Star quarterback Deshaun Watson returned to the NFL after 700 days at the NRG Stadium, where he has played football his entire professional life, but this time, as the starting quarterback for the Cleveland Browns instead of the Houston Texans. On his return, he led the Browns to a relatively easy 27-14 win which rallied them to 5-7 for the season.
The Browns desperately tried to shift the focus on football in the build-up to Watson's return, but little did it help. Watson was suspended for 11 games from the league under the Personal Conduct Policy after numerous allegations of sexual misconduct with masseuses after around two dozen women accused him of sexual assault and other inappropriate sexual misconduct during his massage sessions.
Watson was greeted inside the NRG Stadium with a series of boos as he entered out of the tunnel and was even booed during the start of the match. A loud thump of boos followed as he stepped to the line of scrimmage to take his first snap and, to his dismay, he couldn't even complete his first pass.
Addressing the same later in the press conference, Watson said that the Texans had the right to boo because he isn't with them now. "They're supposed to boo. I'm a Cleveland Brown now and we're on the road. So they're supposed to boo," he told the media.
Also Read: "49ers are f***ed" – NFL Twitter in agony after star QB Jimmy Garoppolo gets ruled out of the season because of a foot fracture
NFL Twitter slams Deshaun Watson on his comeback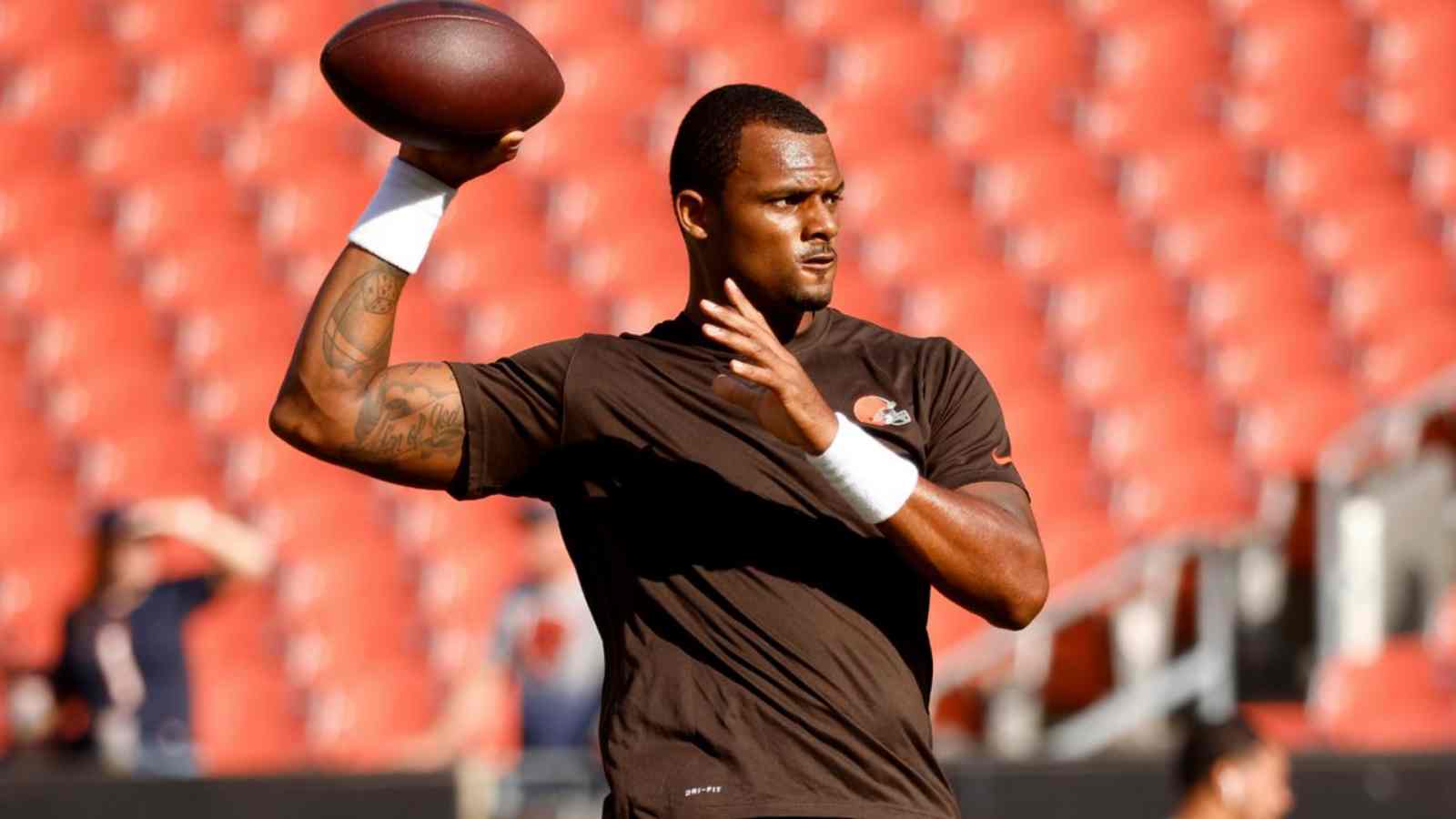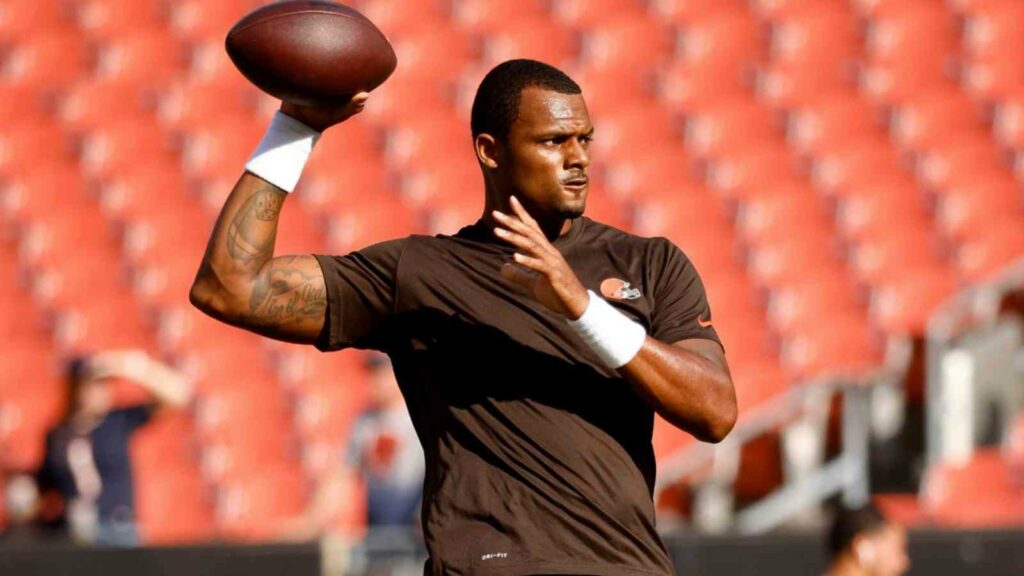 Clearly, NFL fans on social media weren't happy with Watson coming back to the NFL. They still believe that the punishment he got wasn't harsh at all and hence he shouldn't be allowed to take the field.
The Browns need to win every game hereon to qualify for the playoffs and in no scenario, that will be easy. Watson's influx will be refreshing to the team as they currently are third in the AFC North division with a 5-7 record.
Also Read: "Caught in 4K" – Bengals defender faces wrath on social media for embarrassing 'fake injury' dive to stop play vs Chiefs
Also Read: "Whiny little babies"- Patrick Mahomes brutally lambasted on social media for smashing his helmet in fury after 3rd loss to Joe Burrow