It's official! the Miami Dolphins are indeed not looking to replace their QB Tua Tagovailoa. Despite all the rumors Miami recruiting Tom Brady, the Dolphins recently announced that they are picking up Tua's fifth-year option which will tie him to their franchise for the next two years. It is good news for their HC Mike McDaniel, who will now have consistency in the QB position for at least the next couple of years.
The Dolphins are coming off a very shaky year. After starting the season with 3 consecutive wins, the team lost 3 straight games. Furthermore, at one point in the season, the Dolphins had a record of 8-3 and had every shot to win their decision but the Miami-based franchise ended up losing 5 consecutive games and still somehow managed to crawl into the playoffs.
The Dolphins were a strong team but Tua Tagovailoa suffering multiple head injuries resulted in an average season for them. In fact, the third-year quarterback suffered multiple concussions in the 2022 season. Many people thought either Tua will retire or the Dolphins will move on from him due to the injuries. However, the Dolphins shocked everyone by picking up his fifth-year option.
Now, Tua will officially be the face of the franchise for at least the next two years. Amidst this situation, Miami head coach Mike McDaniel has shared a crucial update on the recovery of Tua.
Related: Crypto aficionado Coffeezilla explains to Joe Rogan how Tom Brady 'pushed' people to invest in the FTX scam
Mike McDaniel shares an update on the health of Tua Tagovailoa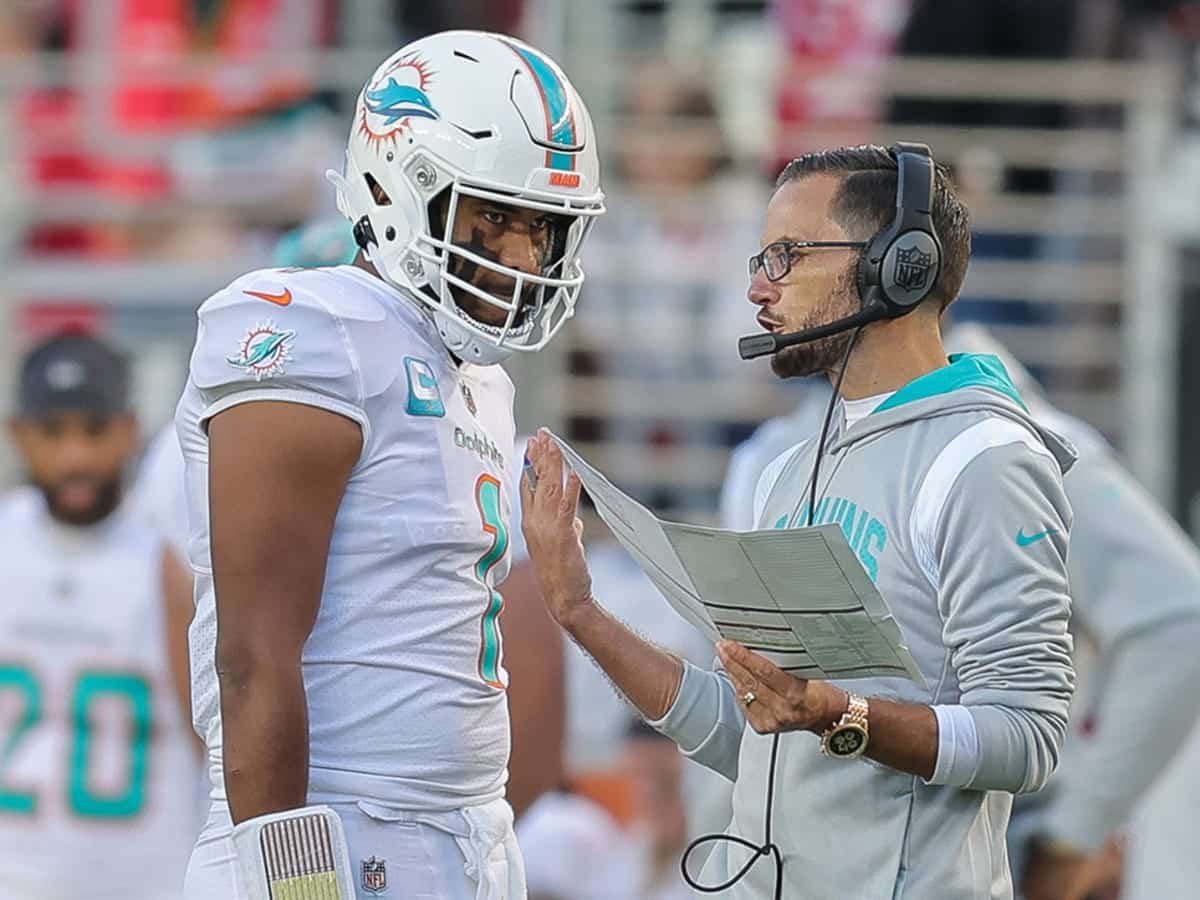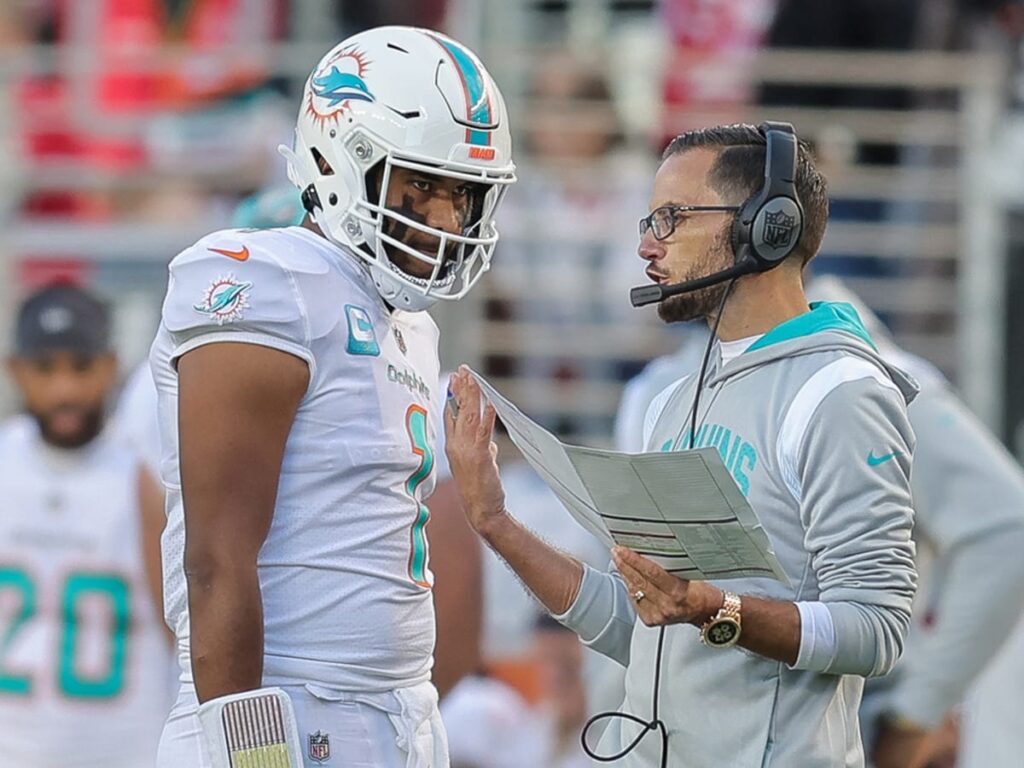 During the Annual League Meeting on Sunday, the Miami Dolphins head coach Mike McDaniel addressed the media regarding their star quarterback Tua Tagovailoa's injury concerns.
"He's doing great," McDaniel said of Tagovailoa. "He's had a really good offseason with his family and training and positioning himself to feel good moving forward. He's very healthy, vibrant, and I can see a hunger in him that I'm excited to watch play out."
"He's a younger player and he's very honest and candid," said McDaniel. "But it also gives me a barometer. He was doing a lot, he's got a lot of room to grow, let's just say that. He did an unbelievable job being able to lead an offense in year one. That's a new language. This is his first year where he's going to have continued offense, play caller, and position coach."
The Dolphins have done a great job during the 2023 free agency so far. They have added Jalen Ramsey, one of the top cornerbacks in the league to their roster. If they can keep Tua healthy all season, they might even have a shot at winning the Championship game in the 2023 season.
Do follow us on: Facebook | Instagram | Twitter
Related: Chiefs HC Andy Reid provides a MAJOR update on Patrick Mahomes' ankle injury and his rehab during the off-season
Related: Cardinals WR DeAndre Hopkins once allegedly left his hotel room covered in urine and feces during the NFL Combine