The date for the Super Bowl 2023 is all set. After a year-long wait, it's going to be the Philadelphia Eagles taking on the Kansas City Chiefs in the titular clash.
While the fixture will be the matchup between the two best teams from the two respective divisions, it will also be a special moment in particular for the Kelce household. This is because whatever the result of the game, the Kelce family is all set to taste Super Bowl glory one way or the other.
The popular NFL brother duo, Jason Kelce of the Eagles and Travis Kelce of the Chiefs are going to face off in a battle for winning the World Championship title cometh February 12th. It will be the first time in the history of the NFL that two brothers are on opposite sides for the Super Bowl title.
Read Further: "F**king bulls**t" – NFL Twitter accuse the referees of 'foul play' for their 'brainless' call to give the Chiefs "a 5th-down" against the Bengals in the Championship game
Travis Kelce and Jason Kelce will be the first brother duo to face off in the Super Bowl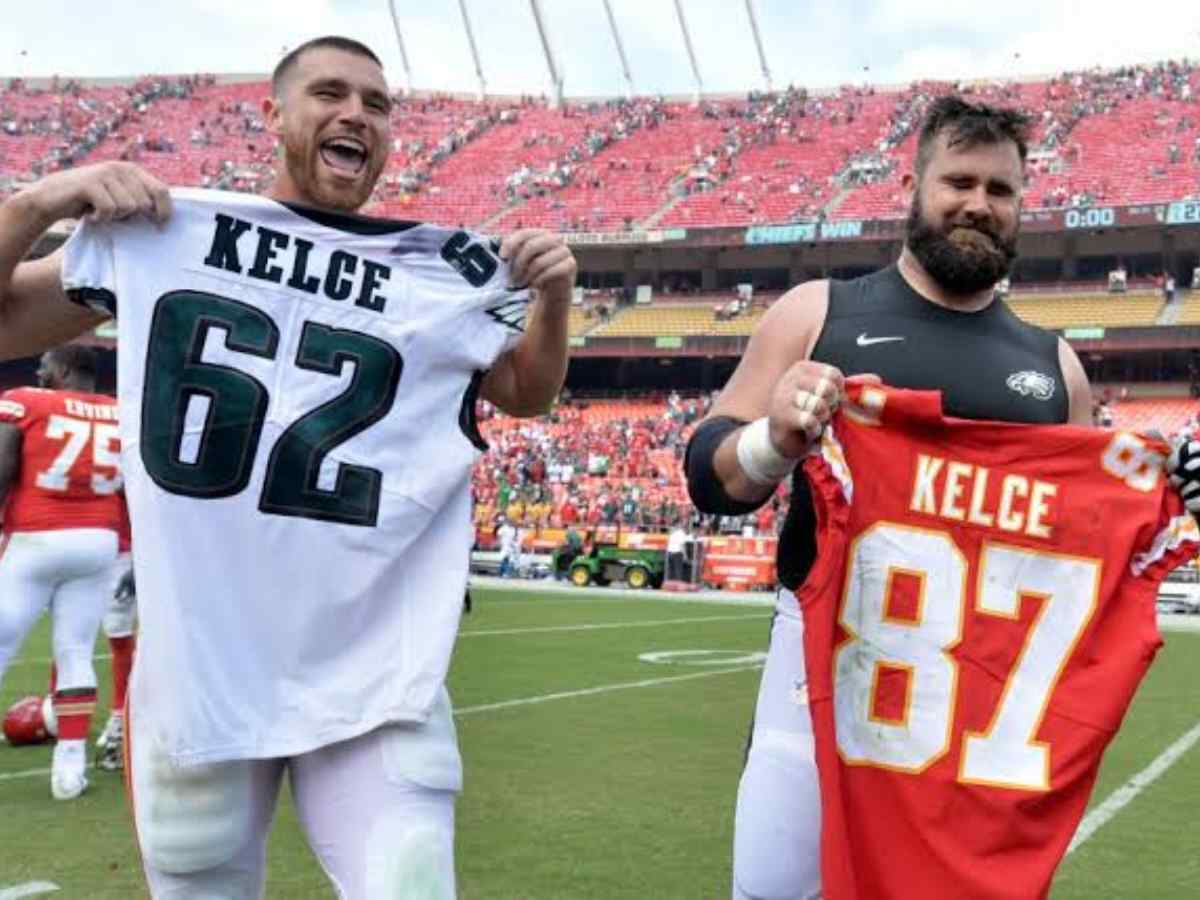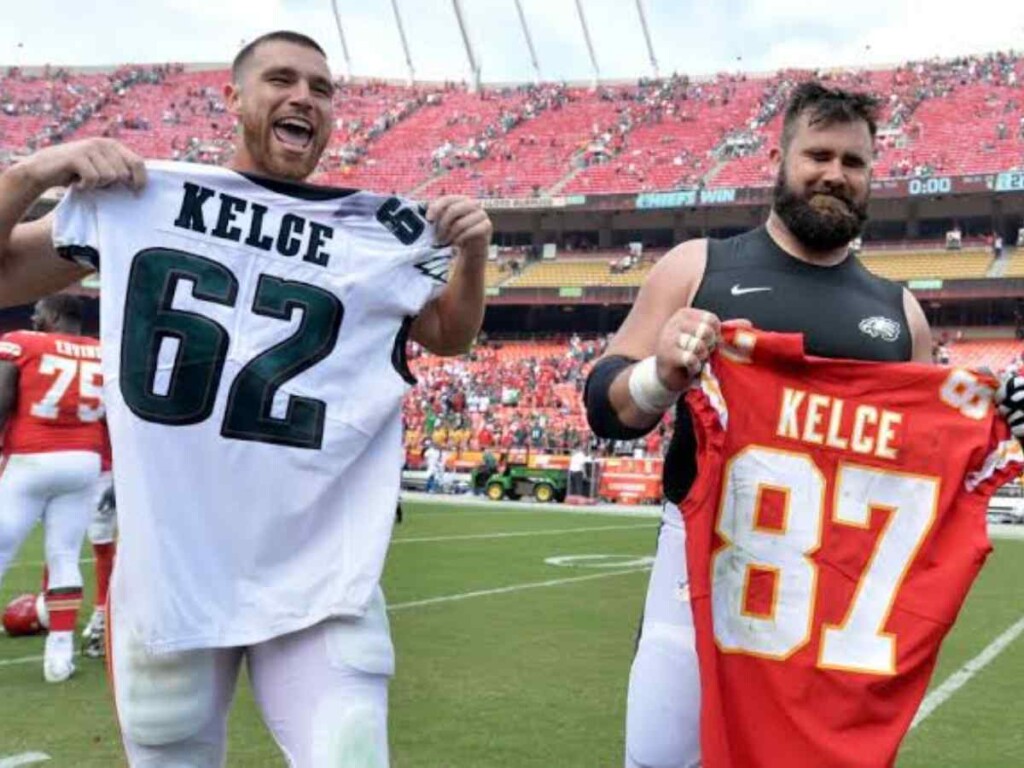 While the duo shares a great camaraderie between themselves, be rest assured that will be forgotten to some extent when they face off on the gridiron. It seems that Jason Kelce has started the mind games early, as he saw his younger brother make his entry into the Super Bowl with the Chiefs' victory over the Cincinnati Bengals later on Sunday night.
Jason Kelce has been a vociferous supporter of his younger brother and wanted the Chiefs to qualify for the Super Bowl after the Eagles secured their spot, winning easily against the San Francisco 49ers earlier in the night.
"I've got a Kansas City sweatshirt I'm gonna wear for the next three hours, and then that's it for the rest of the year," Jason said after the Eagles' win. "Win or lose, I'm done being a Chiefs fan in three hours."
However, things took a drastic turn after the AFC Championship game. Taking to his official Twitter account, Jason Kelce wrote, "Officially done being a Chiefs fan this season." A playful dig on his younger brother is just about right, as they both chase a second Super Bowl medal to put up in their trophy cabinets.
All in all, it will be quite a family affair for the Kelce's during the Super Bowl game later this month. And it won't be surprising if there's a stern retort from Travis in the coming days.
Do follow us on: Facebook | Instagram | Twitter
Read Further:"He sent you home, loser" – Micah Parsons' attempt to troll Deebo Samuel hilariously backfires on social media following the 49ers' defeat at the hands of the Eagles
Read Further- WATCH: Philadelphia turns into CHAOS city as the Eagles fans celebrate their team's NFC championship by climbing up greased poles and partying in the street