The New York Jets finished yet another disappointing season as their wait for silverware continues. The Jets have now failed to qualify for the playoffs for a record 12th season running, the longest drought in the NFL currently.
The Jets finished with a 6-11 record, with six losses on the trot in the final six games of the season. Most of their struggles started with an unstable quarterback, as second-year quarterback Zach Wilson showed his frailties once too often throughout the season.
Jets head coach Robert Saleh has to change his QB twice during the season, as both Joe Flacco and Mike White had their opportunities to start ahead of Wilson. This has prompted a major change in the attitudes of the Jets' backroom staff including owner Woody Johnson.
Related: "Reminds me of TB12," Rob Gronkowski gives Joe Burrow the ULTIMATE compliment by comparing him to Tom Brady
Lamar Jackson is the fans' choice to replace Zach Wilson as the Jets' No.1 for next season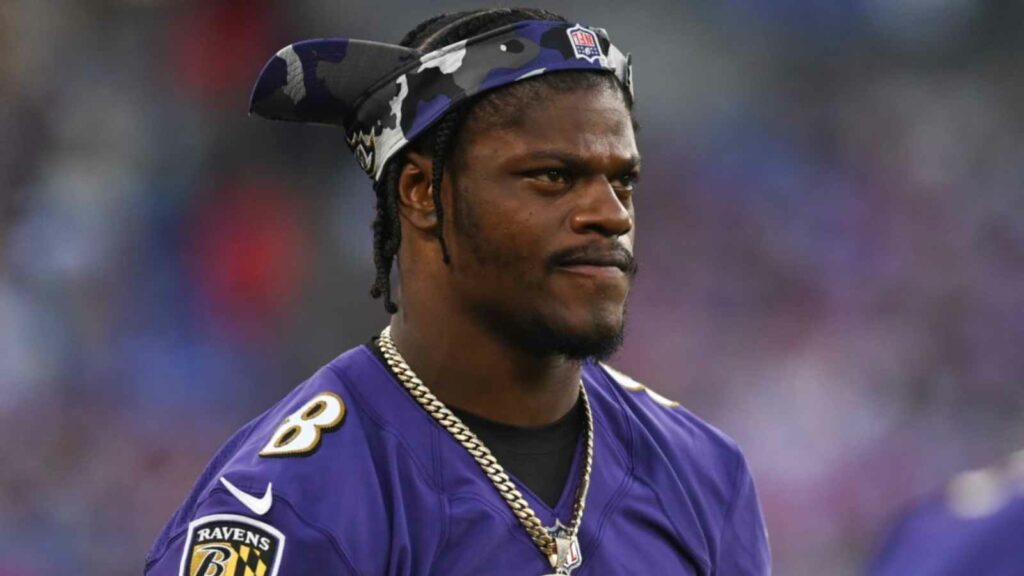 The veteran owner has identified the quarterback position as one which needs major improvement in the coming season. During the season-end press conference, he assured everyone that he is open to bringing in a veteran quarterback.
"We've got a cap so there's an amount you can spend," Johnson said in response to a question regarding the extent he would go to for a QB. "But yeah, yeah. That's kind of the missing piece."
He assured fans that a new quarterback will be high up their shopping list, no matter what the cost, although they have an $8 million salary cap space. This has prompted the Jets faithful to link Ravens' unsettled quarterback Lamar Jackson as one of the men who the franchise could potentially target during the offseason.
With Lamar Jackson all set to become a free agent at the end of the season, a move to New York might be on the cards for the currently injured quarterback.
Head coach Robert Saleh too mirrored his owner's sentiments hinting towards a change in the starting QB position for the new season.
"We are going to be aggressive as heck when it comes to quarterback play and making sure that we do everything we can to satisfy that position," Saleh said. "Do I want to be as arrogant to say I think this is plug and play where we're going to get better? When you can run the ball, you've got special teams and you have a top-five defense, you're supposed to be in the playoffs. I think that we'll be able to continue on the trajectory that we had been going on."
Twitter Reacts to Woody Johnson's vow of bringing in a QB
Do follow us on: Facebook | Instagram | Twitter
Read Further: "Best teammate ever" – Derek Carr gifts Davante Adams and Maxx Crosby a custom diamond pendant after announcing his exit from the Raiders
Read Further: "I got questions about his durability," Stephen A. Smith STRONGLY suggests the Ravens trade away Lamar Jackson citing his injuries after the QB misses 16 straight practices