Aaron Rodgers and the Green Bay Packers are set to leave for London where they will face the New York Giants. Both teams despite some struggles have had a good enough 3-1 record and each side would be hoping to return back with a victory but reigning MVP Rodgers isn't worried much about the game.
Aaron Rodgers recently said that he hoped that the Packers had more time in London and that they went earlier than the scheduled departure on Thursday. Many wondered why Rodgers hoped so, well the reason is far simpler than many might think and quite surprising. Currently, the Packers are scheduled to leave on Thursday which wouldn't give them much room to do anything other than practice and get themselves ready for the big game.
Also Read: "The end of them": Tom Brady and Gisele Bundchen are headed towards an ugly split as couple retain their divorce lawyers
Aaron Rodgers- Fans, pubs, and Guinness in London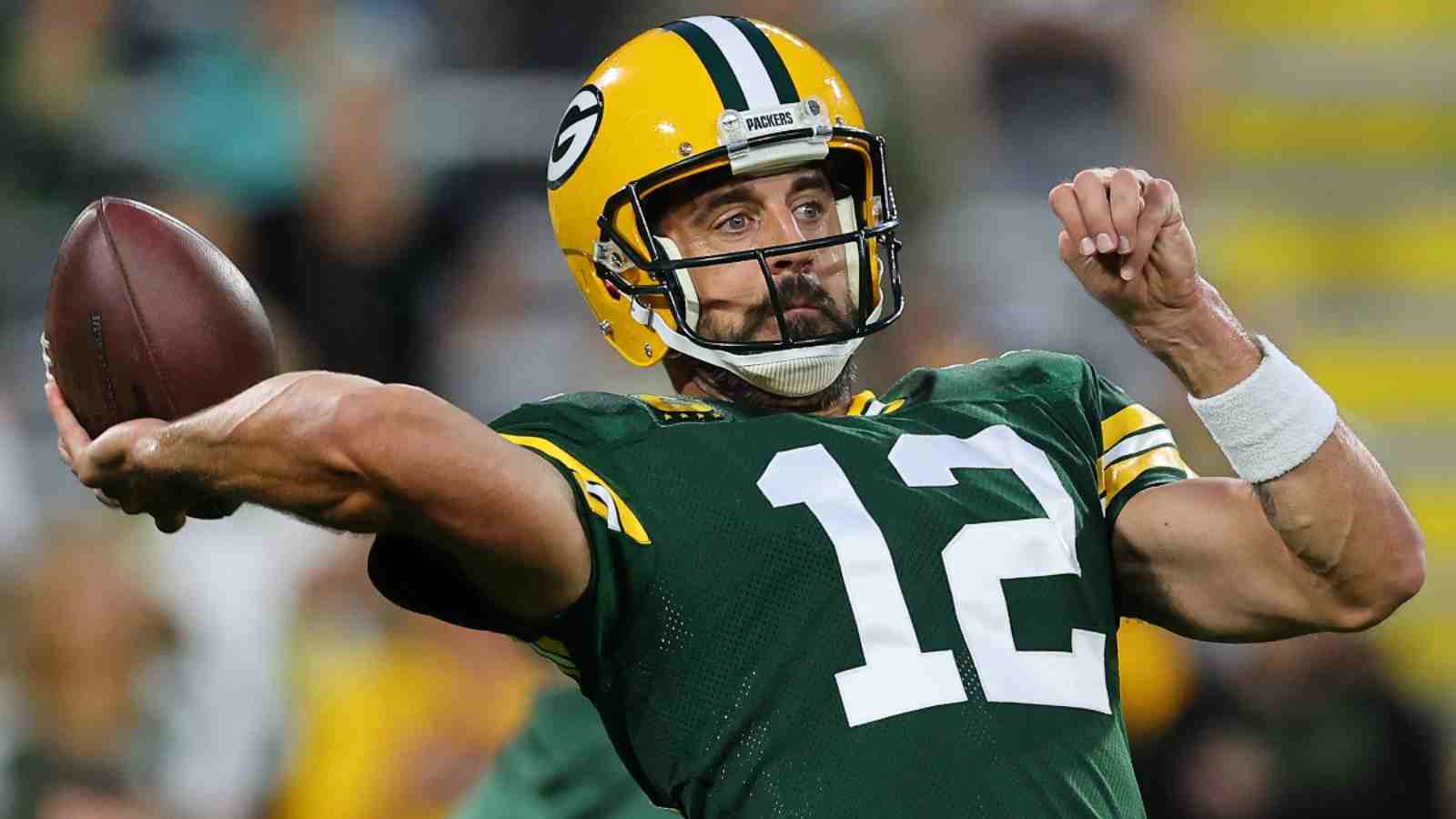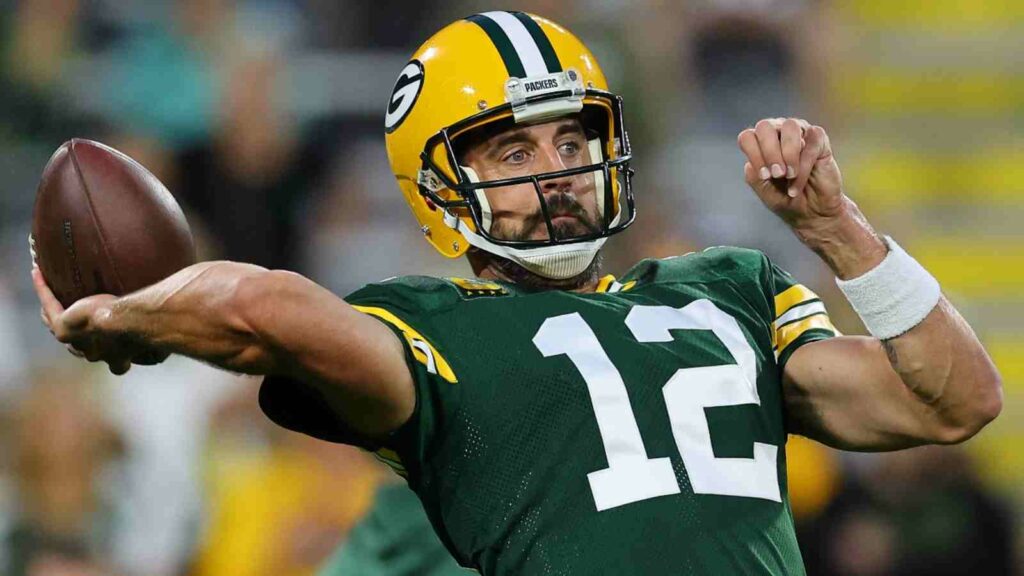 Aaron Rodgers who joined an elite and exclusive list of quarterbacks who have thrown 500 or more touchdown passes was hoping to immerse himself in the culture that London offered.
Rodgers explained his reasoning for wanting to go to London early per ESPN–"We're all excited. I think the reason I said I wanted to go over early was just to experience a little bit of that culture, to be able to get out and see some sights and interact with fans and … shoot, go to a pub and have a Guinness or whatever the local brew is. That's what we all want to do, those of us that want to go over early."
He also acknowledged that ultimately it was up to the coaches and team management to make the final decision on such matters and how coaches like Head Coach Matt LaFleur are creatures of habit and decided to practice in Green Bay for the most part than traveling early-"Listen, coaches, are creatures of habit, even more than players. Anytime there's a minute adjustment to the schedule, it throws them all out of whack. So I wouldn't read too much into that."
The Packers' poor showing against the New England Patriots and their rookie third-string Quarterback Bailey Zappe might also have played a part in the decision to stay in Green Bay to focus on their game than travel across the pond and let the players enjoy before the game against the New York Giants. The game will be played at Tottenham Hotspur Stadium in London with a local kickoff of 2:30 p.m and 8:3 a.m. Central Time on Sunday.
Do follow us on: Google News | Facebook | Instagram | Twitter
Also Read: "Show me the money with no state income tax," Tyreek Hill chose the Dolphins trade over the Jets for this SHOCKING reason
Also Read: "Don't introduce drunk uncle to the Fam," Twitter Reacts to Odell Beckham Jr making a dramatic return to New York Giants