Lamar Jackson is currently in the news because of his contract, but this time it's different. It's about the 25-year-old's skill. When Lamar was first drafted in 2018 by the Ravens they knew that he could be the best. Ravens OC Greg Roman was particularly impressed with the drastic improvements he is showing this season
"I think it's the best I've ever seen him throw it thus far," Roman said Friday. "What are we, three days in? And he's probably throwing it better than I've ever seen him throw it. He's really worked hard in the offseason and it's showing. So we've just got to build on that. It's really exciting, and we're all very excited."
Roman is showing great optimism when it comes to Jackson's throwing ability and he even went on to say that he could feel it from his handshake. "When I shake his hand, it feels a little different," Roman said, via ESPN's Jamison Hensley, when describing the physical results of Jackson's offseason training.
Also Read: "We're staying in shape, but you never know," Julian Edelman drops a massive hint on his comeback plans
Improved and Superior Lamar Jackson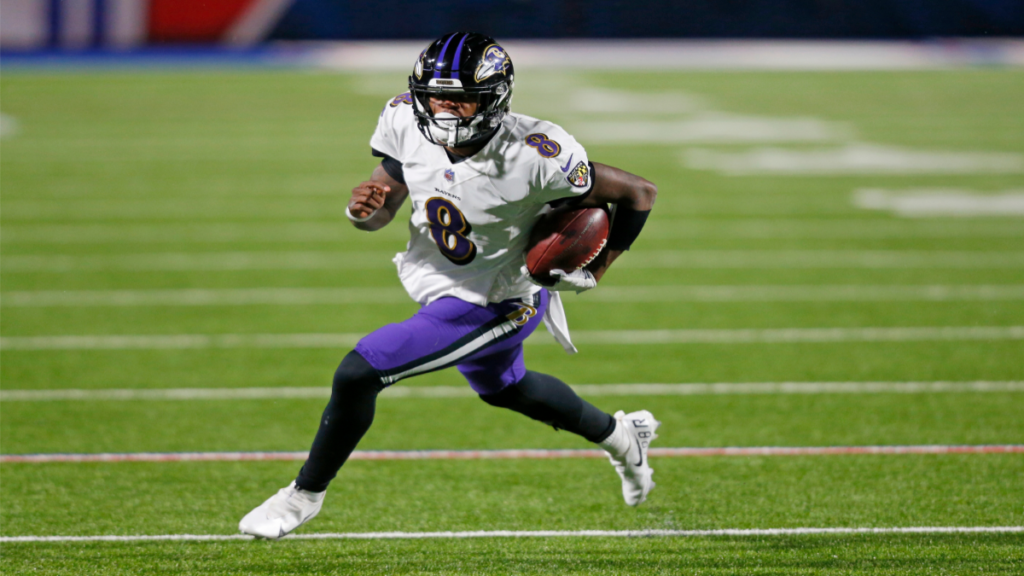 The Ravens are looking to challenge for the NFL title this season and believe it or not, Jackson will play a huge part for the team this season. There's a positive feeling in the camp after the first few days and the fans think that this is the year where they win it all.
All of this seems a bit of exaggeration, but there's some truth to it. The QB has seriously improved and he'll be looking to give his all before signing that new contract extension. Jackson has always been a talented and gifted football player with the only flaw in his game being his passing. But that is changing rapidly as Jackson is working hard on the training field in this offseason.
Ultimately, the fans can only wait and watch how Jackson turns out to be this season and if there is any truth to what the Ravens OC Greg Roman said.
Do follow us on: Google News | Facebook | Instagram | Twitter
Also read: "Will Baker Mayfield show up?" Rich Eisen calls Deshaun Watson's trip to Bahamas the 'world's most awkward progressive commercial'
Also Read: "Throwing like he's hungover from partying with Brady after The Match": NFL Twitter reacts to the Packers QB attending the minicamp