Jalen Hurts is in a flying form in the league and is a serious contender for the NFL MVP award given at the end of the regular season. The Eagles QB has led the team to a 12-1 record as they currently stand 1st in their division with further hopes for a possible Super Bowl run.
If the Eagles can win the Super Bowl, then this season might be the best season any Eagles QB has ever had. The NFL season is 17 games long and Jalen Hurts is completing 68.1% of his passes while averaging 8.2 yards per attempt, which is indeed an impressive showing.
The beautiful combination of individual brilliance combined with a great team performance puts Hurts in the league of Chiefs QB Patrick Mahomes, who's also another QB in the running for the MVP award.
However, things haven't been smooth sailing for the Eagles QB, as he had to face a lot of adversity to be who he is today. The 24-year-old QB has always proved his doubters wrong and keeps reaching new heights every season.
"I carry my scars with me everywhere I go. I don't forget. Do I waste my energy worrying about the opinion of someone else? No… Everyone and their opinion doesn't deposit at the bank," Hurts stated in a press conference.
Also Read: WATCH: "Cry baby" – Tom Brady's FURIOUS uncensored reaction against the 49ers has left fans doubting his 'sportsman spirit'
Jalen Hurts isn't bothered by the opinions of others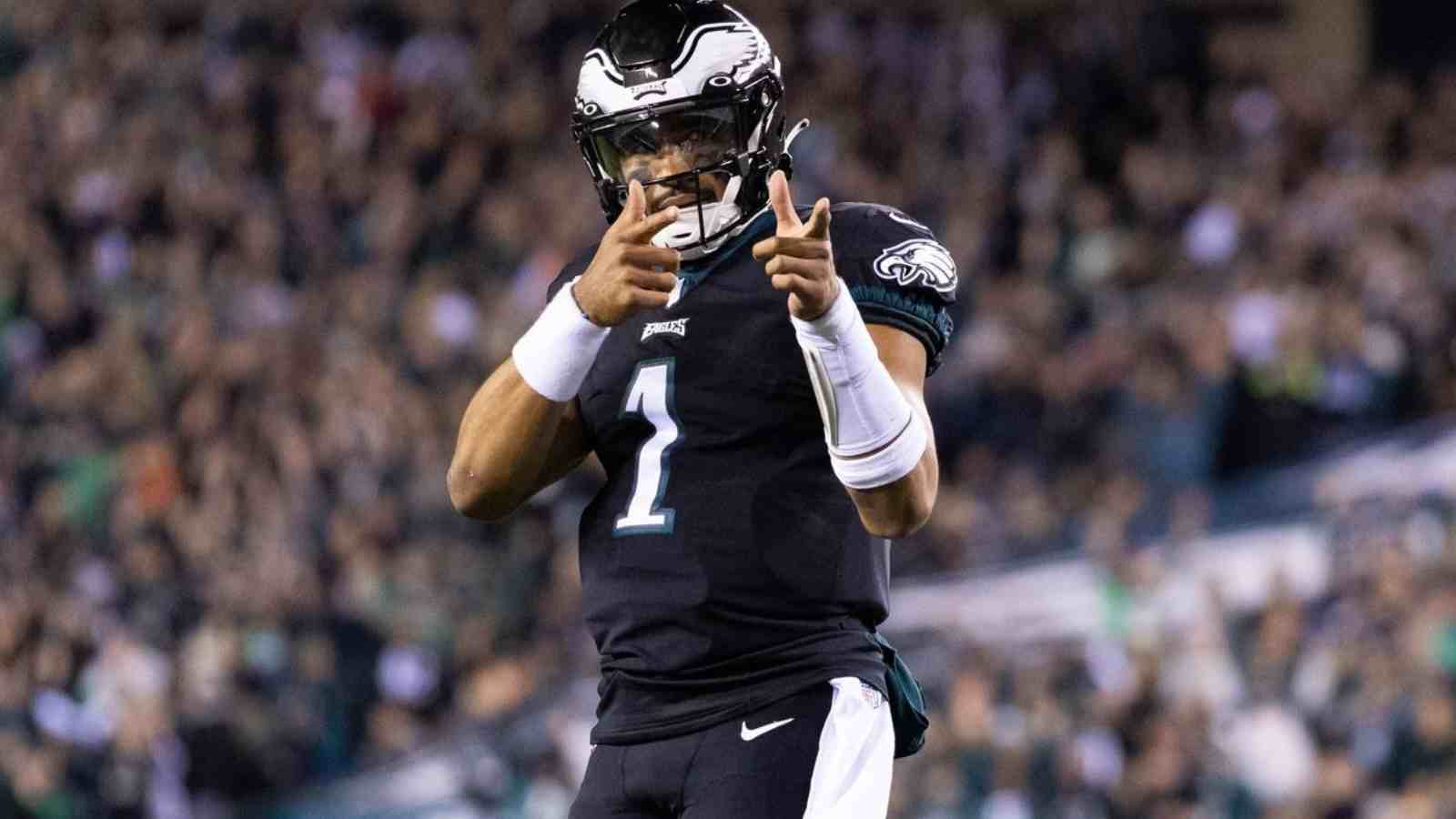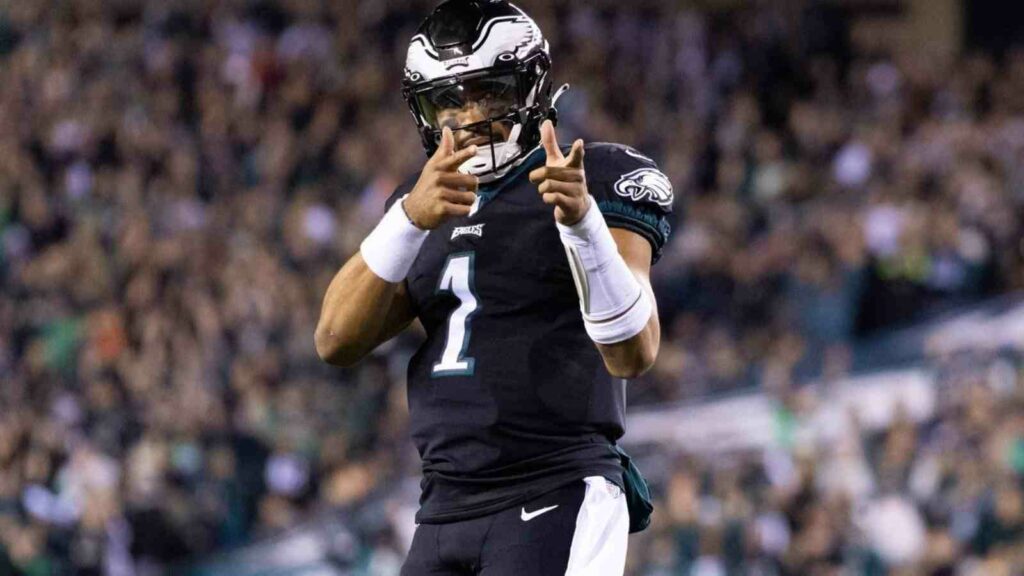 Jalen Hurts is a young QB who had developed a great mentality since the start of his career. The 24-year-old doesn't care what anyone thinks about him. The Eagles QB isn't willing to waste his energy worrying about someone else's opinion. Instead, he believes in working hard and becoming a better QB than ever before.
The Eagles can use a QB like Hurts as they prepare to challenge for the NFC Title and eventually the Super Bowl. They will be met with thorough competition as there are many other contenders like the Chiefs, the Bills, The Cowboys, the 49ers, and the Vikings.
These are all the favorite teams, while many underdogs can win it all. The Eagles have just come off a great win against the Giants and will look to continue their splendid winning run as they face the Chicago Bears in their next game.
Do follow us on: Facebook | Instagram | Twitter
Also Read: "Loser in life and football" – Tom Brady gets HAMMERED on social media for getting humiliated by 49ers' debutant QB Brock Purdy
Also Read: WATCH: "This is what sports is all about" Brock Purdy's dad in TEARS seeing his son make his debut for the 49ers opposite legendary Tom Brady