Jalen Ramsey is ready to leave his impression in Miami as well after tasting success with the Los Angeles Rams. The cornerback was traded out to the Miami Dolphins this offseason.
Ramsey, who is a Pro Bowl cornerback, spent four seasons with the Los Angeles Rams wherein he won the Super Bowl in 2022. Before that, he was associated with the Jacksonville Jaguars. He was selected PFWA All-Rookie Team in 2016 and then went on to be in the first-team All-Pro in 2017, 2020, and 2021. Since 2016, he has been selected for the Pro Bowl for six consecutive seasons.
Jalen Ramsey was recently in an interview with American celebrity and social media influencer, Jake Paul, where he revealed his strategy to date women. Jake Paul is the brother of American YouTube star Logan Paul, who has now turned into a boxer.
Related : WATCH: Aaron Rodgers visits the MetLife Stadium for a REJUVENATING Taylor Swift concert
Jalen Ramsey is direct in his approach to women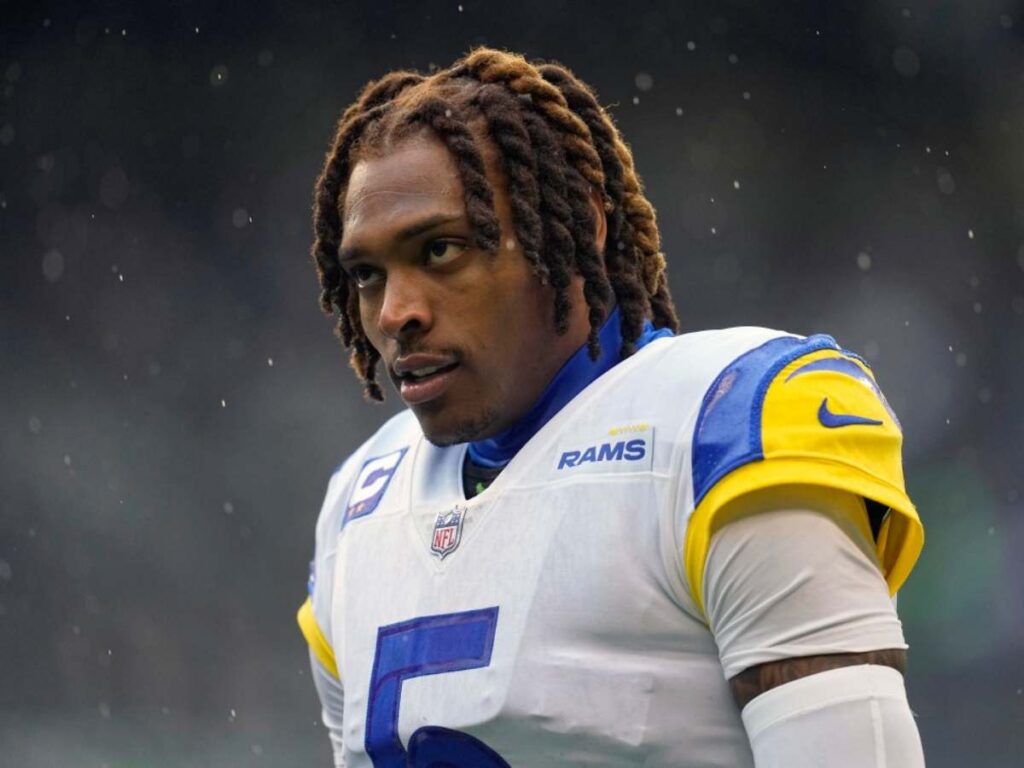 On the show on the betr platform, Jake Paul asked Jalen Ramsey about his strategy to message girls to which former Miami Hurricanes basketball player Hanna Cavinder, who was sitting in the crowd, said "My twin would know!", referring to the fact that Ramsey took his chance with her twin sister Haley Cavinder.
"Wait, deadass this happened?," Jake Paul asked with a confused face as Hanna responded and confirmed it with a "deadass.""I probably hit her with a heart then," Ramsey replied in return. "You like them White chicks, huh?" one of the hosts asked Ramsey to which he replied, "I ain't gonna lie, I don't discriminate, boy."
Ramsey was also quizzed on whether he had any personal beef with Tyreek Hill, to which he said that all that was made-up stuff. The two of them go along fine and have lockers next to each other as well.
"You know it's crazy, our locker right next to each other too. It wasn't for that reason, it was on purpose because you know, the best players got to be like yeah in a little certain area… We ain't got no beef or nothing it's just, it's just like football type stuff."
The only question that remains is did Jalen Ramsey take a shot with just one sister or both!
Do follow us on: Facebook | Instagram | Twitter
In case you missed it: