Pro Football tight end Shannon Sharpe made the headlines on Saturday night. Now, an average sports fan would think that Sharpe must've said an outrageous statement about one of the players. WRONG! The former Denver Broncos tight end has been trending because of his altercation in the NBA stadium.
Wild scenes erupted at the Crypto.com arena where the Los Angeles Lakers hosted the Memphis Grizzlies. Shannon Sharpe is a die-hard LeBron James fan and they both are close friends. And that was the reason for the scuffle that has been making headlines in both sporting leagues.
Sharpe, 54, who was sitting courtside, exchanged a few words with Memphis guard Dillon Brooks. After the two had a small altercation, Brooks' teammates Steven Adams and Ja Morant came to his rescue, which escalated the whole incident that also got Morant's father involved.
Related: Brittany Mahomes UPHOLDS Chiefs backup QB Chad Henne after he briefly replaced her injured husband Patrick Mahomes
LeBron James defends Shannon Sharpe after his ugly fight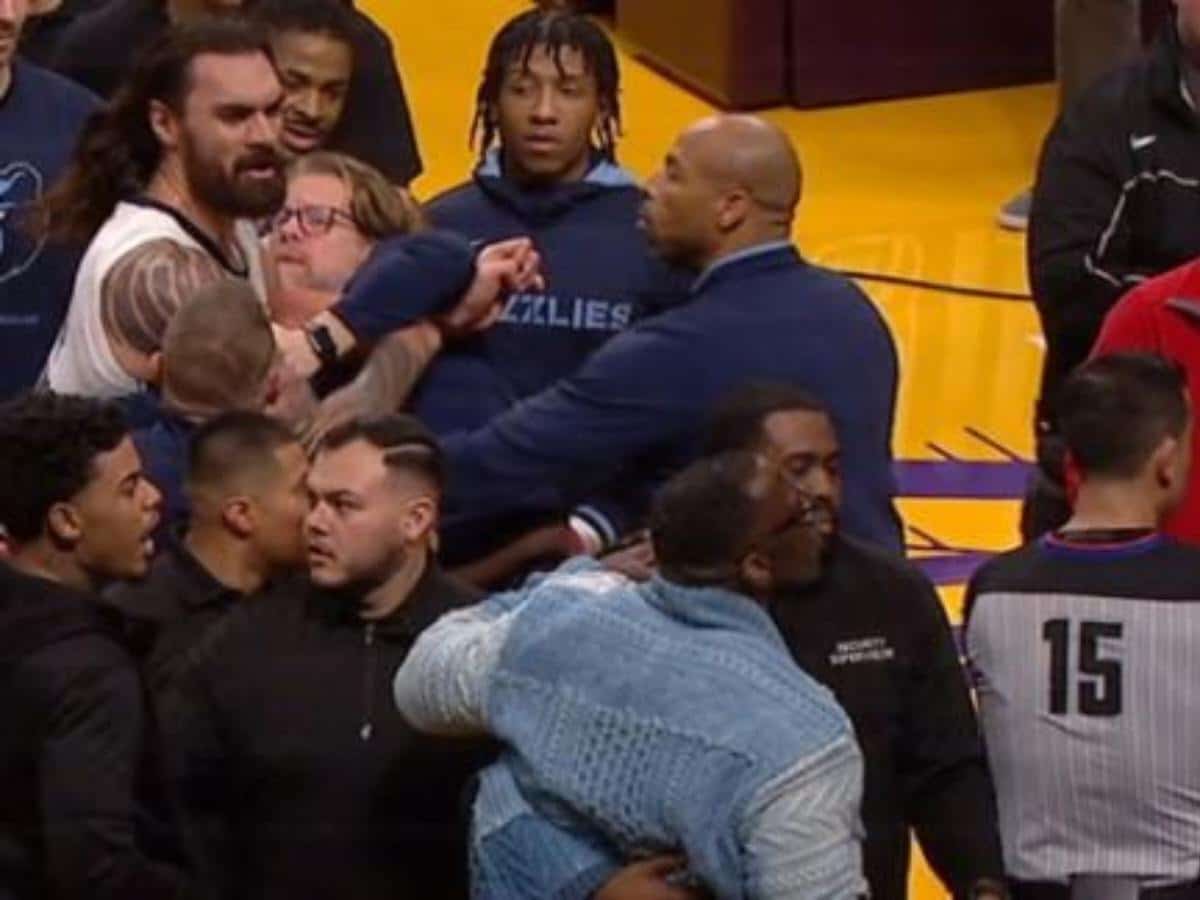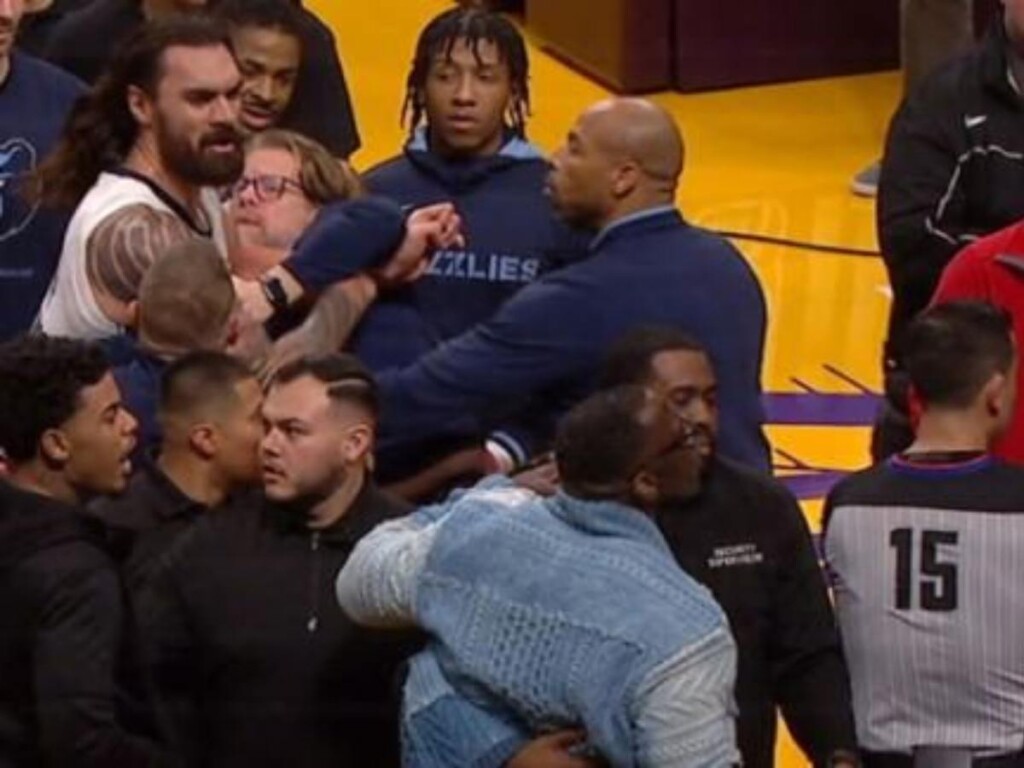 Shannon Sharpe explained the entire event to ESPN's Dave McMenamin. Sharpe teased Dillon Brook by saying that he was too short to guard LeBron James. "He said, 'F**k' me. I said, 'F**k you,' back. He started to come at me and I said, 'You don't want these problems," Sharpe added. "And then Ja [Morant] came out of nowhere talking. He definitely didn't want these problems. Then the dad came and he obviously didn't want no problems. But I wanted anything they had. Don't let these fools fool you now."
Arena security, players, and coaches came to break up the fight and tried to calm a visibly angry Shannon Sharpe down. He looked like the Terminator, ready to blow someone's head up. Sharpe received a lot of criticism for fighting Ja Morant's father Tee and the Grizzlies. However, King James came to his friend's support in the Laker's postgame press conference after they defeated Memphis 122-121.
James said that he rides with Sharpe for 365 days and 'that's my guy'. He added that the two of them have got each other's back and that Shannon can argue with the best of the NBA guys. The 4x NBA Champion bolstered his stand with a post on Instagram that read: "If 'I wish a Muthaf— would' was a person. MOOD. Unk VIBES!"
After yesterday's altercation, it is evident that Sharpe hasn't lost his touch and he still can square a guy to the ground if he is provoked. Imagine what it must've been like to defend the 3x Super Bowl tight end in his prime!
Do follow us on: Facebook | Instagram | Twitter
Related: "I know what the f**k I'm doing," Nick Sirianni BLASTS official that tried to warn him during the end of the first quarter against the Giants
Related: "F**k you old bast**d" – Skip Bayless gets WHACKED on social media for 'over-hyping' the Cowboys as he warns the Eagles ahead of a premeditated NFC Championship game