The Chiefs fans across the country are worried about their chances at Super Bowl this season after their star quarterback Patrick Mahomes got injured during their game against the Trevor Lawrence led-Jacksonville Jaguars in the divisional round on Saturday. The Chiefs ended up winning the game 27-20 but the future of Mahomes in this postseason run is uncertain.
The All-Pro quarterback was injured during the final few minutes of the first quarter. His body was bent in an awkward position during a sack by the Jaguars' defenders, Arden Key, and Corey Peters. The MVP frontrunner got up and finished a completion before the end of the first quarter. And then, between the quarters, he was heavily tapped by the athletic trainers and was allowed to continue playing the game.
After he finished the Chiefs' offensive possession with a field goal, Mahomes was sent to the locker room for further evaluation of his injury by the veteran head coach Andy Reid after an intense debate between the two. When he was getting medical attention in the locker room, the Chiefs' second-string quarterback, Chad Henne, took over for him and played pretty well for a while.
Chad Henne completed 71.4% of his passes and even threw a touchdown pass to the star tight end Travis Kelce. This is the first playoff touchdown pass by Henne, who has been in the league since 2008.
Related: "NFL is so rigged" – Social media ACCUSES refs of favoring the Patrick Mahomes-led Chiefs over inconsistent officiating in the decisive playoff game
Brittany Mahomes upholds Chiefs backup QB Chad Henne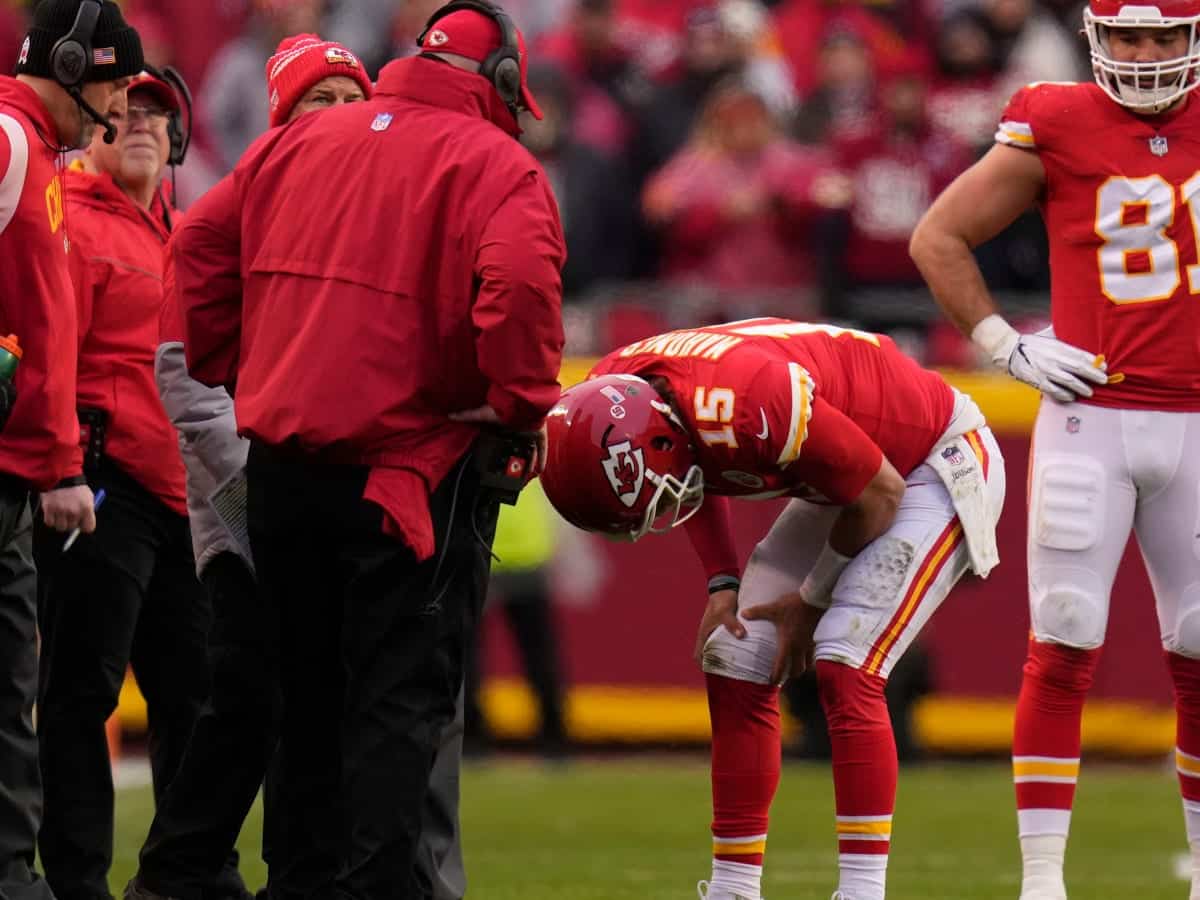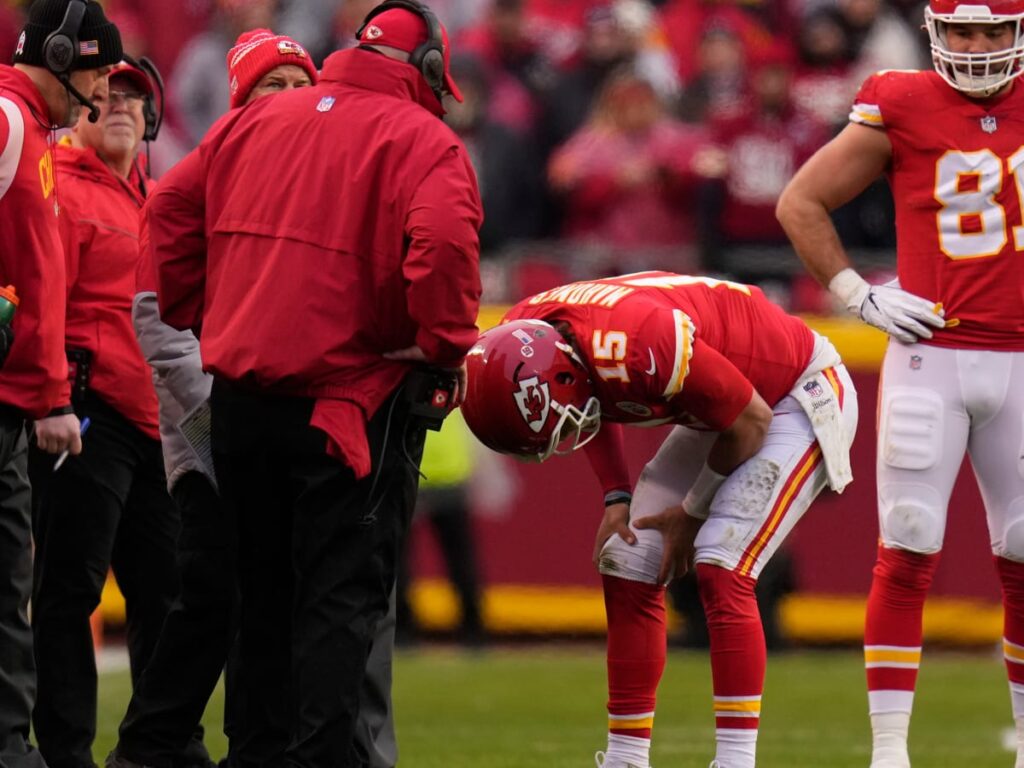 The 13-year NFL veteran was doing fine for the most part, and yet most of the Kansas City Chiefs fanbase just wanted their franchise quarterback Patrick Mahomes to be back under center.
However, Mahomes' wife, Brittany Mahomes, cheered up the distraught Chiefs Kingdom with her clever wordplay while upholding the backup quarterback who took over for her injured husband. "HENNE THING IS POSSIBLE," tweeted Brittany Mahomes.
Eventually, Mahomes came back into the game and finished the job by securing a win against the Jaguars, but he was obviously not 100%. Nevertheless, an NFL insider has given an update about Mahomes after the game. According to the insider, Mahomes might have suffered a high ankle sprain.
"Chiefs' QB Patrick Mahomes will undergo an MRI on Sunday to gain further clarity on the ankle injury he suffered during Saturday's Divisional Playoff win over the Jaguars, per source. Initial X-rays on Mahomes' ankle were negative," tweeted Adam Schefter about Mahomes' injury.
If it is true that Mahomes has suffered a high ankle sprain, he will definitely not be at his full potential for a few weeks, and without him, the chances of the Chiefs defeating the Buffalo Bills or the Bengals will go down drastically
Do follow us on: Facebook | Instagram | Twitter
Related : Kansas City Chiefs becomes only the third team in NFL history after the Patriots and the Raiders to reach 5 consecutive AFC Championship games
Related : "D**k s**king Mahomes!" – Cris Collinsworth BASHED on social media for bias after he lauds Patrick Mahomes 'unnecessarily' by sidelining Trevor Lawrence