Lo locust, also known as Lori Locust, has made history in the NFL by becoming the first full-time woman coach when she was recently hosted by the Titans as their defensive assistant
This is a breakthrough for the league as there has never been a woman at the helm of things. However, it is soon changing as many more women will be part of big organizations in the league.
Locust started her journey in the NFL by interning with the Ravens in 2018. After that, she joined the coaching staff of the Bucs as their defensive assistant.
She was also part of the Super Bowl-winning Bucs team in 2020, led by Tom Brady. Her defensive instincts and knowledge of the sport have helped her bag the Titans defensive assistant job.
Locust was excited after being hired by the Titans and celebrated it on Twitter with the team Logo. She later changed her Twitter display picture to the Titans team logo.
"Blessed to be joining the Titans as part of Coach (Mike) Vrabel's staff," Locust stated in her tweet, "can't wait to get started on this next phase of my coaching career #TitanUp #LFG."
The Titans really need some defensive stability as they went 7-10 this season and finished second in their division, failing to qualify for the playoffs. However, things may change with an experienced defensive coach at the helm of things.
Related: Why Hall of Fame TE Shannon Sharpe never got married?
This is not the first time Lo Locust has made history in the NFL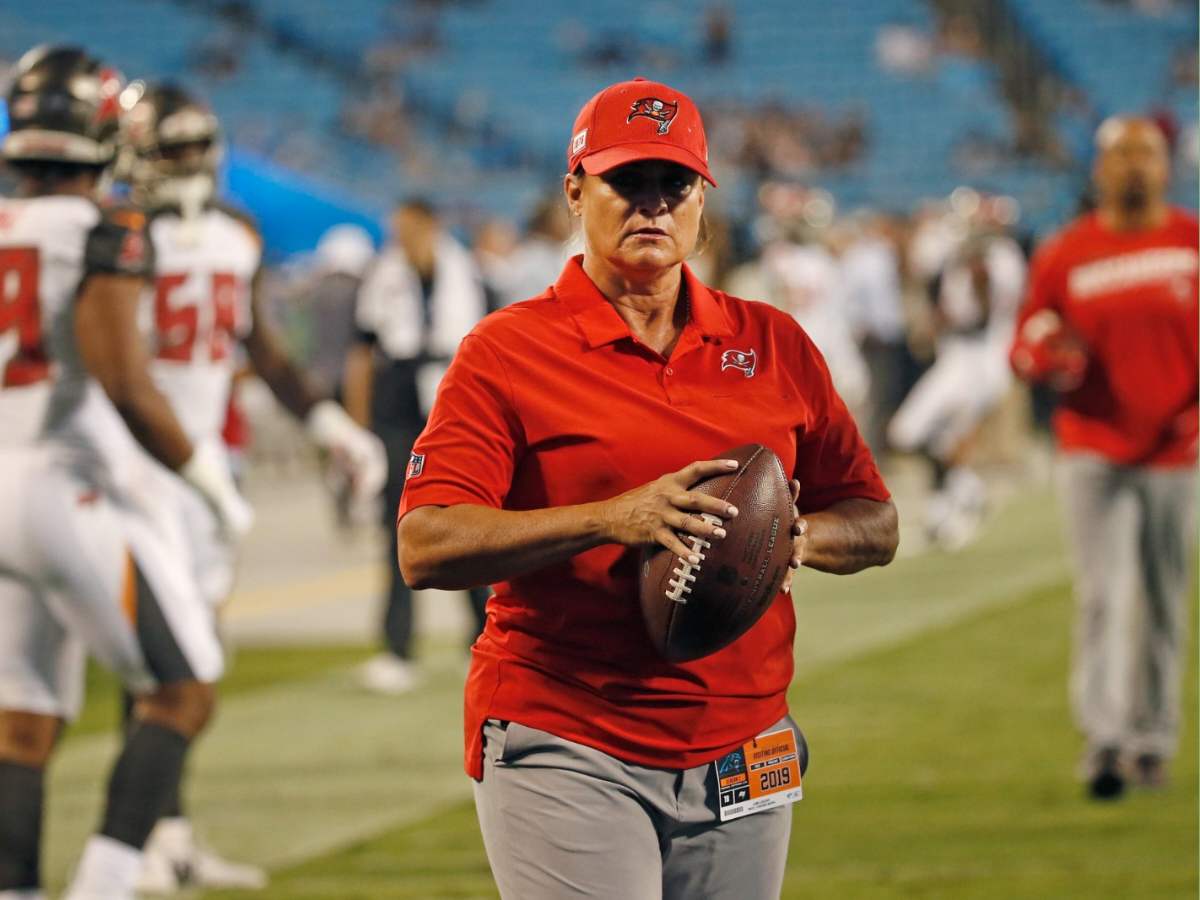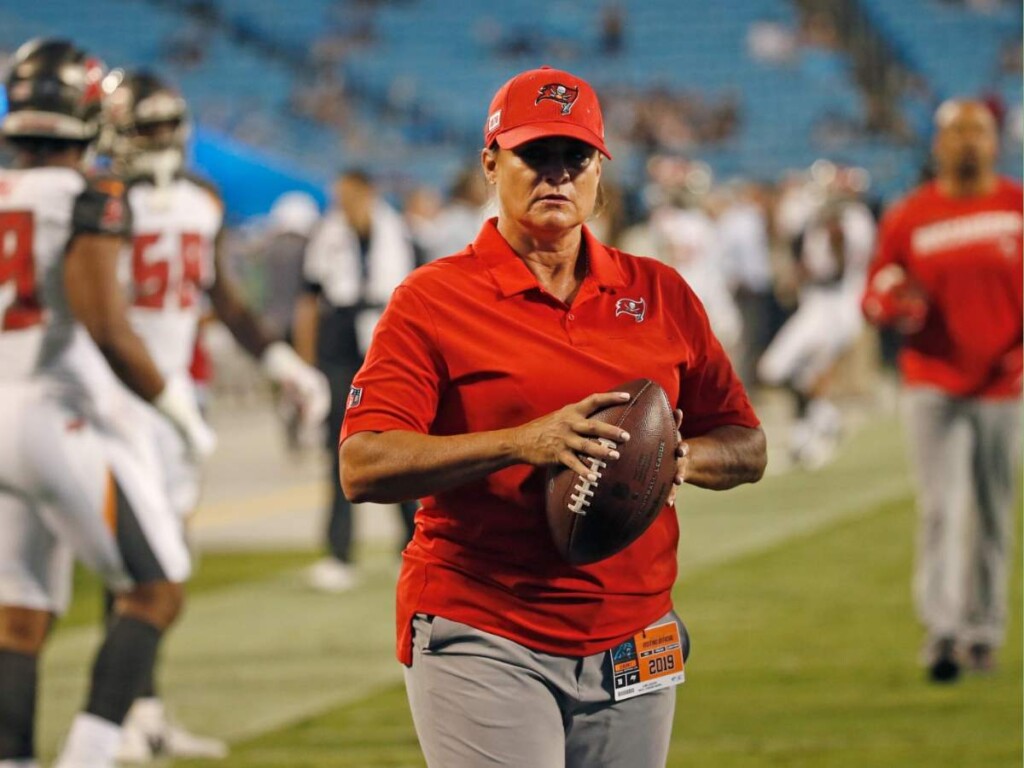 Lo Locust has had a marvelous career until now where she has managed to break every single gender barrier and proved everyone wrong by showing her true capabilities and potential. She was the first woman to hold the Lombardi Trophy from the Bucs coaching staff when they won the Super Bowl in 2020.
Not only that, but she was also just the third woman to hold an assistant coaching job when she was with the Bucs. However, things turned sour between her and the Bucs and she was later fired due to various reasons.
Titans coach Mike Vrabel has always shown the desire to work with women in football, something which is uncommon and rare. With a new defensive coach assisting Vrabel, things are looking bright for the Titans who will look to challenge for the playoffs next season.
The Titans have a great all-round squad and a good culture around the team, making it a great recipe for Lo Locust to shine and maybe win another championship of her career.
Do follow us on: Facebook | Instagram | Twitter
Related : Tom Brady's father reveals the magnitude of 'pain' the Super Bowl losses caused his son
Related : "BLAME him for my CTE," Former NFL wideout Antonio Brown makes a BLASPHEMOUS accusation against teammate James Harrison