Tom Brady is regarded as the Greatest quarterback of all time, mostly because of his clutch performances in the holy grail of the NFL- the Super Bowl. Winning the Super Bowl is the pinnacle of football and Brady has won a whopping 7 Super Bowl rings. To put things into perspective, no other team has won more Super Bowls than Brady alone.
In more than two decades of playing in the NFL, Brady has made it to the Super Bowl 10 times and his 3 losses are often not talked about. He won the Super Bowl in his debut 2002 season and went on to win the Super Bowl two more times in 2004 and 2005. Eventually, Brady suffered his first mega-loss in Super Bowl XXXVIII against the New York Giants before once again losing to the Giants in 2012.
Brady's last loss came in Super Bowl LII, where he lost to the Eagles. In his last Super Bowl appearance in 2021, he defeated the Chiefs to win his 7th ring. Tom Brady Sr., his father, joined the "Greeny Show" on ESPN with Mike Greenberg to speak about his son's retirement a few days ago.
He talked about his family and kids, commenting that in his son's 23 years in the NFL; he got closer to his daughters and grandkids. "I've got two kids on the East Coast and a two kids here on the West Coast and all the family is able to rally around during the games to get together. And so that was that was one of the very special parts of this 23 years, not not the football part, but the opportunity to get closer to my daughters and my grandkids. and my sons in law and so that was a that was just a very warm experience together," he said.
Explore further: Jake Paul showers support for Travis Kelce and the Chiefs in their quest for Super Bowl victory against the Eagles
Tom Brady's father speaks about his son's Super Bowl losses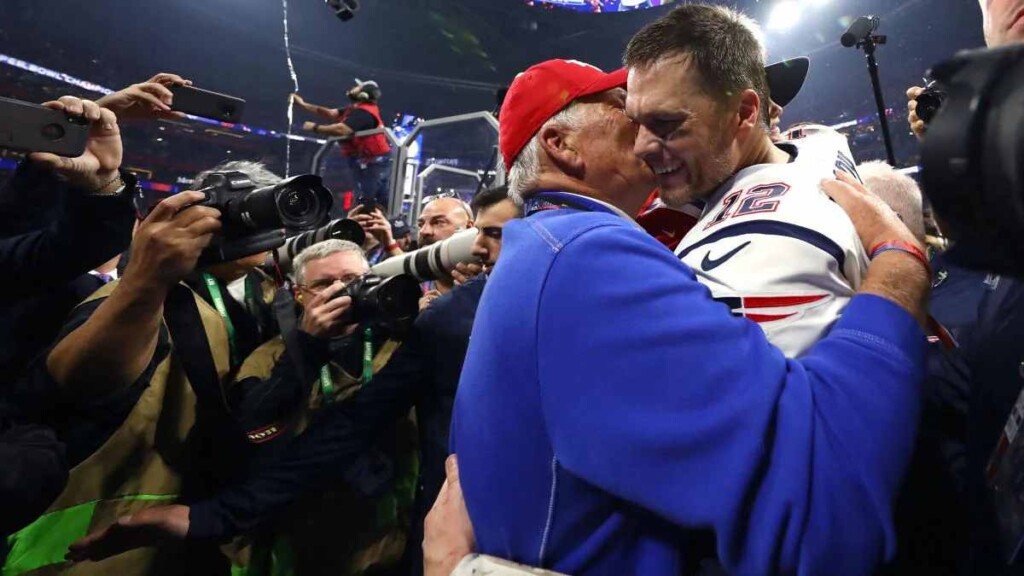 He then spoke about the emotions around the Super Bowl. Apart from the wins, being a former athlete, he remembers the three losses clearly too. He said that the pain of those losses doesn't go away and it is the losses that hurt Tom Brady the most.
"And then obviously to win the win Super Bowls. And boy, they're great. I think I am a little bit like an ex-athlete, that I also remember three losses very vividly. That doesn't go away. You kind of take, you take for granted the victories but the losses are the things that hurt Tom Brady," he added.
Tom Brady eventually retired from professional football 'for good' the second time a few days ago. He retired as the most decorated player in NFL history with 7 Super Bowl rings.
Explore further: "Stop speculating where he might end up," Shannon Sharpe issues STERN warning after Aaron Rodgers' latest comments about not going to San Francisco next season
Explore further: Tom Brady caught SCREAMING down his phone during a tense phone call just hours after his retirement