The Tampa Bay Buccaneers have not lived up to the expectations this season. It feels surprising that this team made it to the Super Bowl a year ago and managed to win it. While most of the core players from that team are still there, the Bucs have been disappointing this season. One of the biggest surprises for the team has been the performance of Pro Bowl wideout Mike Evans.
Mike Evans has been one of the most consistent and reliable wide receivers in the NFL for a while now. He has always shown up come game time. His chemistry with Tom Brady in their first season together was something that left fans in awe. It felt like the duo has played with one another for years. However, in their third year together, from what we have seen so far, Evans and Brady seem to be playing as if they have never been on the same team together.
A lot of drops and missed opportunities have cost the Bucs dearly and with Chris Godwin recovering from his injury and working his way back to his Pro Bowl shape, Evans has been the sole weapon on whom Tom has attempted to rely on. But this season, he has not been Mr. Dependable.
Also Read: Shannon Sharpe DESTROYS Kanye West for his 'appalling' views on Adolf Hitler, says 'Ye' is beyond help
Mike Evans is looking to improve his performance in the final games of the 2022 NFL regular season: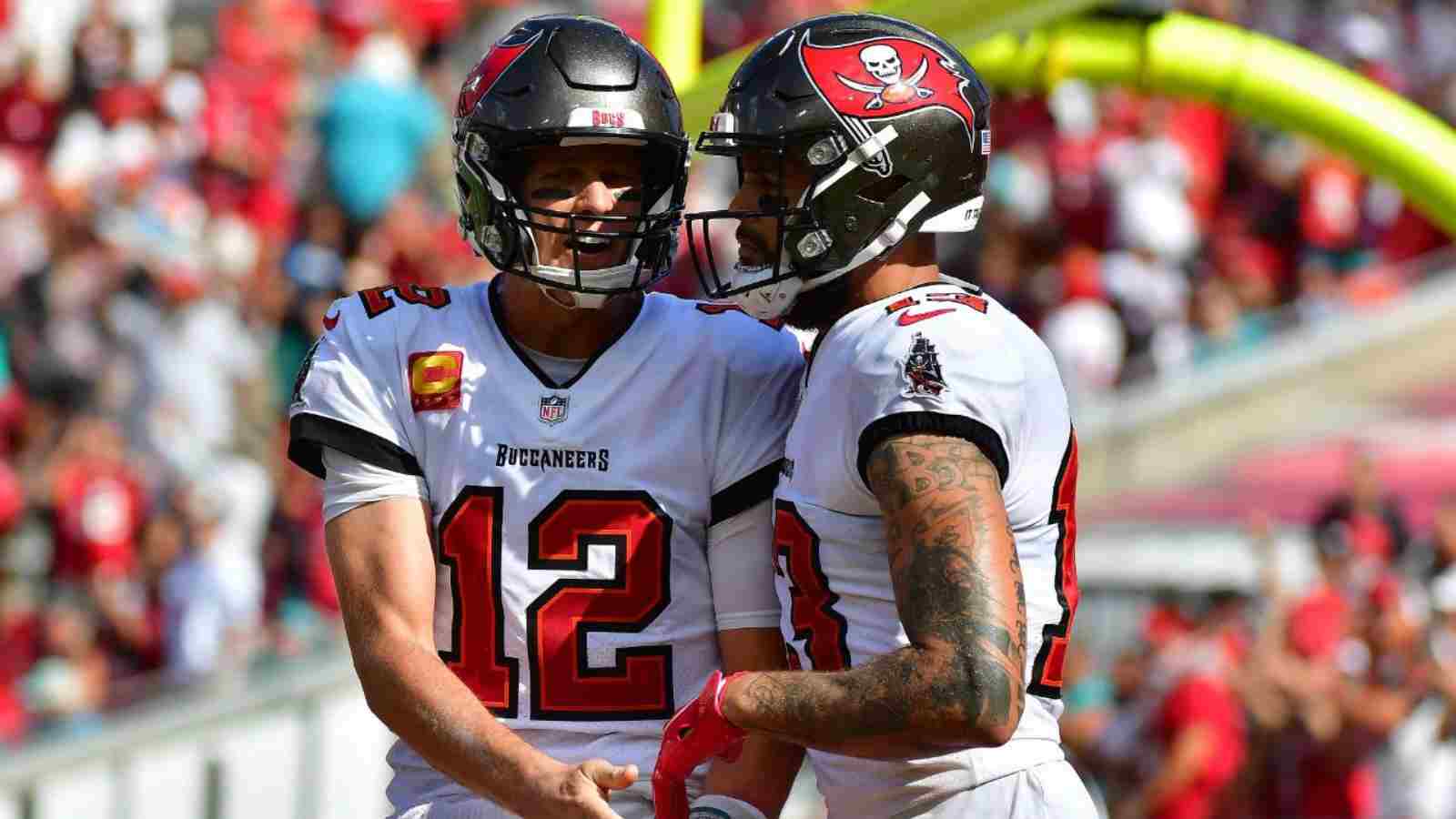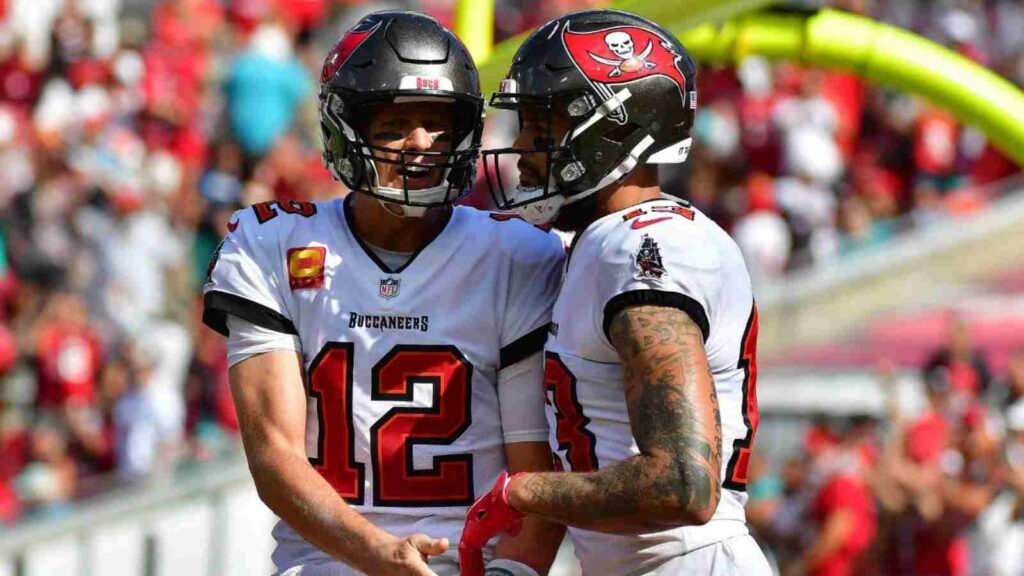 Evans has been inconsistent as he has had games in which his production has been low. Tampa is struggling as it is and with Mike's performance, the team's offense has taken a hit. The wide receiver acknowledged that he is not playing the best ball right now and spoke to reporters ahead of the Bucs' Week 13 game against the Saints.
Here's what Evans had to say, "It's a game of inches, and everything matters, so I have to be better. I'm used to getting two, three yards of separation on multiple routes. I've got to get back to that," he stated.
The defenses have been locking him down this season and it is hard to excel when everyone on the field knows the ball is going to be coming your way 9 times out of 10. That is probably a valid explanation for his 51 receptions for 702 yards this season. It is not bad by any means, but for Mike Evans; it is not ideal.
The wideout defended QB Tom Brady and took full responsibility for his performance this season. "He's reading it right. It's on me." Mike defends Tom and stated he has been playing properly. The Buccaneers will face off against the Saints on Monday.
Do follow us on: Facebook | Instagram | Twitter
Also Read: Jimmy Garoppolo spills some 'interesting' beans about him being approached by the Dolphins during the off-season ahead of the 49ers
Also Read: Chaos unfolds as ex-NFL star Antonio Brown locks himself and refuses to turn himself in to the police over domestic violence charges