Super Bowl LVII festivities were kicked off on Monday in Arizona. The Media Day saw players and coaches from both the Eagles and Chiefs answer questions regarding their preparations, mindset, and advantages heading into the biggest game of the season.
Super Bowl Media Day is also notoriously known for its uncharacteristically weird questions to create viral moments. One such question was asked to Chiefs star quarterback Patrick Mahomes. He was asked about his former wide receiver Tyreek Hill, who left Kansas City to join the Miami Dolphins.
Mahomes replied, "We lost an all-time great receiver in Tyreek Hill, someone that did a lot of great things for us, but we've got a lot of great receivers as well, and coach Bieniemy and Coach Reid, they went in there and learned what their strengths were, and we maximized that this year. It's not just the players, it's the coaches, it's everybody in that building."
Related: Andy Reid Wife: Meet Tammy Reid, who has Chiefs coach's heart since 1981
Patrick Mahomes and Tyreek Hill were the focal points of the Chiefs' offense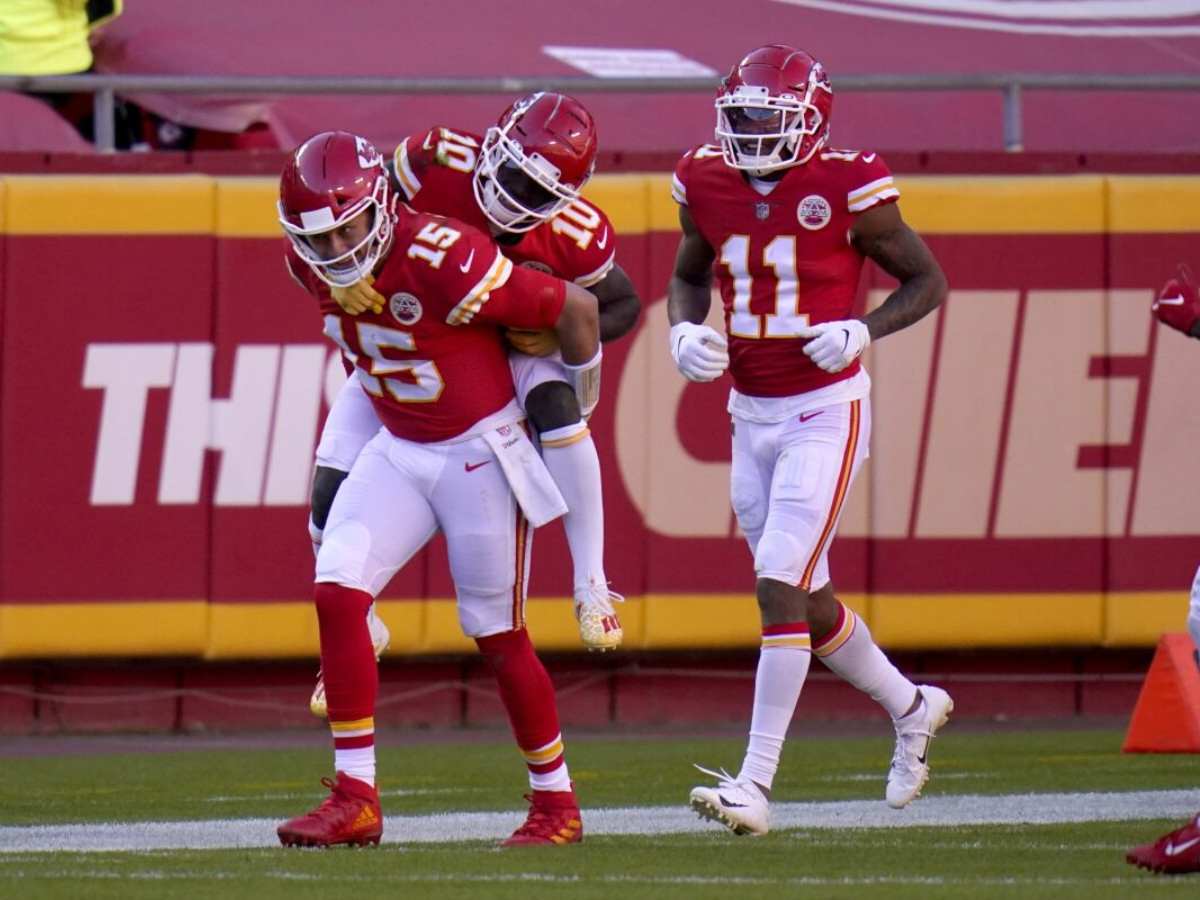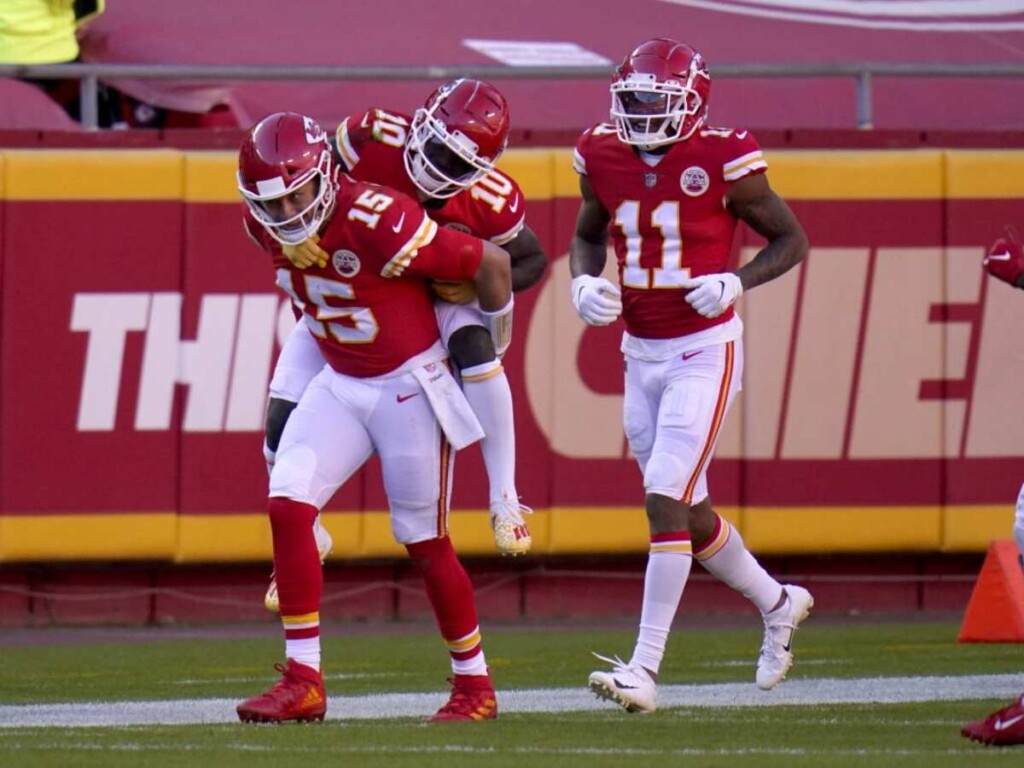 Tyreek Hill, more commonly known as 'Cheetah', was the main weapon on the Chiefs' offense alongside Travis Kelce. Because of his explosive speed and unique skillsets, he was the primary target for Mahomes on crucial downs and in the red zone. Last season, the 29-year-old wideout had another great season as he amassed 1239 receiving yards in 111 receptions for nine touchdowns.
After delivering another productive season, Hill asked the Chiefs to give him a contract extension one similar to or more than Davante Adams' with the Raiders. The Chiefs, however, declined to give him his desired deal and so he left them and signed with the Miami Dolphins. The Dolphins received Hill in exchange for a 2022 first-round pick, a second-round pick, two fourth-round picks, and a 2023 sixth-round pick. Tyreek Hill then signed a four-year, $120 million extension, making him the highest-paid wide receiver in the history of the NFL.
Many wondered that now Hill was traded, there would be a steep decline in the production of Patrick Mahomes and the Chiefs were going to feel the void left behind by him. However, nothing of the sort happened. Mahomes had an exceptional year and is a lock for the League MVP and the Chiefs are on their way to playing their third Super Bowl.
Mahomes did express that he misses having a great receiver like Hill on the offense, but credited his coaches for filling that gap by adjusting the players and creating new plays. The Chiefs immediately signed former Pittsburgh Steelers wideout JuJu Smith-Schuster, who's been like a boon for the team. They also acquired Marquez Valdes-Scantling, who has been a great addition to the wide receiver core. However, Mecole Hardman, who has been with the Chiefs since 2019 and played in two Super Bowls, has been placed on Reserve/Injured and is questionable to start on Sunday.
The Chiefs have surely not missed Tyreek Hill until now with the new players giving their best, but the Super Bowl is an entirely different game and pressure will be sky high. Let's just hope they don't miss having him open down the field on Sunday.
Do follow us on: Facebook | Instagram | Twitter
Related: Eagles HC Nick Sirianni left red face by an absurd question involving his 5-year-old daughter's dating life during Super Bowl Media Day
Related: Tom Brady gives an UPDATE about when he will start his broadcasting career with Fox Network