Chiefs QB and MVP candidate Patrick Mahomes has addressed legendary QB Tom Brady's advice for him before the all-important AFC Championship game against arch-rival Joe Burrow. On Sunday night, the Kansas City Chiefs will face the Cincinnati Bengals in the AFC Championship game in what will be a repeat of last year's championship game.
Last year, the Chiefs lost to the Bengals and couldn't reach the Super Bowl and Mahomes would like to change that this year. The Chiefs are the top seeds from the AFC and are amongst the Super Bowl favorites but Joe Burrow's record against Mahomes is scary. The Cincinnati QB is 3-0 up against Mahomes and hence, would definitely want to better that record in the championship game this week.
Talking to the media ahead of the game, Mahomes revealed that he often talks to Tom Brady and the 45-year-old gives him 'a lot of advice'. He called Brady the GOAT and questioned why would anyone not want to take advice from him. He added that it is special to be able to talk to guys like Brady whom he admired growing up.
"I talked to Tom a little bit, I have a good relationship with him now and he gives me a lot of advice," Mahomes said. "Why would you not want to learn from the GOAT? Any time anybody like that wants to give me advice I'll take it in. It's cool to see the guys you've watched growing up, your whole life, be able to talk to you."
Explore further: Veronika Rajek shares heartfelt story of her struggles online before her rumored links with Tom Brady
Could Patrick Mahomes become the next Tom Brady?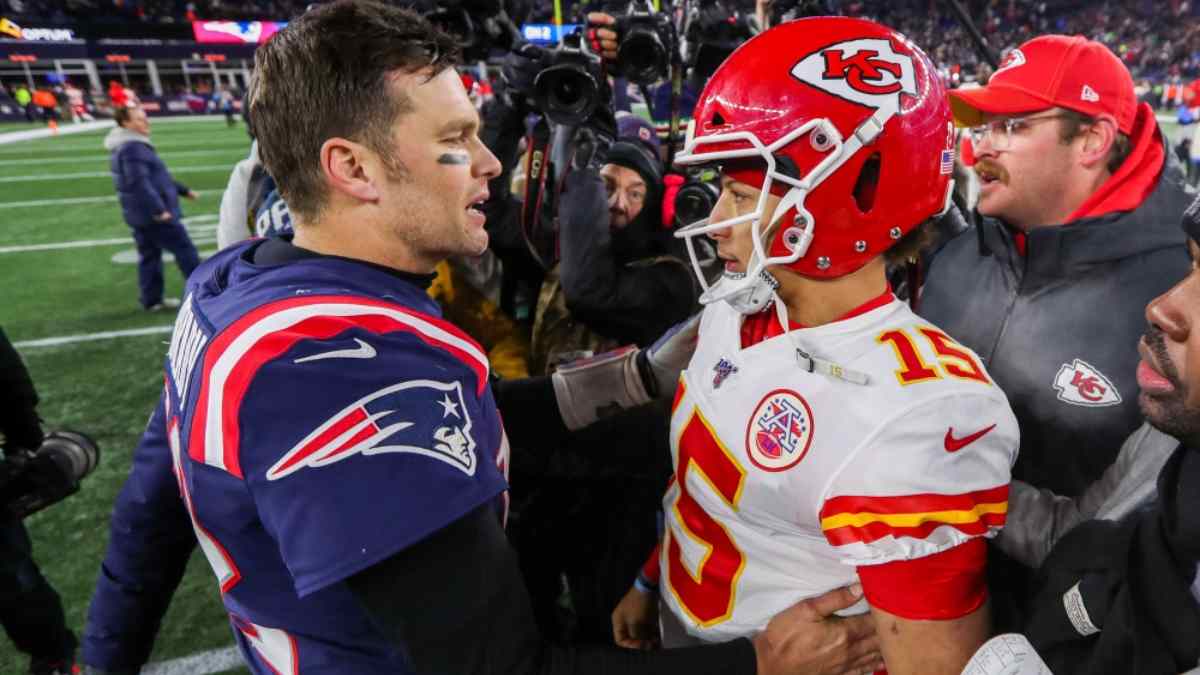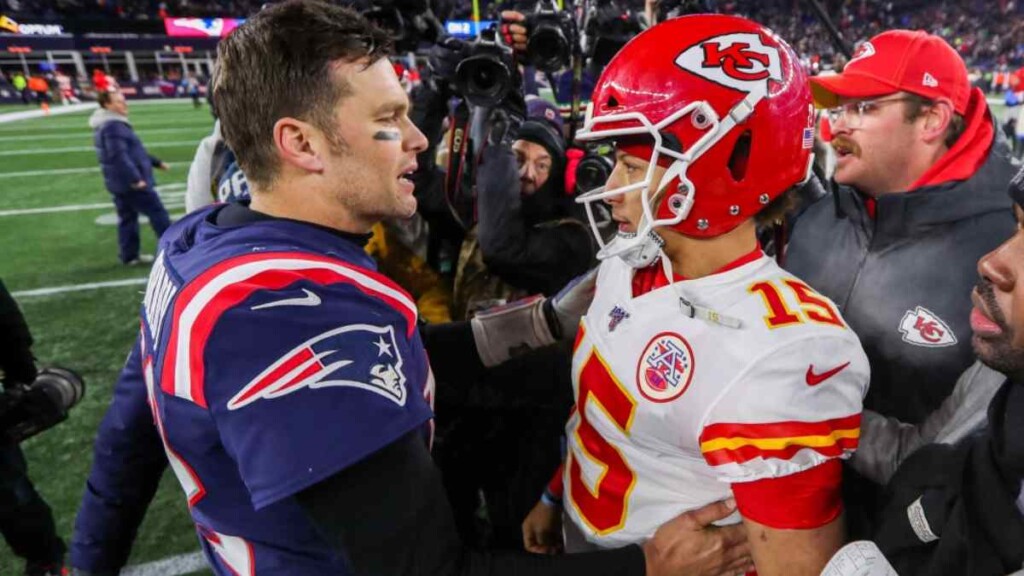 Mahomes has played Brady twice in the playoffs. In his first AFC Championship Game after the 2018 season, he lost to Brady and the Patriots. A couple of years later, he lost to Brady and the Buccaneers in the Super Bowl. He is 0-2 against Brady in the playoffs so naturally, Brady's advice on how to prepare for such big games will be very important for Mahomes.
The Kansas QB is currently one of the best QBs in the NFL. He has led the Chiefs to playoffs since 2018 and has also won 2 AFC Championships and a Super Bowl. He is en route to becoming the NFL MVP for the second time this season and is showing every sign of becoming a great just like Tom Brady.
The upcoming AFC Championship game will be a huge challenge for Mahomes and his legacy since he will be up against Joe Burrow– a guy who has never lost to him. This will be the 4th meeting between the two young guns and Mahomes will be looking to end the drought and get that all-important win.
Explore further: "Jalen Hurts is not a superstar," NFL analyst Bart Scott makes a HUGE claim about NFL's QB situation ahead of the two championship games
Explore further: "It has to be baseball," Legendary NFL player Bo Jackson sees more growth potential in the MLB over football