The two-time Super Bowl Champion Peyton Manning has revealed his distinct advice for the Philadelphia Eagles QB Jalen Hurts prior to his first-ever Super Bowl appearance. The Eagles will take on the AFC Champions, Kansas City Chiefs led by the MVP frontrunner Patrick Mahomes. This will be the first time in Super Bowl history that both teams will have a Black starting quarterback.
Jalen Hurts surprised a lot of people this season by having a massive leap in his performance. From being an average QB in his second year to becoming an MVP finalist QB in his third year, the Eagles QB has come a long way and Peyton Manning might have something to do with Hurts' sudden rise. According to PEOPLE.com, Manning revealed that he and Hurts have been texting throughout the season.
Furthermore, Manning also sent a congratulatory message after the Eagles defeated the San Francisco 49ers in the NFC Championship game. And now, the former Indianapolis Colts QB has disclosed the vital piece of advice he gave Hurts ahead of his first-ever Super Bowl appearance.
"Same advice that someone gave me about playing a Super Bowl is just to try to keep your routine as close to the same as possible as you have all season," says Manning according to PEOPLE. "It's tough to do that because of the media requirements, and you're staying in a hotel, and you're busting the practice, and you've got family in town."
Related: Donald Trump once ghastly predicted Jerry Jones will regret buying the Dallas Cowboys claiming the world will call him a 'loser'
Peyton Manning believes in the Eagles QB Jalen Hurts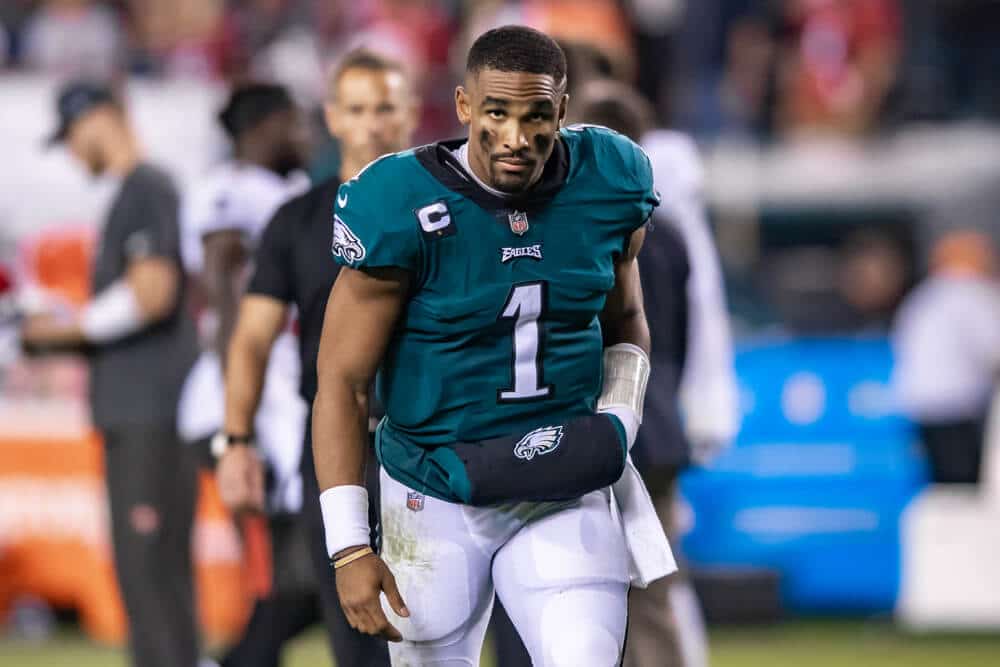 Peyton Manning believes Jalen Hurts will be able to handle the pressure of the big games since he has played in multiple playoff games in college football during his time at the University of Alabama. But Manning also acknowledged that Super Bowl is a different game altogether, and it stands unique in the challenges it poses.
"Jalen has a pretty good idea of what he's getting into because of the huge games he's played in college," says Manning. "But the Super Bowl is different. It stands alone."
The former Denver Broncos QB also had praises for the Chiefs QB Patrick Mahomes for having an incredible season and he's not surprised to see both of these quarterbacks leading their team to the big game.
Lastly, it's not so long ago the Chiefs QB Mahomes revealed that the recently retired Bucs QB Tom Brady advised him ahead of Mahomes' AFC Championship game. The two legendary quarterbacks keep helping the game even after their retirement
Do follow us on: Facebook | Instagram | Twitter
Related : Empire State Building reportedly set to turn green again if the Eagles win the Super Bowl despite immense 'outrage' from New Yorkers
Related : "We're gonna paint Arizona RED and GOLD," Chiefs' heiress Gracie Hunt makes a 'bold' claim ahead of Super Bowl face-off against the Eagles