Quentin Johnston delivered a heartwarming and inspiring speech after his dreams came true during the NFL draft. The 21-year-old WR was drafted by the Los Angeles Chargers as the 21st overall pick.
After being drafted, the Chargers WR burst into tears and delivered a speech dedicated to his mother and the hardships endured by them. Johnston comes from a humble background where both his parents Carl and Sherry Johnston had a history in the military. Following that Quentin's mother Cherry used to work to support the family, but not anymore.
Johnston was surprised after his name got called and couldn't handle his emotions. He also gave a shout-out to her mother and asked her to resign from her job.
"I just want to give a big shout out to my mom. She's gonna be putting her two weeks notice in today. She can retire. I don't want you working another day," Quentin Johnston stated during his draft speech. "It's a completely different feeling. I wasn't expecting to have the emotions that I had but it was a great feeling."
The 21-year-old WR wants his mom to retire and doesn't want her to work a single day. Johnston can provide for the whole family now after signing for the Chargers in the NFL. The WR is quickly making his name in the league and will be highly essential in Los Angeles next year.
Related: Chiefs QB Patrick Mahomes' brother Jackson Mahomes ARRESTED on suspicion of aggravated sexual battery
Quentin Johnston set for a big year with the Los Angeles Chargers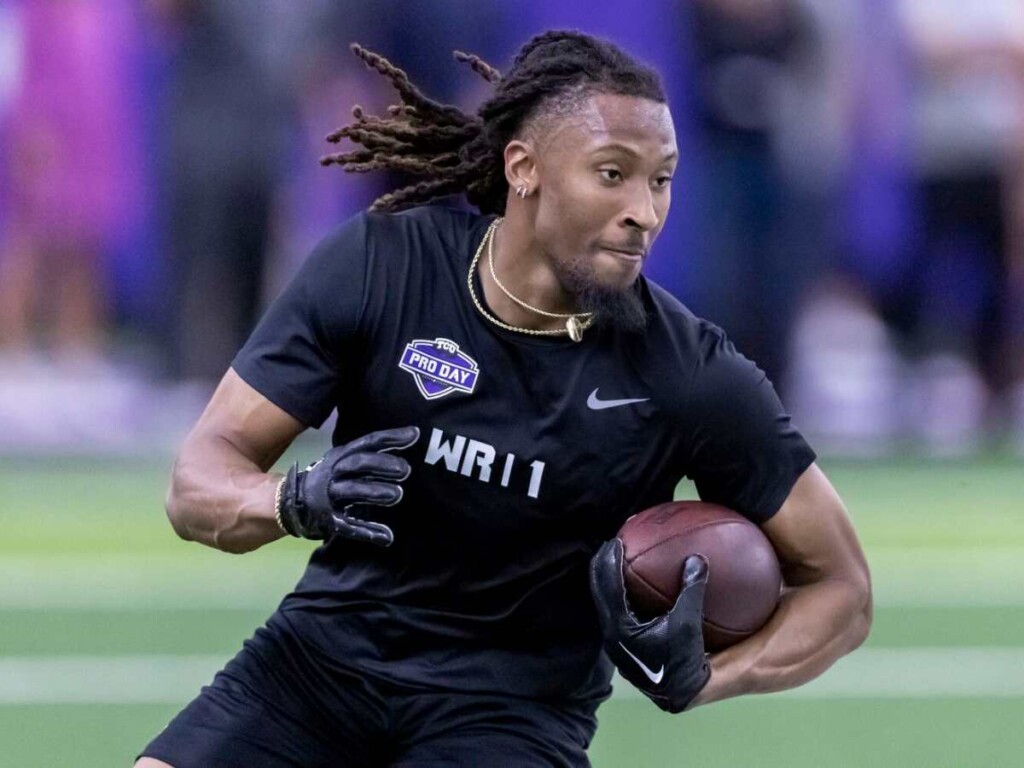 The NFL draft creates many opportunities for young players to shine on the biggest sporting platform in the country. Some rise to the sky, while some fall down like ash.
Quentin Johnston is speculated to have a massive first year with the Chargers due to his incredible size and speed. He will fit comfortably at the WR1 slot. The rookie will be accompanied by Keenan Allen and Mike Williams.
Johnston was also the 2nd WR taken in the draft just after Jaxon Smith-Njigba. He scored six touchdowns in his final season at TCU while having a career-high 1,069 receiving yards with 60 receptions.
The future looks bright for Johnston as he will be combining with another young QB, Justin Herbert. Herbert is an extremely talented QB and a great partnership is expected between the two quality players in the coming season.
Do follow us on: Facebook | Instagram | Twitter
In case you missed it!