Patrick Mahomes and Brittany Mahomes have been together forever. They started as friends in school before dating in High School. The couple got married in 2022 and welcomed their first daughter Sterling Skye in 2021.
The Chiefs QBs wife Brittany Mahomes is pregnant with another child while the couple are building their new and improved mansion from the ground up.
Brittany Mahomes shared her plight on Twitter saying how difficult it is for her to work while being pregnant. "Started with building a house when I was pregnant with Sterling, I am now about to have another child and….still working on the house, life is fun!" Brittany Mahomes stated on Twitter.
This tweet didn't go well with the people on Twitter as they immediately called out Brittany Mahomes for her privilege and rich lifestyle. Brittany wanted to share that she's been working on the house for 2 years but still, it isn't done.
People called her out for the enormous size of the mansion that they are currently living in and Patrick Mahomes also owns another mansion additionally. That is a lot of money for some people and when you brag about it while people are struggling to pay their rents, It's offensive.
Also Read: "Your plays suck man," Jimmy Garoppolo vents out ANGER at 49ers HC Kyle Shanahan's playcalling
"At least you have the privilege to build a house": Twitter calls out Brittany Mahomes for an offensive tweet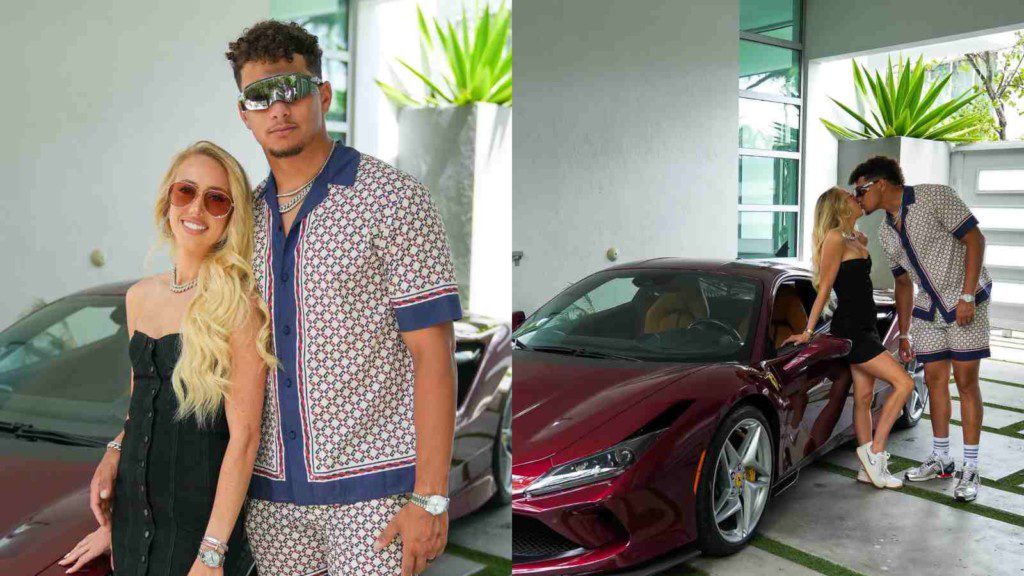 It is widely known that Patrick Mahomes and Brittany Mahomes give a lot to charity and that all the success and money that the NFL QB has is because of his hard work and determination.
That didn't stop the people on Twitter to criticize Brittany Mahomes. Although, some people tried to explain the situation it didn't help.
Twitter called out Brittany Mahomes for being arrogant and ignorant. They also said that she doesn't know about the plight of common people and should have been more aware before posting such tweets.
Below we have compiled some of the most relevant tweets regarding this controversy.
On a more professional front, Patrick Mahomes and the Chiefs pulled off an incredible victory on NFL week 4 to beat the Brady-led Tampa Bay Buccaneers.
Do follow us on: Google News | Facebook | Instagram | Twitter
Also Read: "Brady played the greatest regular season game of his career," Skip Bayless hails the GOAT despite CRUCIAL error against the Packers
Also Read: "That hat ain't it," Twitter HILARIOUSLY roasts Erin Andrews for fashion choices in Tampa