Russell Wilson has been one of the most talked about QBs after his stellar move to the Denver Broncos from the Seattle Seahawks. The 34-year-old QB is a Super Bowl winner and was one of the best in the league, a couple of years ago.
However, his move to the Broncos wasn't favored by the fortunes and the QB failed massively. Statistically, Wilson was one of the worst QBs in the NFL last season as the Broncos maintained the worst record. He was brought to change their fortunes, but succeeded in doing the exact opposite.
Wilson's former Seahawks teammate KJ Wright recently featured on the Good Morning Football show and spoke extensively about the QB and his eventual trade to Denver.
Wright believes that Seahawks HC Pete Carroll and their management should be regarded as geniuses after pulling off the best 'trade heist' in the history of the NFL. The former Seahawks linebacker also had stern advice for Wilson and wants him to improve his game considerably next season if he wishes to keep his legacy alive.
"Right now this is looking ugly (for Russell Wilson) I hope his friends and agent are letting him know that (he needs to play better)," KJ Wright stated. "If Russell doesn't figure it out this year, his legacy is definitely on the line."
Related: DT Quinnen Williams and New York Jets etching towards agreement as per new report
KJ Wright believes Russell Wilson's legacy is on the line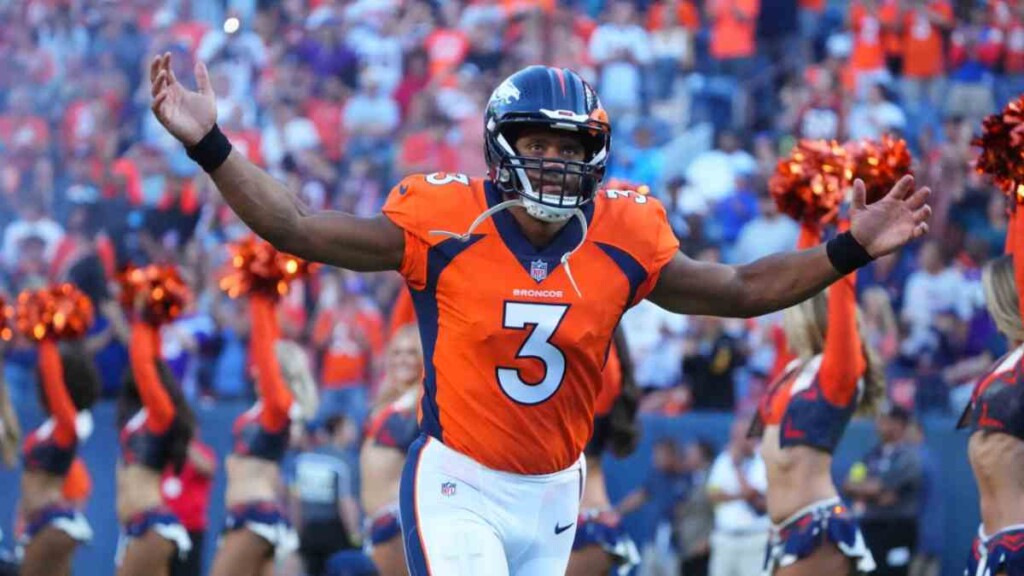 Wilson is a hall-of-fame caliber QB who just had a miserable season. Unfortunately, if he keeps up his abysmal form, then his massive legacy is under question and could be tarnished forever.
KJ Wright stated the same thing and believes that Wilson has the ability to perform better and should do it next season. To further help him, the Broncos have hired legendary coach Sean Payton to take charge.
Payton is a Super Bowl winner who completely revolutionized the New Orleans Saints during his reign and made Drew Brees one of the best QBs in the league.
The same will be expected from Payton in Denver. The fans will be looking forward to a change in Russell Wilson's form and would love to see him play like he used to before. Wilson is one of the highest-paid QBs in the league who has won numerous silverware in his tenure. It's time he turns his form around for good.
Do follow us on: Facebook | Instagram | Twitter
In case you missed it!