The Philadelphia Eagles led by the MVP finalist Jalen Hurts will take on Kyle Shanahan's 49ers in a much-awaited conference Championship game on Sunday. This game has created a lot of buzzes around the league, as both teams have some excellent players all around the field who will surely put on a show to help their team advance to the next round.
The San Francisco 49ers have somehow managed to dominate every team they've faced with a rookie third-string quarterback. Their offensive unit led by the rookie sensation Brock Purdy is by far one of the best offensive units ever assembled.
Their GM John Lynch has managed to build a team that can take on any defense in the league. RB Christian McCaffrey has to have a big game for them against the Eagles' only weakness in their game, which is their running game defense. Furthermore, they have the no.1 ranked defense in the NFC led by the DPOY candidate Nick Bosa, which has to show up big time against the Eagles' no.1 ranked offense.
On the other side, the Eagles had a massive turnaround this season as they managed to go from a mere 9-8 team last season to become the no.1 seeded NFC team this season. The Eagles finished with a strong 13-4 record in the regular season and thrashed the red-hot New York Giants in the second round of the NFL postseason. Furthermore, their defense, which leads the league in sacks recorded (16 sacks more than any other team) will put a lot of pressure on the rookie Purdy to test what he's made of.
Related : WATCH: Joe Burrow's Childhood picture of him ROCKING a Chiefs helmet goes viral ahead of the Chiefs-Bengals Championship game
Shannon Sharpe picks the 49ers to win against the Eagles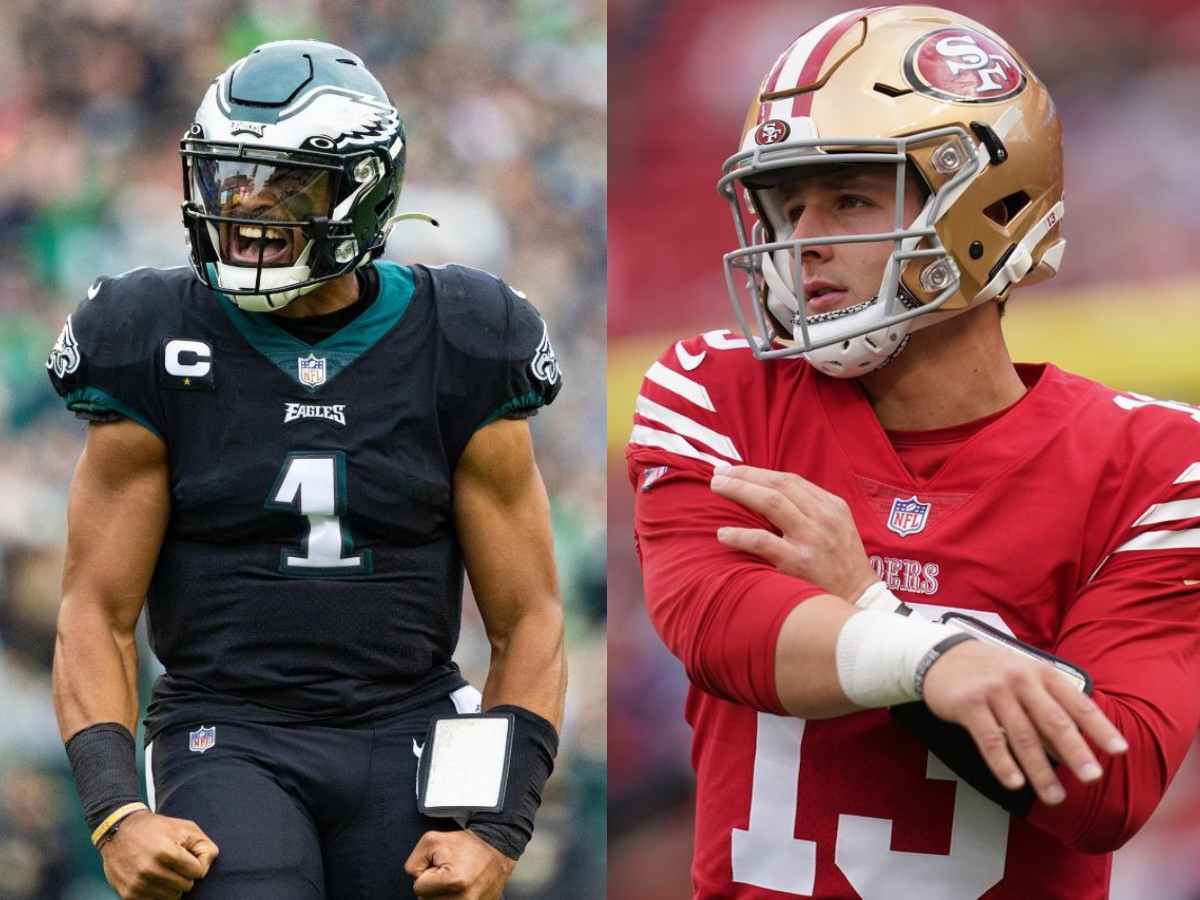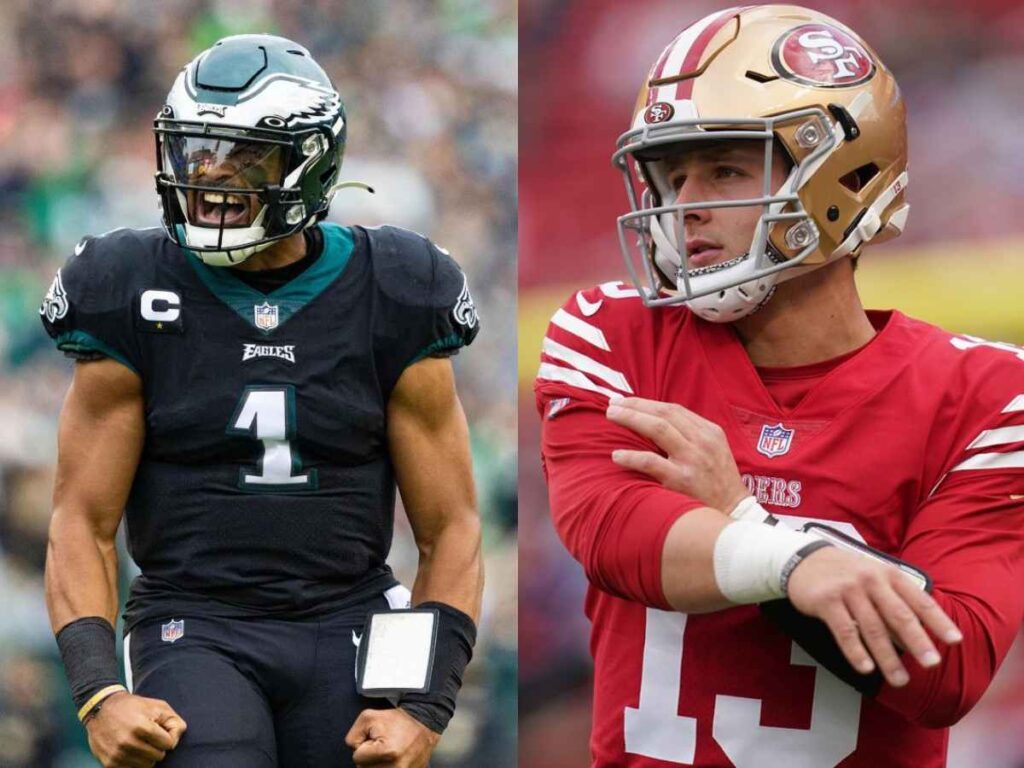 In brief, both teams are very evenly matched and have to rely on exploiting the other team's weakest links to come out on top on Sunday. However, Fox Sports analyst Shannon Sharpe has already decided who he betting on to win this game.
The former Denver Broncos TE acknowledged this will be a close game and the 49ers will have to find a way to neutralize Jalen Hurts and still, he picked the Niners to win the game.
"This game is really evenly matched. The 49ers will come up with a gameplan to neutralize Jalen Hurts' legs and win a very very close ball game, 23-20," Sharpe said in a recent episode of his show UNDISPUTED.
Nevertheless, this game between the 49ers and Eagles will be one for ages, since both teams would play to their full potential to win the NFC Championship game on Sunday and move on to the big dance for a chance to win it all.
Do follow us on: Facebook | Instagram | Twitter
Related: "Joe Burrow is poised to go and win it," Skip Bayless picks the Bengals to TRIUMPH over the Chiefs in the infamous AFC conference clash
Related: "Still up in the air," Jimmy Garoppolo is UNCERTAIN about his possible comeback to the 49ers for the Super Bowl