The Tampa Bay Buccaneers star linebacker Shaq Barrett, who has been recovering from an Achilles injury after missing most of the 2022 NFL season, has been struck with a tragic loss.
Arrayah Barrett, the 2-year-old daughter of the Buccaneers linebacker, died on Sunday morning after accidentally drowning in the pool according to the Tampa Police Department. The first responders received a call about a child drowning in the pool around 9.30 in the morning on Sunday. Arrayah Barrett was then transferred to a hospital, but even with lifesaving measures, the 2-year-old was declared dead briefly after arrival, according to multiple reports.
The cops are currently investigating the tragic death of Arrayah, but it is believed to be a tragic accident that unfortunately resulted in the death of the Buccaneers veteran linebacker's daughter.
Arrayah was the youngest of four children of Shaq Barrett and his wife, Jordanna. Arrayah just turned two a few weeks ago on April 19. Barrett posted a picture of her on his social media account to celebrate her birthday with the caption, "Happy 2nd bday to my cutie girl. So sweet and cute," Shaquil posted. "You made our family complete. I love you, baby girl."
Discover: Cardinals' 5th-round draft pick Clayton Tune makes BOLD claim of being the 'best quarterback' in the NFL draft
NFL world stands by Shaq Barrett during these tough times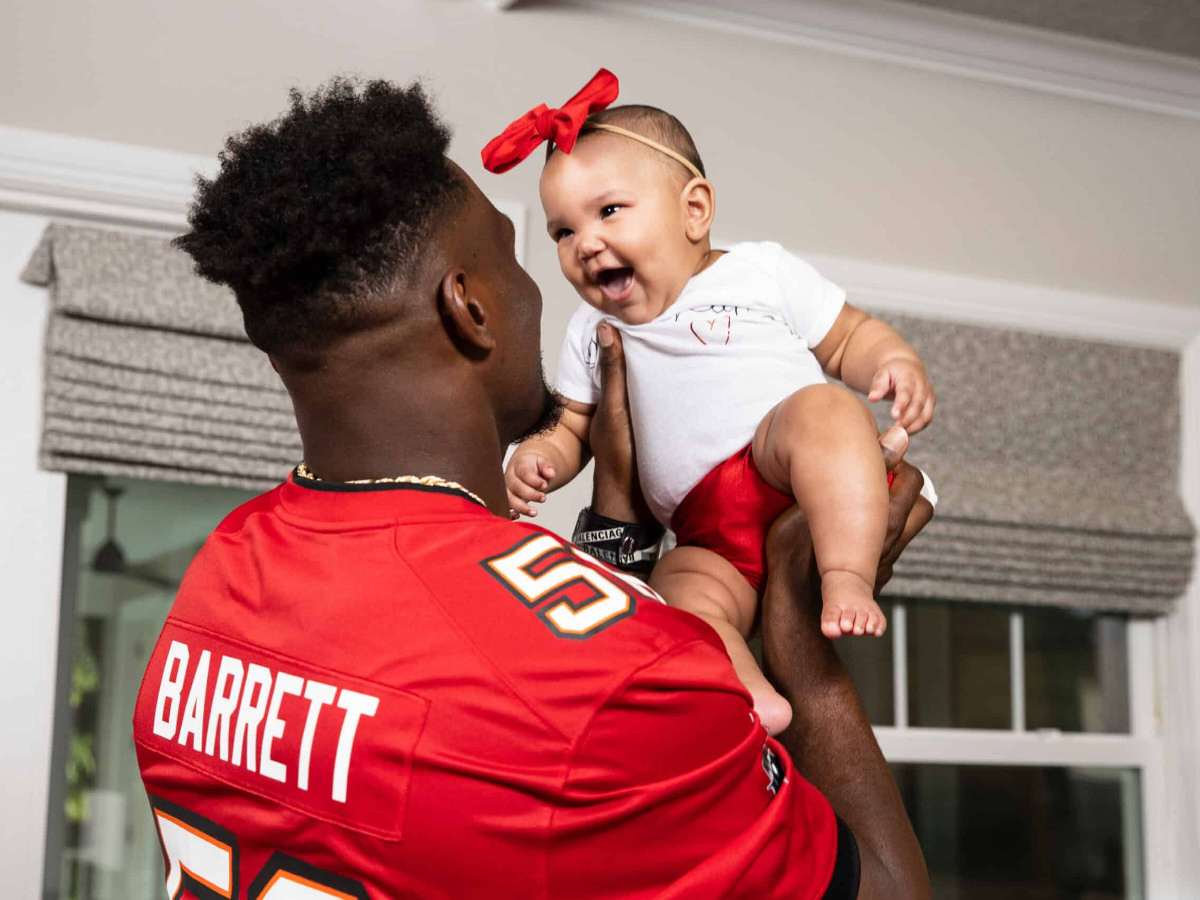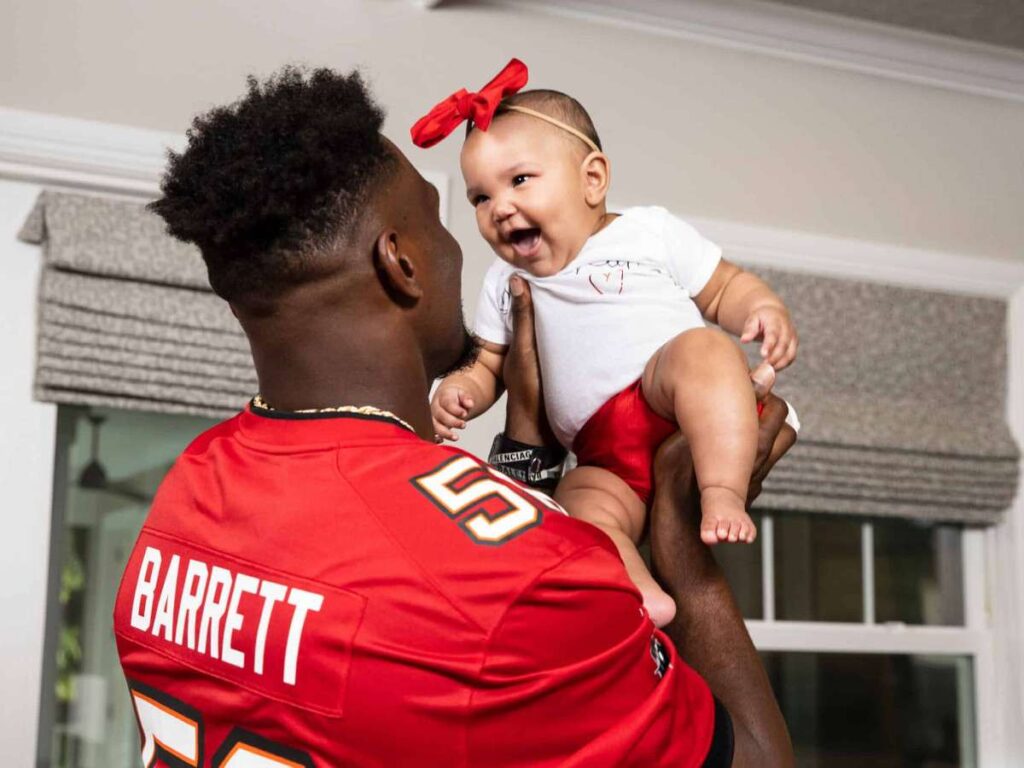 Following the tragic death of the Buccaneers linebacker Shaq Barrett's daughter Arrayah Barrett, the NFL world sends its support to the Barrett family during this dire situation.
The Tampa Bay Buccaneers have released a statement regarding the incident on their social media account.
"Today's tragic news is heartbreaking for all members of the Buccaneers family. Our thoughts and prayers are with Shaq, Jordanna, and the entire Barrett family during this unimaginably difficult time," the statement said. "While no words can provide true comfort at a time such as this, we offer our support and love as they begin to process this very profound loss of their beloved Arrayah."
Furthermore, other NFL franchises have also lent their support to the Barrett family. NFL players including Tom Brady, Patrick Mahomes, and Maxx Crosby have sent their condolences to Shaq Barrett. Brady shared a Barrett family picture on his Instagram story with the caption, "The Bradys love you."
"Prayers to the entire Barrett Family 💔🙏🏾" the Kansas City Chiefs QB Mahomes wrote on Twitter. Many other football players, analysts, and fans have also offered their support to Shaq Barrett and his family grieving the death of 2-year-old Arrayah Barrett.
Do follow us on: Facebook | Instagram | Twitter
In case you missed it!