In 2021, Los Angeles Rams' head coach Sean McVay had a magical run that lead him to win the Super Bowl. McVay was heavily criticized by the entire league after he mortgaged the Rams' future by trading for Detroit Lions quarterback, former No.1 pick Matthew Stafford.
Stafford along with wide receiver Cooper Kupp had such a beautiful chemistry that they obliterated every team's defense. Cooper won the receiving Triple Crown and Super Bowl LVI MVP. However, Sean McVay couldn't recreate the same magic this year and the Rams ended their season with a 5-12 losing record.
Following a disappointing run this year, McVay informed the team earlier this month that he needs some time to evaluate all the factors and might not return as the head coach. However, as per Dianna Russini of ESPN, the 36-year-old is returning and will resume his duties as the head coach of the Los Angeles Rams.
Related: Jerry Jones CONFIRMS Sam Williams' availability for the Bucs playoff game despite an arrest warrant being issued for the Cowboys rookie
Sean McVay to focus on rebuilding the Rams' for the 2023 season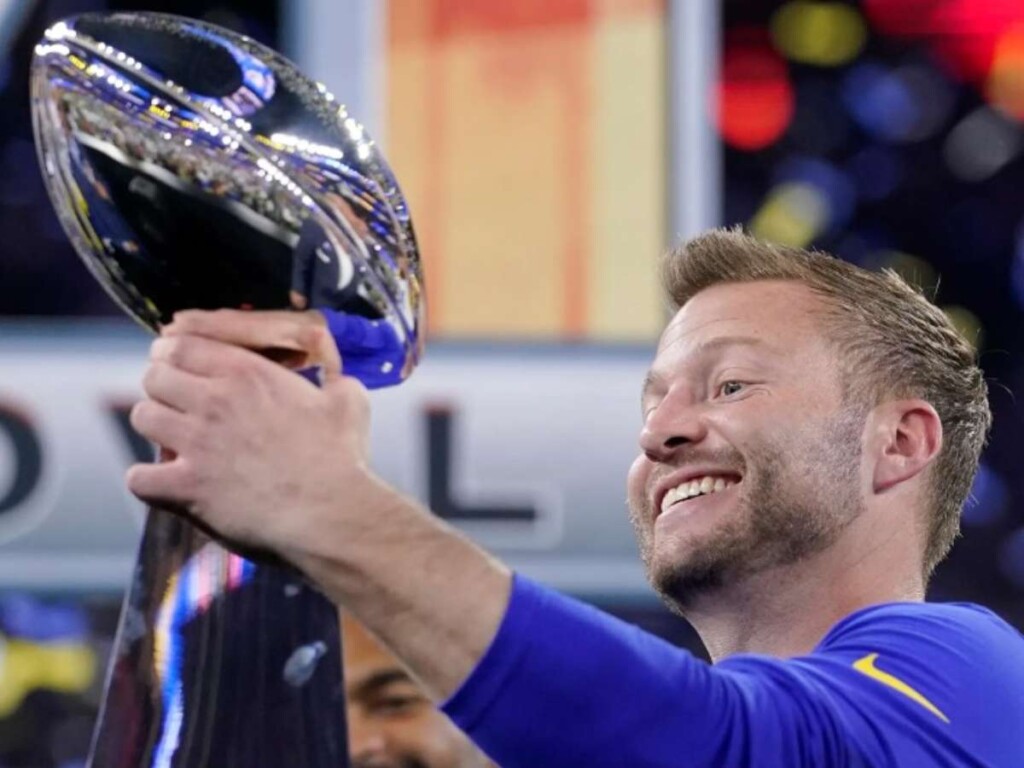 McVay became the youngest head coach in the modern era when the Rams hired him back in 2017. Within the first year of his onboarding, McVay turned the Rams' lowest-scoring offense and turned them into the top-scoring offense. He led them to the division title and first playoff appearance since 2004. He guided the Rams to Super Bowl LIII but tasted a bitter defeat at the hands of Tom Brady and the Patriots.
In 2022, he once again made the Super Bowl, and this time he wasn't going to let the Joe Burrow-led Bengals snatch the Lombardi trophy away from him. Los Angeles won the Super Bowl LVI 23-20 and Sean McVay became the youngest coach in NFL history to win a Super Bowl at 36 years and 20 days old.
Since then the Rams had many injuries that kept star players like Matthew Stafford on the sidelines. The 2022 season marked Sean McVay's first year under .500 as a head coach. Due to all these factors, Rams fans were increasingly frustrated with their HC. Frequent calls to get McVay ousted were heard throughout the season.
After mulling over the decision, McVay has decided to continue being the head coach of the Rams. And the Rams fans were bound to react to this news. Following are some of the most interesting take on McVay's return as the main guy for the franchise.
With Sean McVay announcing his return as head coach, there will be added pressure on him to bounce back and show that the Super Bowl win was not a fluke. It will be interesting how McVay will rebuild this team amidst the serious injuries that still persist at bay.
Do follow us on: Facebook | Instagram | Twitter
Related: "We're gonna get smoked by him" – NFL Twitter loses its mind after INSANE stat hinting at Tom Brady winning the Super Bowl this year
Related: Shannon Sharpe BETS on Justin Jefferson having a 'burst-out' game, predicts a first-round exit for the Giants