Snoop Dogg, the legendary rapper recently decided to quit smoking. He has decided to stop doing the one thing he is now famous for. In the early hours of Thursday, the rapper shared the news on his Twitter account. That announcement shocked a lot of people, especially ESPN analyst and face of the First Take show, Stephen A.Smith.
Smith shared a tweet in which the analyst had a picture of himself with the caption, "I've won, but at what cost?" He then proceeded to talk about it on his The Stephen A Smith Show. The analyst used his iconic, "stay off the weed" line while talking about the rapper's decision. He has used the line while talking about multiple players before.
Smith said on the show:
One of my favorite sayings is 'stay off the weed,' you know that about me. Snoop Dogg, who's 52 years of age says he's quitting smoking. I paused for a reason because I was damn near about to have an heart attack by saying those things. I would never thought I would hear that in life.
Stephen A. Smith famously used his 'stay off the weed' line on former NBA player, Kwame Brown. He has since used the phrase multiple times, especially when an athlete is accused of smoking marijuana.
Stephen A. Smith slams Chargers head coach Brandon Staley
The Los Angeles Chargers haven't had a great season so far. They are 4-6 through ten games of the season and lost their last game against the Green Bay Packers, 23-20. Their head coach Brandon Staley has faced a lot of criticism for his poor coaching job. Stephen A. Smith, the ESPN analyst, recently slammed Staley and asked him to quit the job.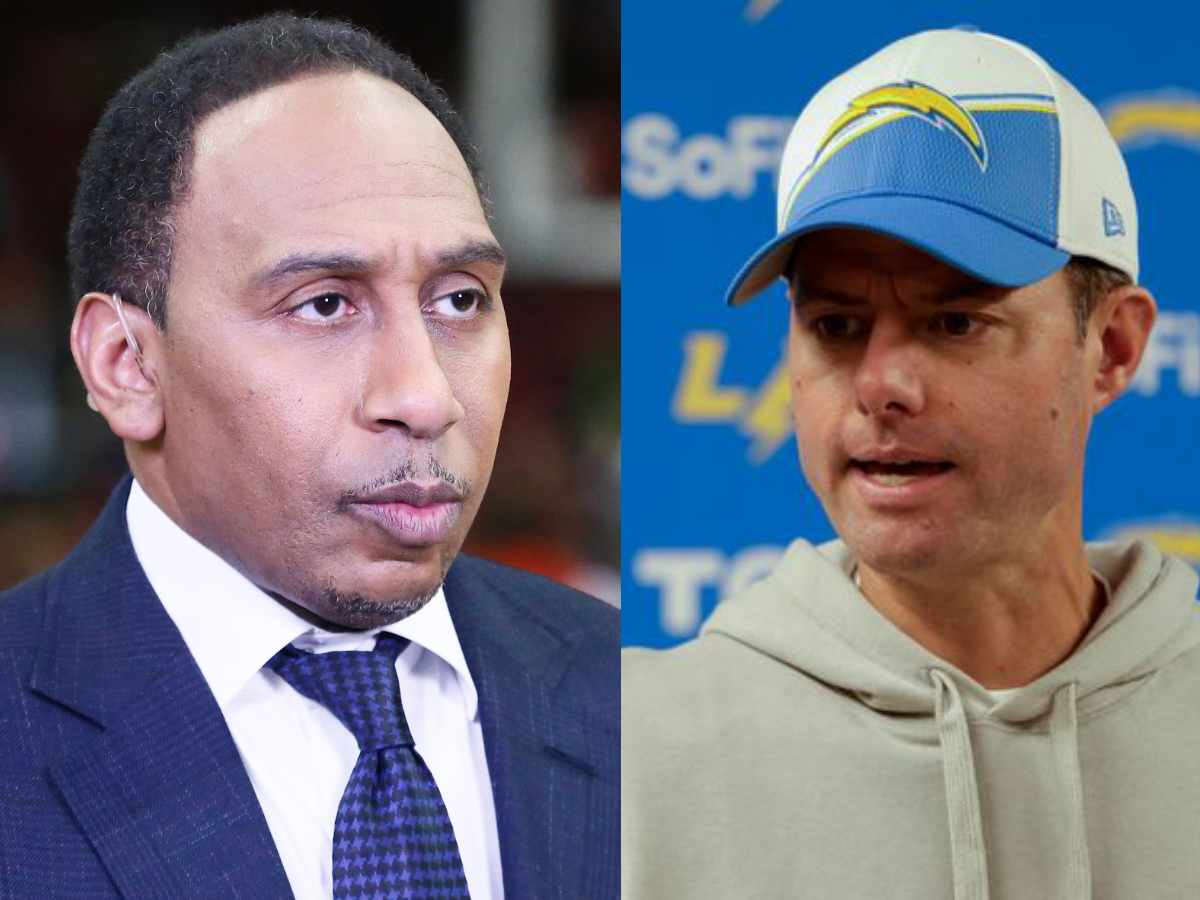 Smith on his show, First Take said:
Certain dudes are made to be coordinators - if that. He is not a leader of men. He clearly doesn't have the pulse of his team. He's clearly feeling the pressure. You're in LA, the second largest market in the United States of America. He ain't worthy of that.
The Chargers hired Staley in 2021. Since becoming their head coach, Staley has a record of 23-21 and has led his team to the playoffs only once in three years. The Chargers have one of the league's most talented QBs in Justin Herbert and will hope to make a playoff push this season.
In case you missed it: