NFL legend Tom Brady has recently spoken highly about 24-year-old quarterback Jalen Hurts, who is having an amazing season. Hurts, Philadelphia Eagles' QB1 has led the team perfectly to a mammoth 10-1 lead for the season. The Eagles are currently the best team of the season and look like serious contenders for the Super Bowl.
For his performance against the Green Bay Packers, Hurts earned NFC Offensive Player of the Week honors after rushing for 157 yards and throwing for 153 yards. He became the second player in NFL history to throw for 150 yards, rushing for 150 yards, and throw for two touchdowns in a regular-season game.
Speaking on the "Let's Go!" podcast, Brady lauded Hurts for his amazing display and said that even he himself has never rushed for more than 100 yards in a season, and for Hurts to do 150 is pretty amazing. He hailed Hurts' skills and said that he has so much awareness of things going around him.
"I've never rushed for more than a hundred yards in a season, I don't think," Brady said. "I mean, he did it for 150 yards in a game and made it look relatively easy because I saw some of those highlights. And he just has a great skill set to be able to – you know, you got to have so much spatial awareness, too, because when you run those guys are coming at you and they're coming fast," Brady said.
Also Read: "He needs to return home to his children" Tom Brady gets SMASHED on social media for rumors about him returning to the Patriots for his 'LAST DANCE'
Tom Brady believes that the Philadelphia Eagles are a tough team to stop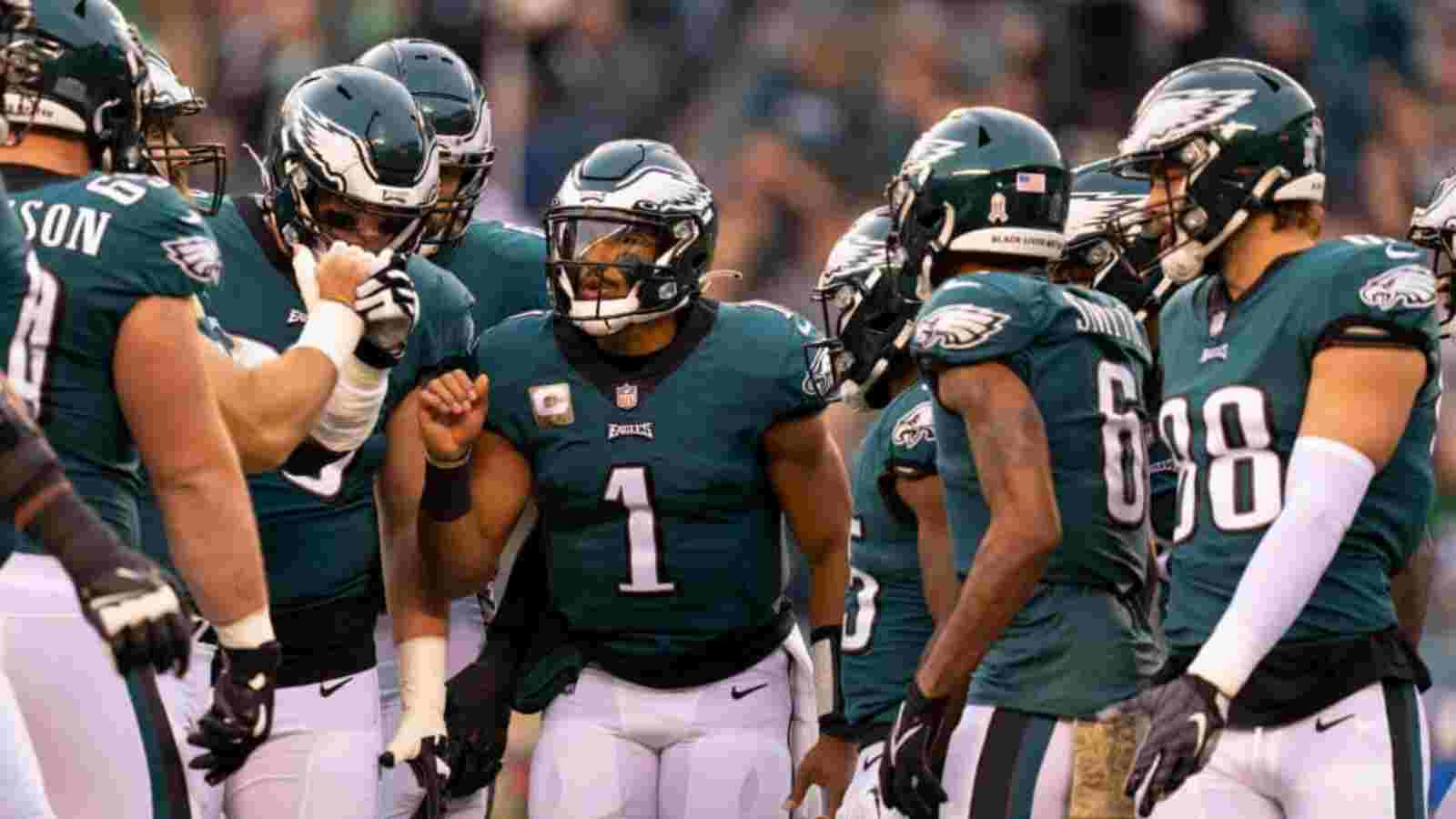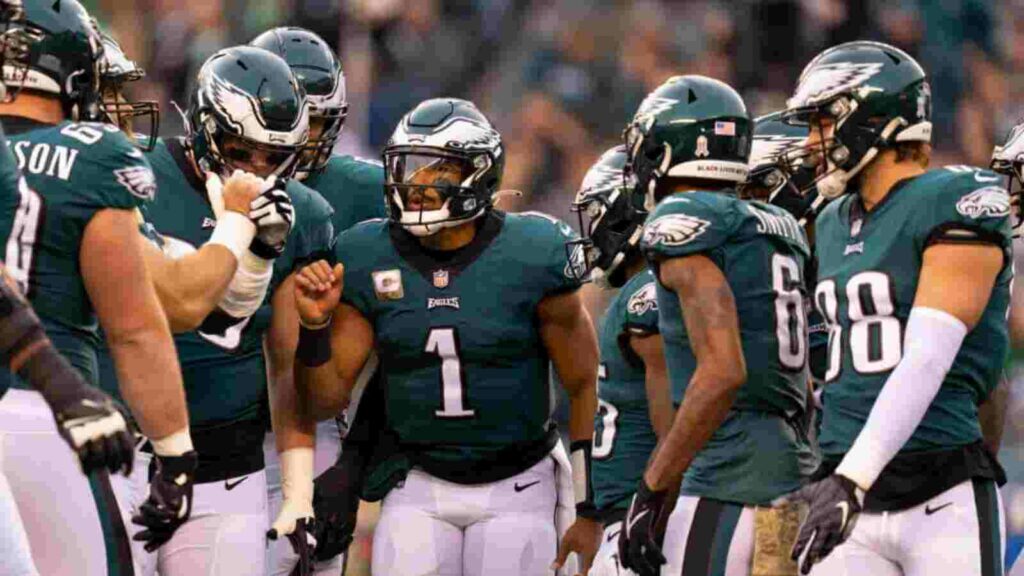 Brady went on to say that Jalen Hurts not only has athleticism but also puts his mind behind doing what he does best. Courtesy of him, the Eagles are the most dangerous team in the NFL right now and are looking well to go all the way. He said that Hurts himself is playing at a very high level and the Eagles will be a very tough team to stop.
"I think when you have his athleticism, but also he knows exactly when to get down, he knows exactly when to get out of bounds. And 157 yards for anybody's incredible. Then to have the ability to pass the football as he does as well, that's why that team is so successful. He's playing at a very, very high level, and they're a tough team to stop," he added.
The Eagles are currently No.1 in the NFC East with a huge 10-1 record. They will now face the Titans, the Giants, and the Bears in the next weeks before locking horns against the Cowboys on Christmas eve.
Also Read: "INSANELY DUMB": Tampa Bay Buccaneers HC Todd Bowles' BIZARRE gametime decision has NFL fans questioning his faith in Tom Brady
Also Read: "That's what you do," Aaron Rodgers shares exciting news about his participation in the Bears game after suffering rib injury