The 2020 Buccaneers season was straight out of a Hollywood movie. That Covid-riddled season saw so many wild storylines. From Tom Brady leaving the Patriots after 20 years to him lifting the Lombardi Trophy by beating his supposed 'successor' the 2020 season was a massive success for the Bucs and Brady. In addition, one of the underrated storylines in that year was Brady eliminating the Drew Brees-led Saints in the divisional round.
Tom Brady's Tampa Bay debut didn't go well, he was intercepted twice and the Bucs lost to the Saints in week 1 of the 2020 regular season. Furthermore, the Buccaneers were humiliated by the Saints in their rematch in week 9 as the Brady led-Buccaneers lost 38-3 to Drew Brees-led New Orleans Saints. So, when both teams faced each other in the postseason, many experts naturally picked the Saints to beat the Tampa Bay-based franchise again.
However, this time Tom Brady and the Buccaneers played good football and defeated the Saints when it mattered the most. Brady threw for 199 yards and 2 touchdowns in the game. On the other side, Brees was chewed up by the Bucs' defense and ended up throwing 3 interceptions.
Drew Brees announced his retirement shortly after that game and Brady and the Bucs eventually went on to win the Super Bowl ring that season. The Buccaneers beat Aaron Rodgers and Patrick Mahomes on their way to claiming the 2nd Super Bowl title in the franchise's history.
Related: Robert Saleh CLAIMS Aaron Rodgers' interest in the Jets show how far the team has improved
Tom Brady disrespected Drew Brees in front of his Buccaneers teammates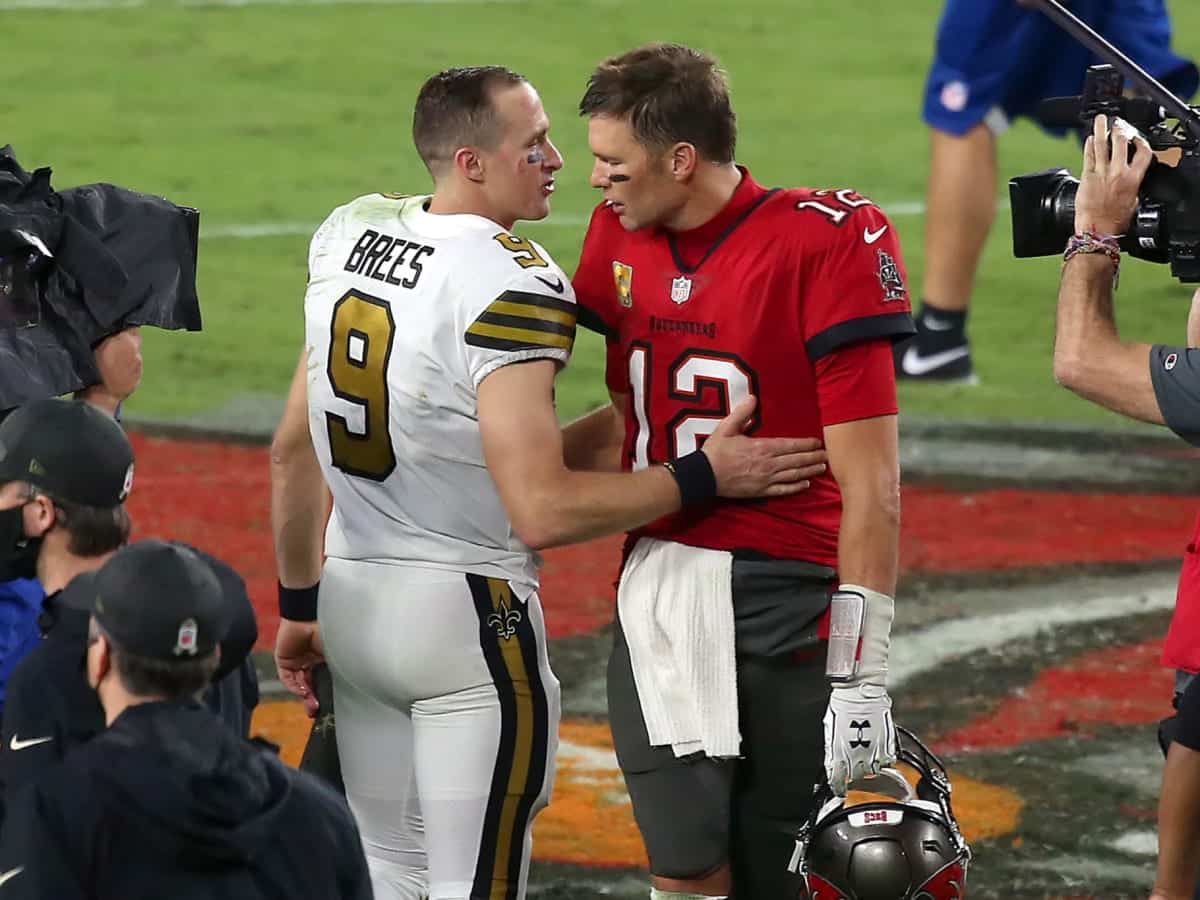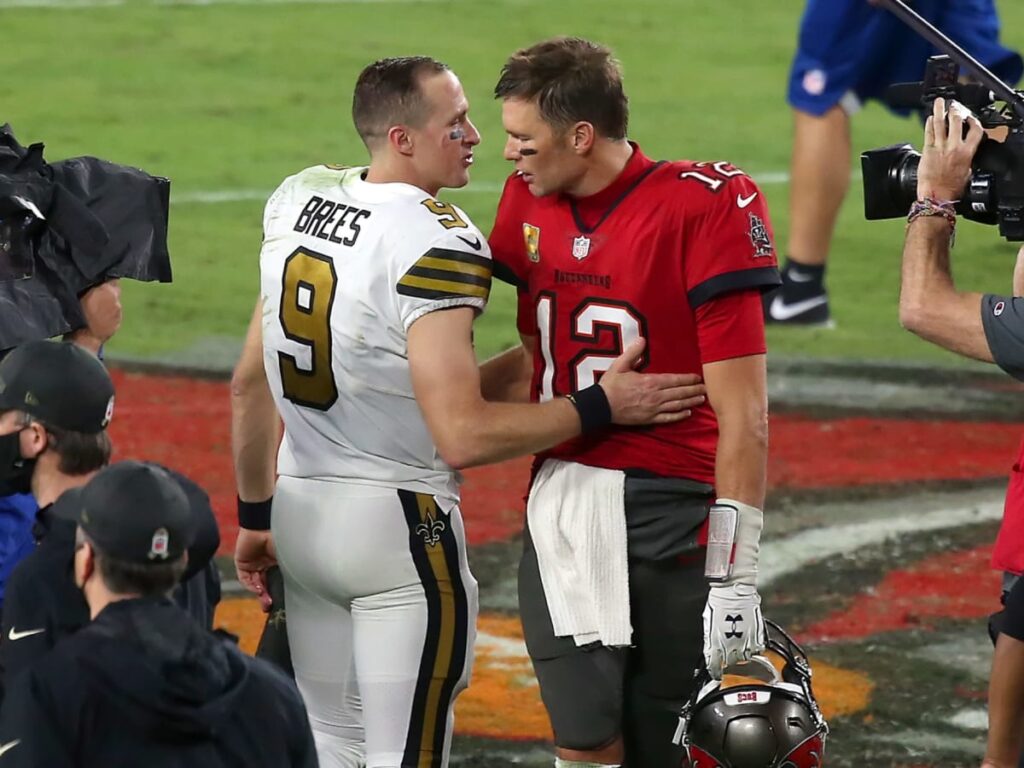 After eliminating the Saints from the divisional round, the 15-time Pro Bowl QB Tom Brady spent some time with Drew Brees' family and played catch with his son. However, after that Brady went back to the Bucs' locker room and disrespected the Saints QB according to Brady's then-teammate LeSean McCoy.
"So Tom is like, 'Hey great to see you,' all this great s–t, right? We beat 'em! [After the game] Tom is out there throwing with [Brees')]kids, him and his son, they're throwing to Brees' son, right? Kissing babies, we get back to the locker room, Tom goes, 'I got his ass! Let's go! Sit his ass down!' We were all like, 'Ohhhh!'" said McCoy in the I Am Athlete podcast.
Every one, who's following the league knows about Tom Brady's competitiveness, so one can understand how pumped up Brady must've felt when he finally beat Brees in their third meeting that season. Nevertheless, 2 seasons later Brady also retired from football and will soon start a new career in sports broadcasting just like Drew Brees did after his retirement.
Do follow us on: Facebook | Instagram | Twitter
Related: Crypto aficionado Coffeezilla explains to Joe Rogan how Tom Brady 'pushed' people to invest in the FTX scam
Related: Chiefs HC Andy Reid provides a MAJOR update on Patrick Mahomes' ankle injury and his rehab during the off-season