The NFL is one of the most physical leagues in the world. Therefore, there are high chances of players getting injured through strong tackles. The QB position is one of the most endangered position on the field.
Although, the QBs have got extra protection from the league in terms of roughing the passer call, sometimes the officiators get it wrong. Last season's officiating was witness to this as there were many controversial calls that needed to be reviewed.
The LA Rams HC Sean McVay decided to file a petition to make roughing the passer call reviewable so that there aren't any unnecessary mistakes being made by the officiators. However, it didn't come to fruition as the league rejected the proposal.
It was highly speculated that the roughing the passer call won't get reviewable as the League's Competition Committee reviewed more than 80 examples of this call and only found 3 irregularities.
"I would say there wasn't, you know, I think, by large, people understand that if you go down the path of starting to review penalties and don't just look at our DPI experiment — one-year experiment — but penalties in general, there's a lot of issues that go into it," NFL Competition Committee chairman Rich McKay said.
The news was not taken well on social media and many started to cal out the league for being ruined and biased towards a certain position.
Read Further: 'Jail time confirmed?' Washington Commanders Owner Dan Snyder in hot water again as new investigation reveals multi-million dollar loan fraud and shady expenses
The league got brutally roasted on NFL Twitter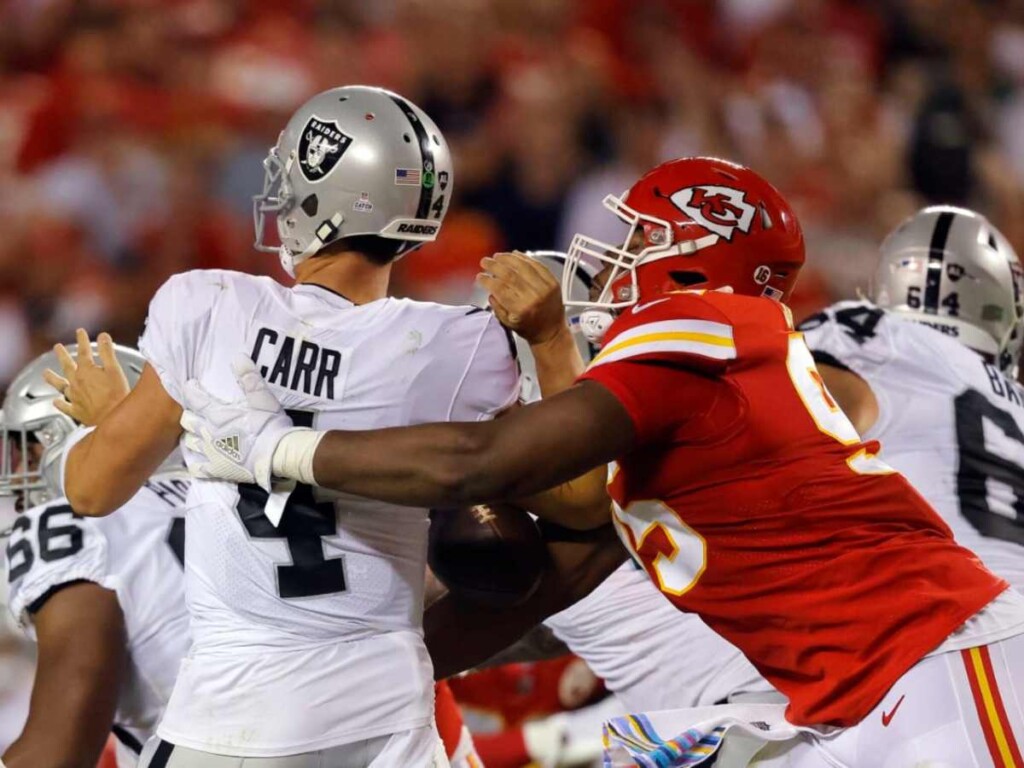 The NFL roughing the passer call was one of the most controversial penalties of last season. There was heavy outrage regarding the penalty as extra protection was given to the quarterbacks and it got increasingly difficult for the defenders to take them down.
However, the league came to a decision to not go ahead with the petition. The news was revealed by Ian Rapoport on his twitter and soon became viral.
People started to call out the league for being ruined. The NFL was brutally roasted on Twitter as many called out the league for it's biasness and for not making the game better. However, there were some who thought it as a good idea as the pass interference penalty is actually reviewable but has made things a lot complicated for everyone. Take a look at some of the reactions down below.
The NFL has been in increased scrutiny in recent times due to the unfavourable penalties that were awarded at the latter half of the season. Even the Super Bowl game between the Chiefs and the Eagles was highly controversial and had many calls that could have changed the course of the game.
Do follow us on: Facebook | Instagram | Twitter
Read Further: "I'm a complete tight end, baby!" Rob Gronkowski gives a witty reply to the ongoing GOAT TE debate between him and Travis Kelce
Read Further: "Try again and do better," Gisele Bündchen appears to send hidden message for ex-husband Tom Brady through CRYPTIC Instagram post