Tyreek Hill is currently one of the most talented wide receivers in the league. The Miami Dolphins pass catcher shocked a lot of people last season by having one of the best years of his career despite leaving Patrick Mahomes and joining a new team. And now, Hill claims he has plans to break the NFL's single-season receiving yards in the upcoming season while praising his QB Tua Tagovailoa.
According to profootbalnetwork.com, Tyreek Hill claims that he has all the tools around him to break the single-season receiving yards record by the Detroit Lions wide receiver Calvin Johnson. Hill thinks the 17 games season will be an advantage to him.
"Oh yeah, for sure [it's a realistic goal]," Hill said about registering 2000 receiving yards in the upcoming season. "I think the added [17th] game gives me quite the advantage, so yeah."
"I feel like I've got the right tools around me," Hill said. "I've got obviously the most accurate quarterback in the NFL. I've got one of the best head coaches in the NFL, and also my position coach is a monster. So, just having those three things and me just keeping the same mindset each and every day that I want to get better and I want to break the record, and I do want to break the record. So, I feel like this is one of those years that I can achieve it."
Tyreek Hill needs to average 117.6 receiving yards per game to register 2000 receiving yards. Last season, Hill had the best year of his career and averaged 100.6 yards per game. But in the second year with Tua Tagovailoa, Hill might have an advantage of better chemistry. If Hill can stay healthy, he certainly has an outside shot at reaching 2000 yards in the next season.
Related: Tom Brady shares a WORRYING image of shocking yellow skies due to the Canadian fires
Dolphins WR Tyreek Hill welcomes Lionel Messi to Miami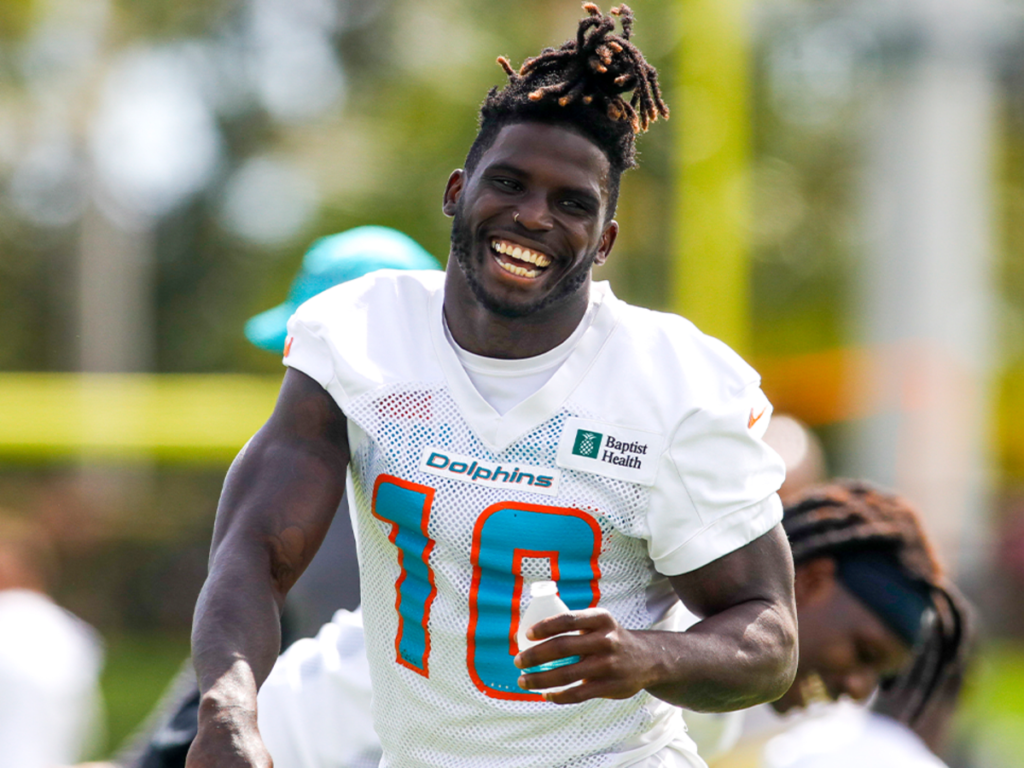 The Miami Dolphins star wide receiver Tyreek Hill sent a welcome message to the Argentinian soccer legend Lionel Messi following his move to Inter Miami a few days ago. The 7-time Ballon d'Or winner Messi confirmed that he will be joining the Major League Soccer franchise Inter Miami after leaving his former club Paris Saint-Germain. Messi was expected to return to his former club Barcelona or sign a huge $400 million deal to play soccer in Saudi Arabia, but Messi chose to sign with the Miami-based soccer club instead.
Amidst this situation, the 7-time Pro Bowl receiver Tyreek Hill posted a video on Twitter welcoming the world cup-winning soccer star Messi to Miami. Check out the video below.
Messi is expected to make his MLS debut in July or August according to reports. Miami sports fans are ecstatic to witness the greatest soccer player of all time live in action.
In case you missed it!
Do follow us on: Facebook | Instagram | Twitter