The Minnesota Vikings have finally released Dalvin Cook, and rumors are circulating that he might join the Miami Dolphins. But the question is, "Who is Dalvin Cook?
Dalvin Cook is a 27-year-old American football player who plays as a running back. Born on August 10, 1995, to parents James Cook Sr. and Varondria Burnett, Dalvin Cook attended Central High School in Miami. He stands around 5 feet 10 inches (1.79 m) tall and weighs around 95 kg (210 lbs).
He has other siblings: James Cook Jr. (just James Cook), DeAndre Burnett, Daneisha Cook, Demarcus Cook, Jameisha Cook, and Jamiya Cook. Besides his siblings, Davlin has a grandmother named Betty (James's mother).
You might recognize the name James Cook, as he plays for the Buffalo Bills. Aside from James and Dalvin, DeAndre, who is the only one to take his mother's last name, Burnett, is a former basketball professional. He played for the Leicester Riders in the British Basketball League in 2018.
Dalvin's younger brother Demarcus was charged with first-degree murder in August 2022.
For his amazing performances as a player, Dalvin Cook was ranked 31st in the top 100 NFL players list in 2022.
Explore Further: Ranking worst to best stadiums in NFL (2023)
Who are Dalvin Cook's parents?
Dalvin Cook's parents were both born in America. His father, James Cook Sr., was born in 1974. James exuded patience and a tireless work ethic. Dalvin was greatly influenced by his "daddy", following him everywhere. He passed away on December 29, 2020, aged 46, due to complications from diabetes.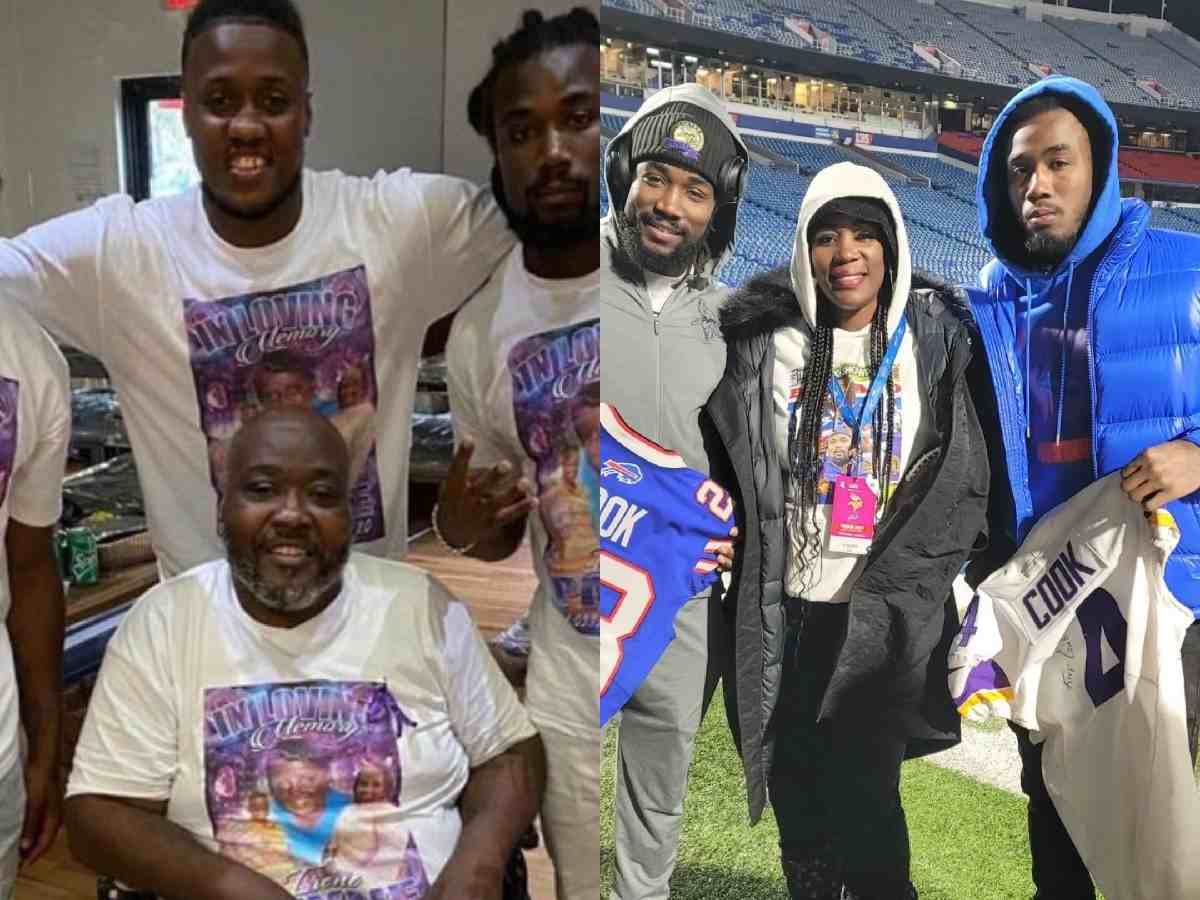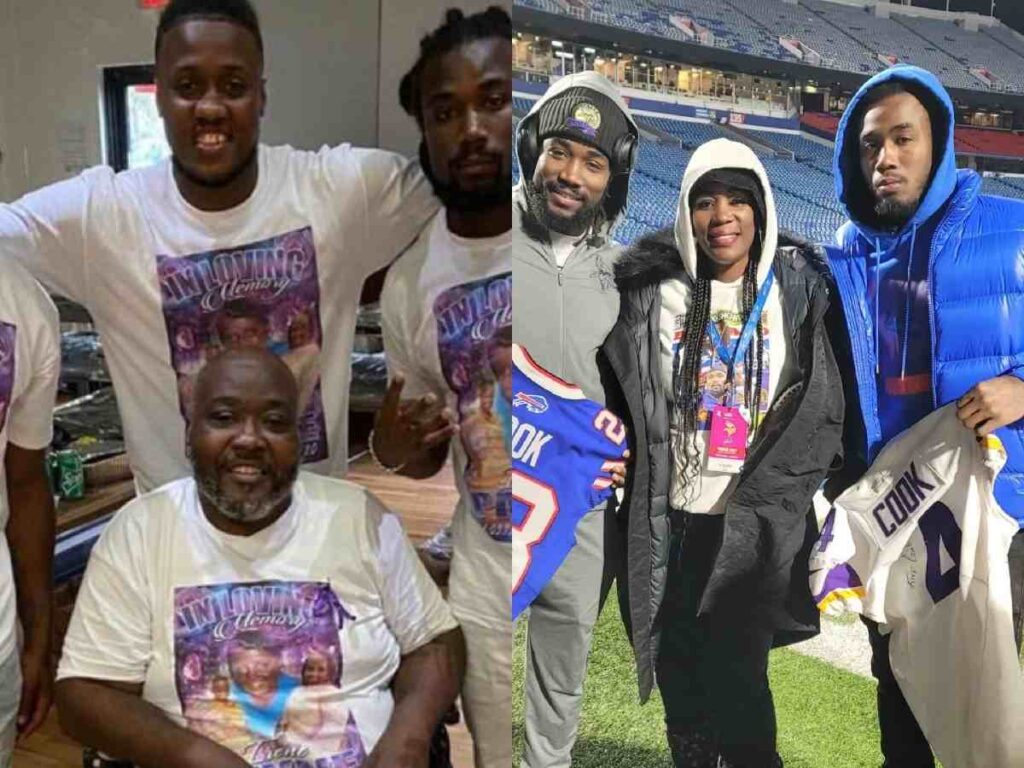 Davlin's mother, Varondria Burnett, was born on February 21, 1977. She is 46 years old. Her late husband and Varnodria tirelessly worked to bring up their children and even did community service.
Where do Dalvin Cook's parents live?
James lived with his mother, Betty Cook (Mrs. Betty), at their Miami home. Both James and Betty used to attend Dalvin's every home game at Florida State. They even traveled to see him play in the NFL. After James's death, Davlin moved his grandmother north to Miami Gardens in July 2021.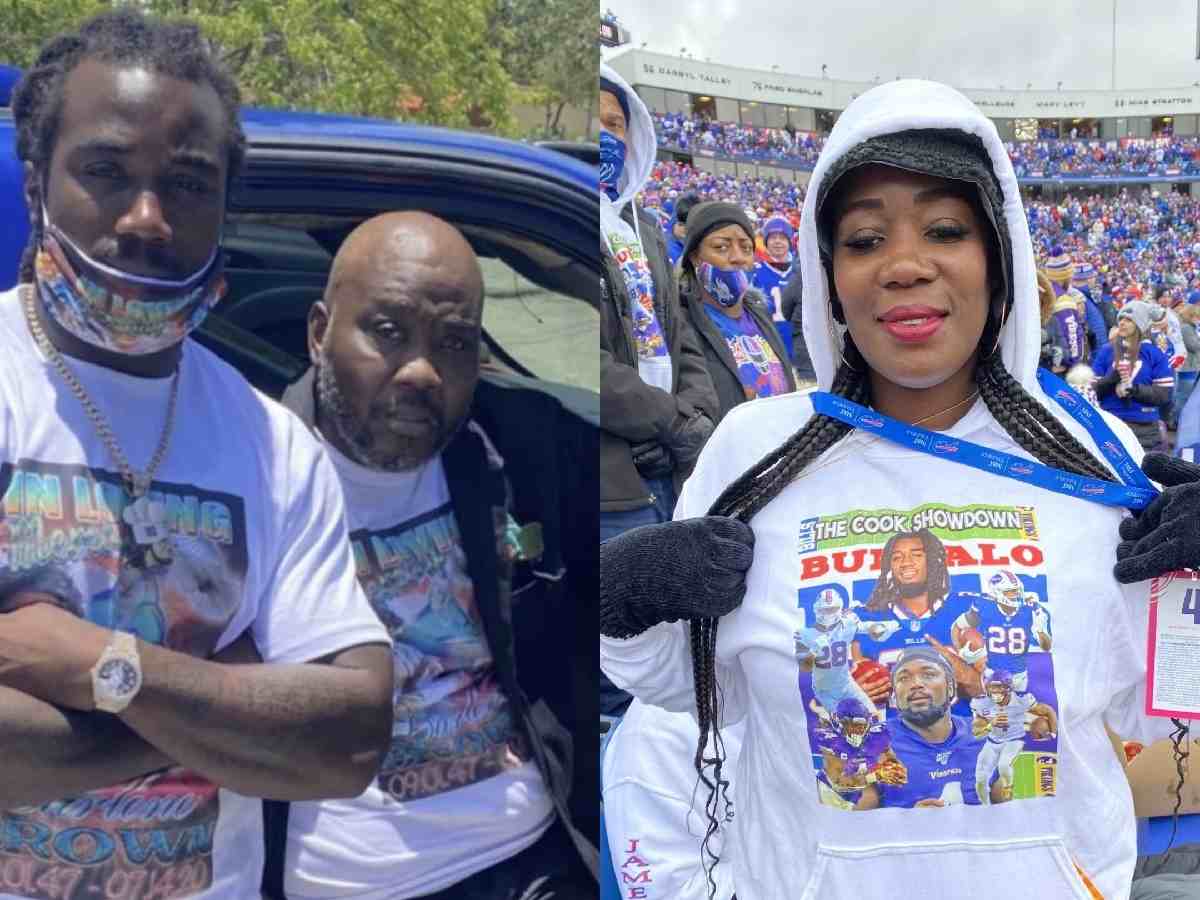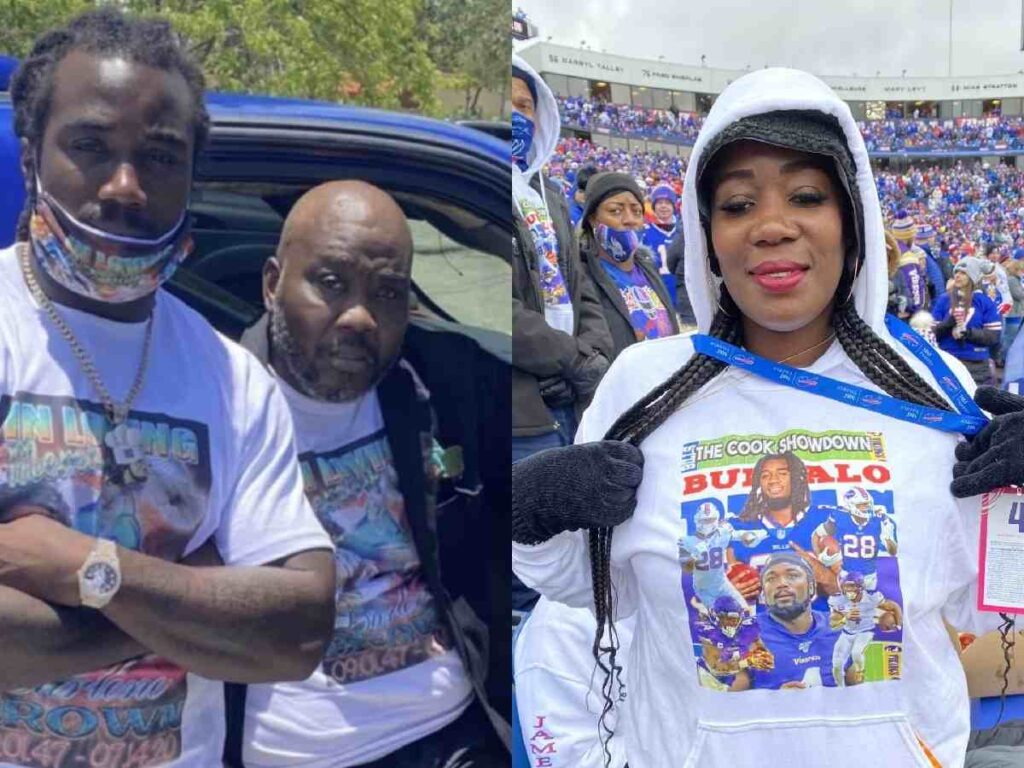 Varondria was raised in Miami. She was the youngest of four children in her family. Her siblings' names are Shallela Edwards, Cynthia Curry, and Yolanda Jones. She divorced James Cook and married Terence White on June 29, 2019.
What did Dalvin Cook's parents do for a living?
James owned a mobile car wash business, loved to go fishing, and was great in the kitchen. He could whip up anything, especially Dalvin's favorite Chinese fried rice. James exuded patience and a tireless work ethic. Dalvin was greatly influenced by his "daddy", following him everywhere.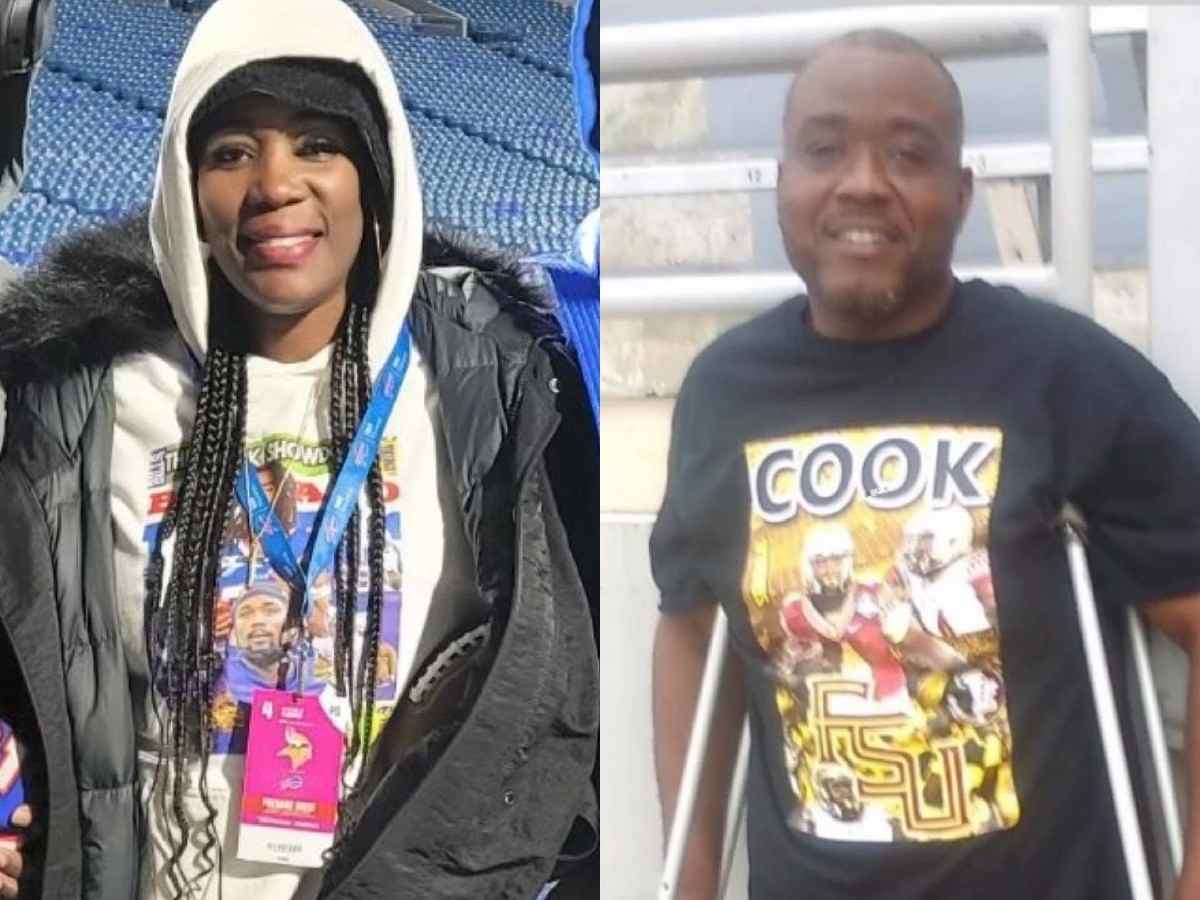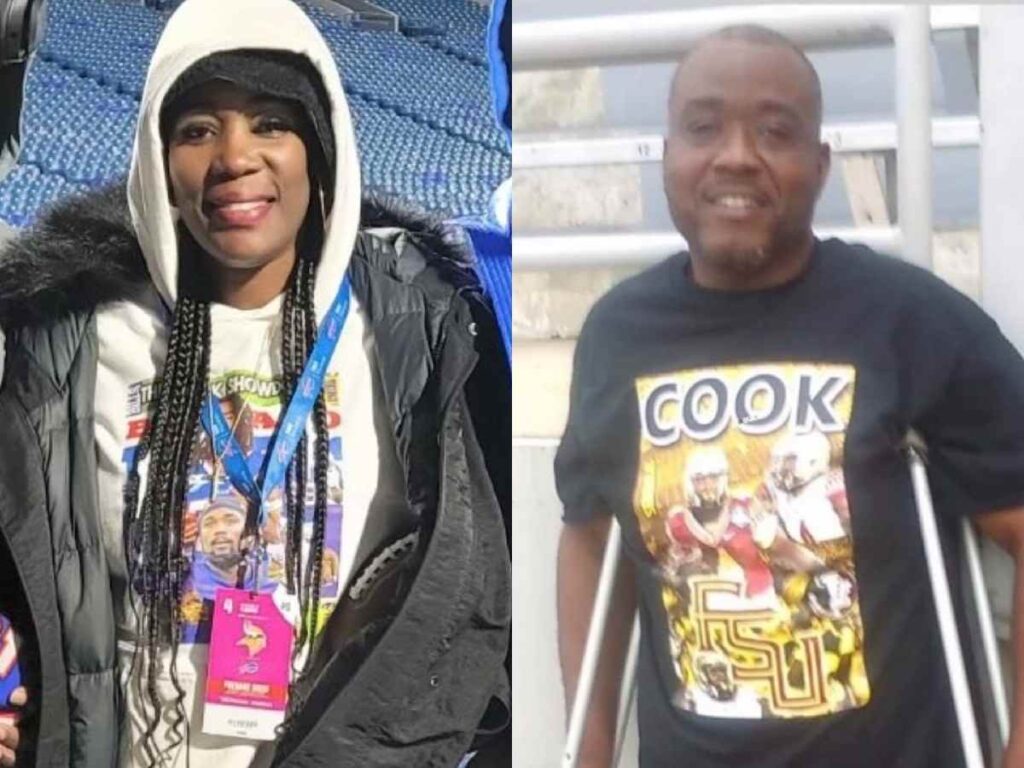 Varondria went to Miami Central High School. Later on, she enrolled at ATI Miami Health College. She later divorced James and married Terence White on June 29, 2019. She once attended a match between her two sons, Dalvin and James Jr., in November 2022, between the Vikings and the Bills. Varondria later revealed that it was very hard watching the two fight against each other.
What is the estimated net worth of Dalvin Cook's parents?
Although not much is known about how much the pair of James Cook and Varondria Burnett have saved up over the years, we can estimate how much Davlin himself has saved. The former Minnesota Vikings player's net worth is estimated at around $20 million for now. Cook signed a $63 million contract in 2020. He signed a 5 year, $63,000,000 contract, which included a signing bonus of $15,500,000. Average Salary of $12,600,000 and total guaranteed $28,125,000.
Do follow us on: Facebook | Instagram | Twitter
In case you missed it!