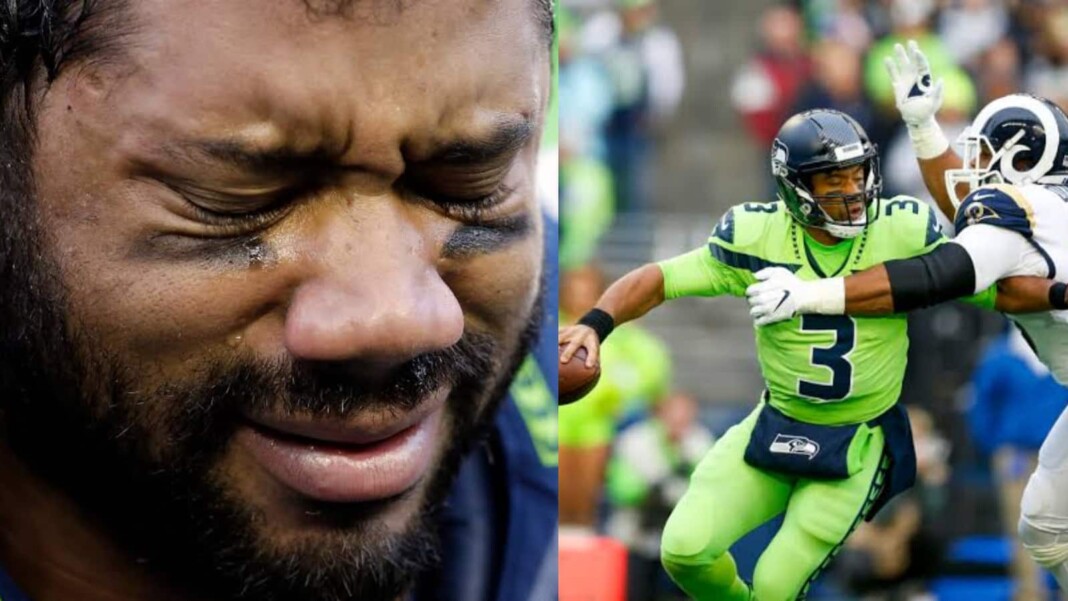 The Seattle Seahawks was traded a double whammy in their clash against the Los Angeles Rams, with the first being a drubbing at the hands of the Rams and the second being a freak injury to Russell Wilson's finger. The Seahawks managed to keep the first two quarters tilted in their favor even though by a slender thread with the first quarter ending in an impasse while the second saw the visitors taking a slender lead.
Things tipped in the third quarter with the Rams riding roughshod over the Seahawks and that one quarter of madness was more than enough to leave the visitors reeling in agony. Quarterback. Russell Wilson attempted to execute a perfect throw but in the process was slapped down by Rams defender Aaron Donald. Though it was unintentional, such was the force of the strike that it tragically smashed Wilson's digit. Geno Smith was the one who came on for Wilson with the quarterback writhing in agony.
This is what Pete Carroll had to say about Russell Wilson's Injury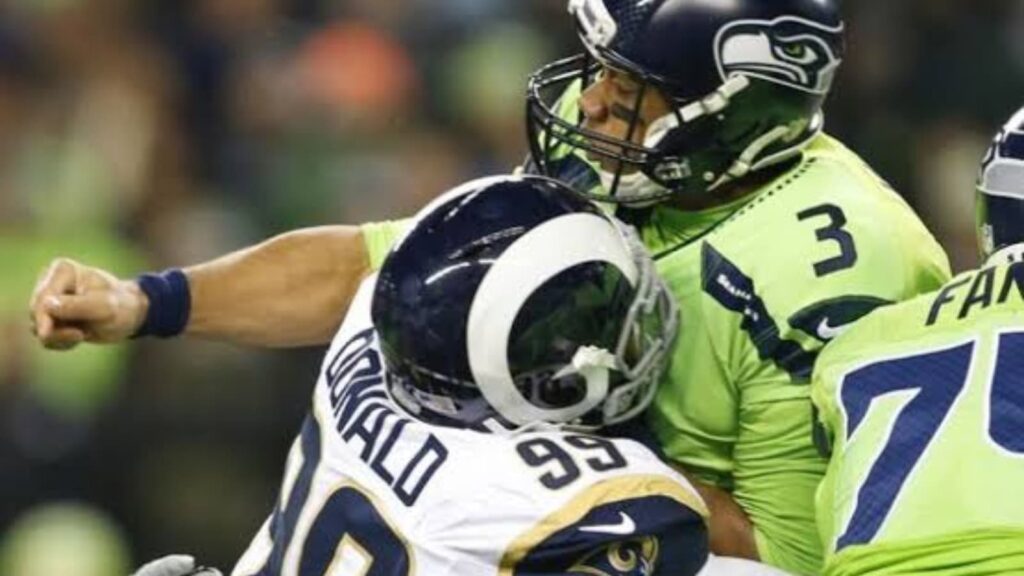 The Seahawks gaffer, Pete Carroll opened up about Wilson's injury as he said that the latter is dealing with a badly sprained finger. However, giving a slightly more positive update on Wilson, Carroll also quoted that Wilson is an all-time healer, alluding to his resilience and speedy recoveries that have so far not witnessed him missing a single start to a game in the last decade. However, going by the latest update of Carroll, Wilson is still not in shape to hold the football.
In fact, to make matters a bit more alarming for the supporters, Wilson was also not there in the post-match press conference which is another disparate event of his life given the fact that his team was tending to his nasty injury. The Seahawks will have ten days to themselves to set things right as their next clash is on the 18th and will be against the Pittsburgh Steelers, who themselves are grappling with a loss of form. Geno Smith seemed decent for the Seahawks but the difference between Wilson and Smith is way too gaping to be plugged in a span of ten days.
Also read: NFL Played Host To A Glimpse Of Squid Games As Buffalo…
Also read: Jon Gruden refuses to blame Bad weather for bizzare loss