Antonio Brown has made the headlines yet again in the world of NFL, continuing his knack of getting into controversies through acts which only he can pull off. The Tampa Bay Buccaneers wide receiver stormed off the pitch during their encounter against the New York Jets, but not before removing all of his gear, shirt and distributing it to the crowd present at the stadium.
This act did not go down well with followers of the game, and he has come in the firing line from many following his outburst on the pitch. Bucs head coach, Bruce Arians has already made it clear that he would not be featuring for them anymore in the future.
Antonio Brown's career with the Bucs has come to an end after his recent outburst on the pitch
Leading NFL analyst, Shannon Sharpe also did not mince his words while speaking on Antonio Brown's shenanigans, which he has continued throughout his esteemed career now.
On his show, Undisputed Sharpe blasted the Bucs wide receiver for his dramatic outburst on the pitch, not only this single occasion but for all of the things he has done throughout.
"It was just a matter of time. The fake vaccine, you saw it in Pittsburgh, Oakland, New England and now in Tampa. The only thing different about this is we got to see it publicly," said Shannon Sharpe on the troubled Bucs player.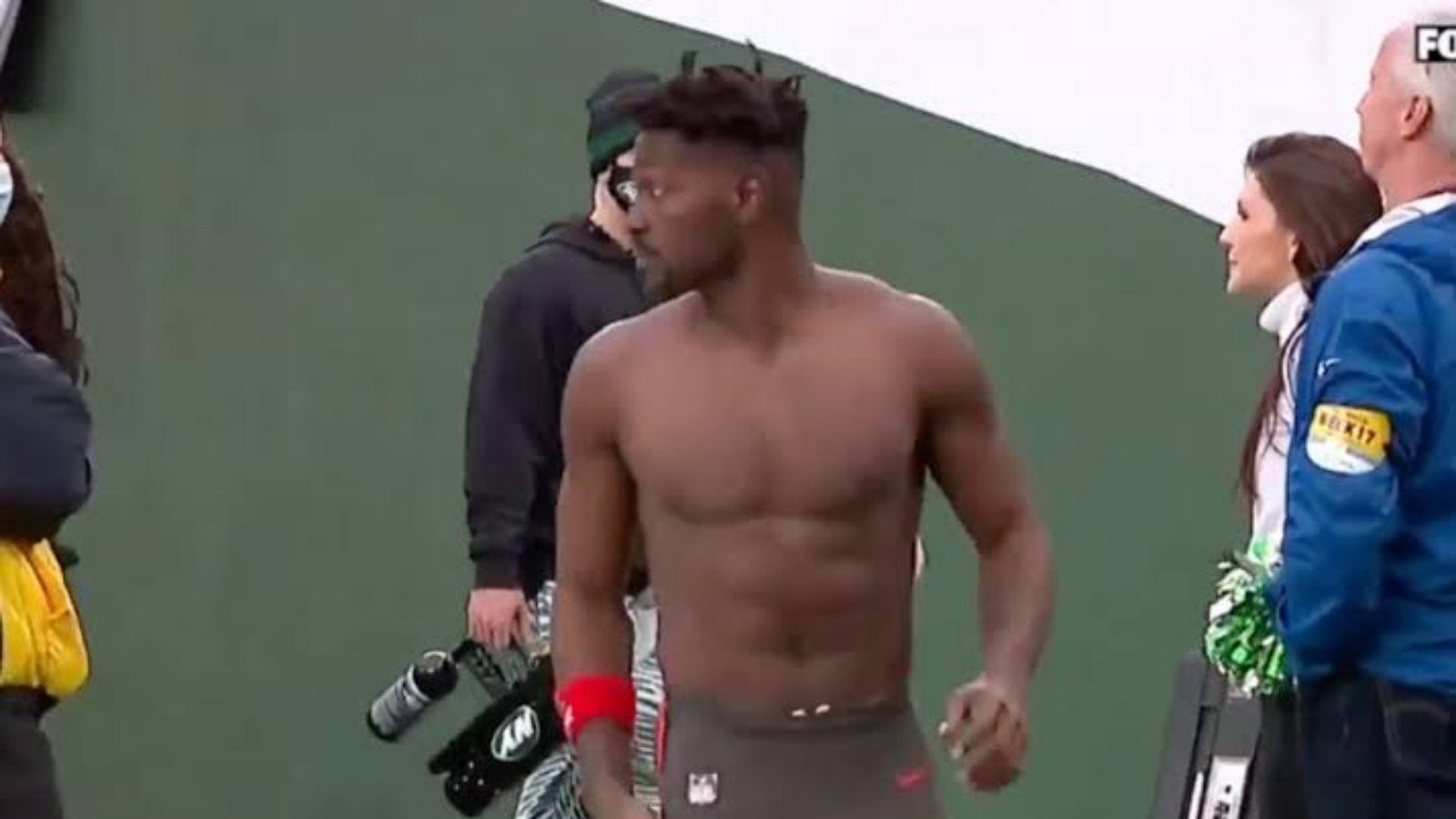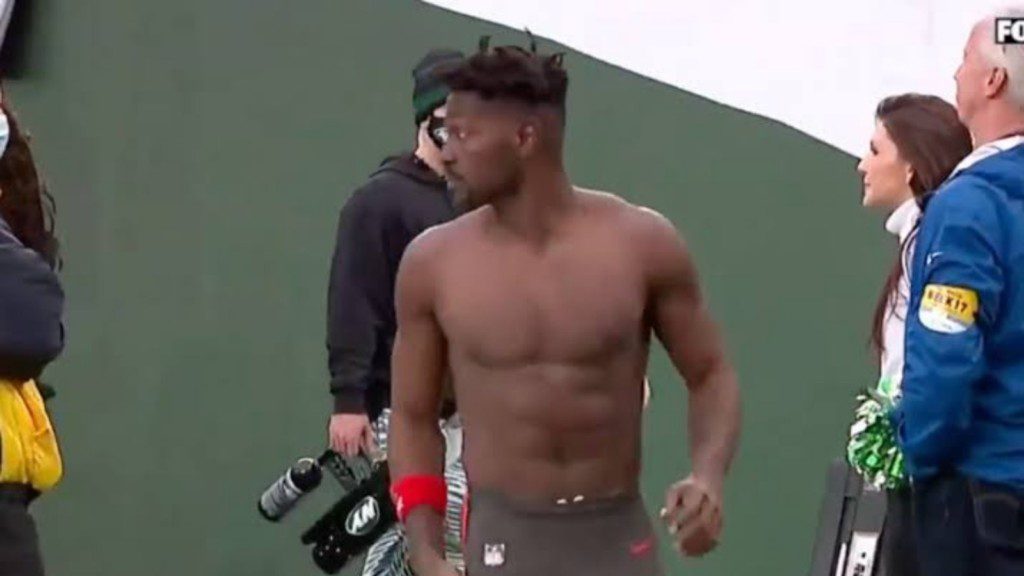 "Him not coming to practice, missing meetings, going to a cryo chamber and getting frostbite… The only difference these have with this- we got an opportunity to see it. There's something about that camera, Skip… We saw AB basically pull his pants out and show his you know what to the world."
"Throw his pants, throw his gloves, throw everything peace out to the crowd, and guess what even to this day people are making excuses for him."
Also Read: "Herbert with a rocket throw": Justin Herbert creates new franchise record with 35th touchdown pass