Ben Roethlisberger is an absolute legend in the world of the NFL. The superstar quarterback featured for the Pittsburgh Steelers for a little less than two decades and guided them to several wins. Ben led the team from the front and motivated the boys to target perfection.
This time around, the Steelers weren't really at their best, however, luck was in their favor as they somehow managed to make the playoffs. After they lost in the Wild Card playoff game against the Chiefs, it was evident that Big Ben is going to retire from the game which is exactly what he did.
"Ben put his body on the line for Steelers": Shannon Sharpe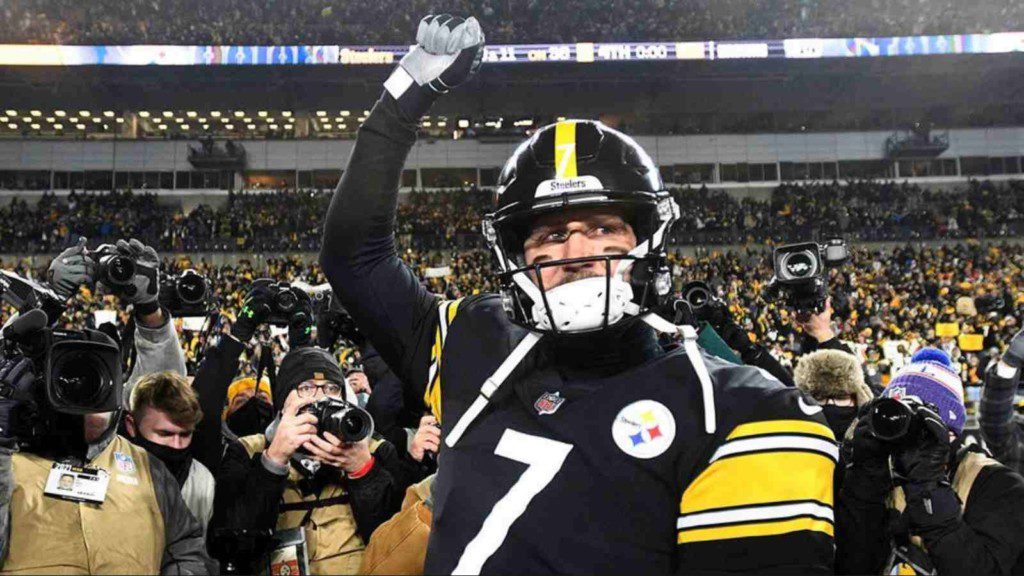 Ben recently announced his retirement from the game and tributes started pouring in. Talking about the veteran QB, Shannon Sharpe made a few interesting points on The Undisputed. "He's a borderline Top 10 QB but has won 2 Super Bowls," Shannon claimed.
"Ben put his body on the line and that's what he was known for, he was always going to make a play no matter what it took. He was special," Shannon furter claimed, adding that Ben never had a losing season and has double the amount of wins compared to losses.
Shannon also claimed that apart from what he did on the field, people will judge him for how he was off the field. "However, on the field, Ben was something special, there is no way around that," Shannon further stated.
Also read : Watch: Antonio Brown takes off after taking his shirt in a bizzare incident against Jets in 3rd quarter .