For the first time in the last 10 days since his departure from Las Vegas Raiders, former coach, Jon Gruden opened up about what unfolded surrounding him. He was axed from the coaching position after controversial emails sent by him were leaked out to the public by New York Times. Though the emails which were sent by Gruden was a staggering decade back, yet the fact that it reeked of homophobia and racism infuriated a lot of people around the world.
According to an experienced reporter, Andrea Kremer, Gruden has opened up to a sports producer from HBO's Real Sports with Bryant Gumbel. In the latest edition of the Real Sports Podcast, Kremer spoke in detail about how the HBO producer got in touch with Gruden and managed to elicit the most surprising things from the erstwhile Raiders preceptor.
This is what Andrea Kremer had to say about Jon Gruden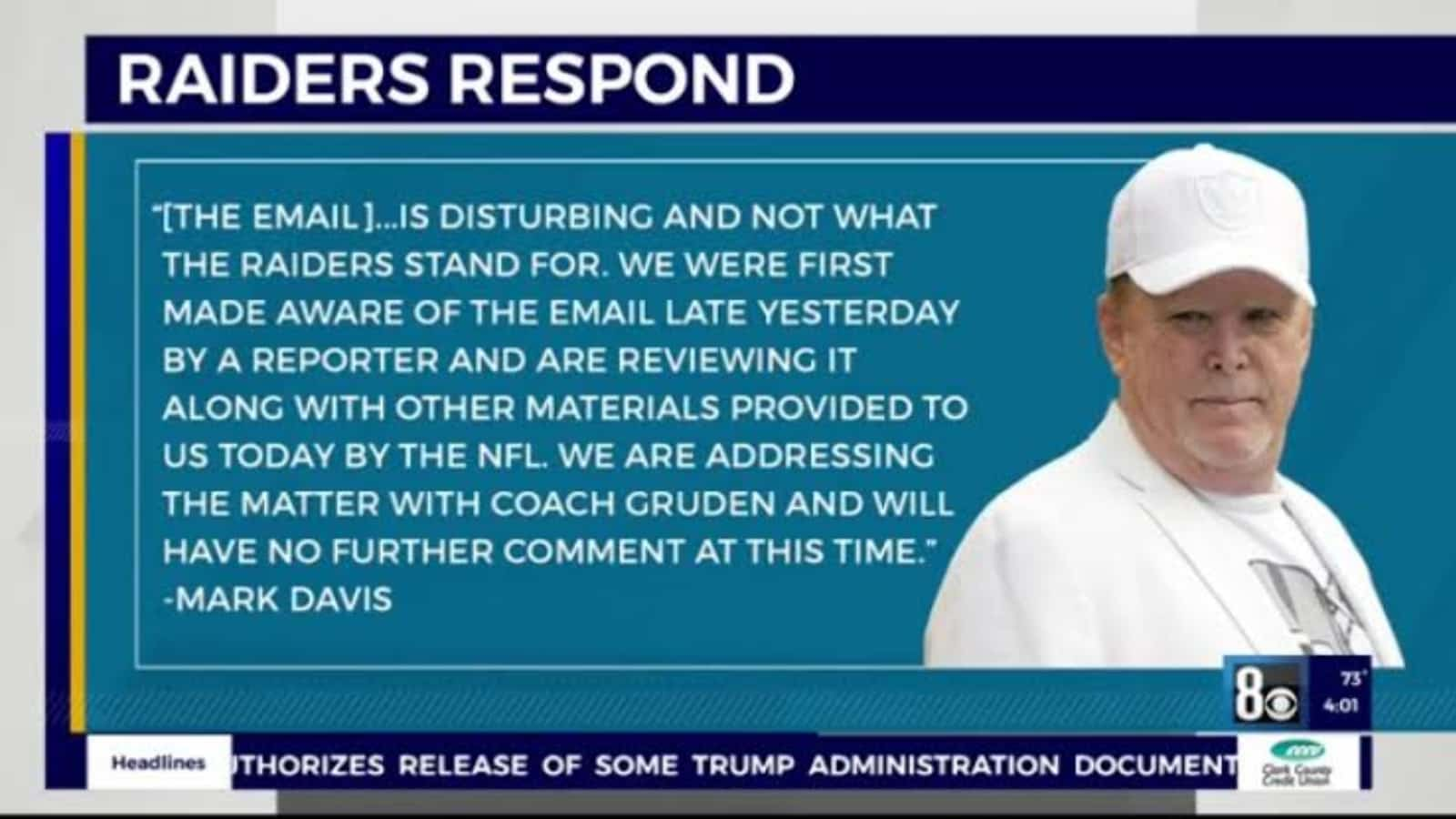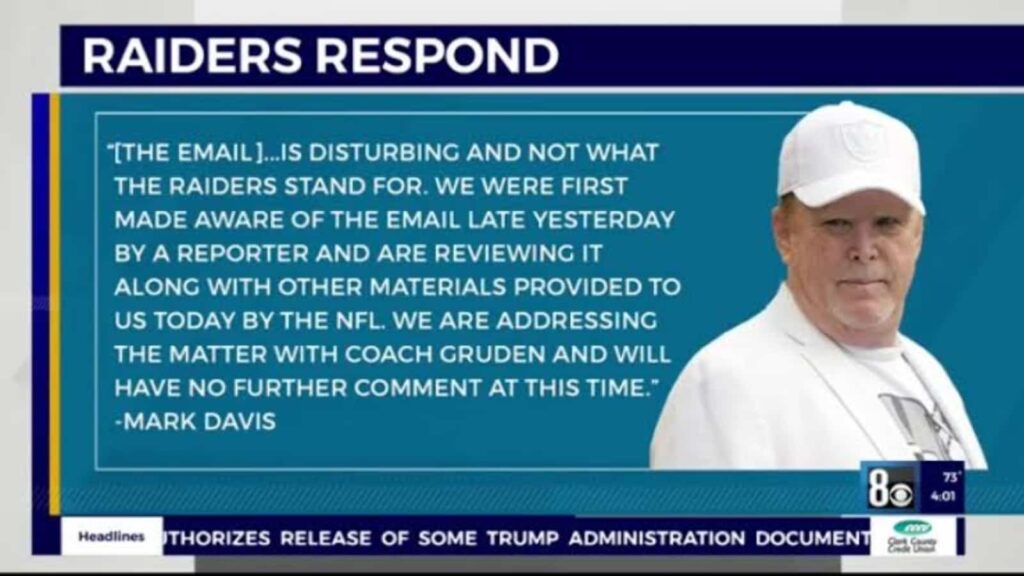 Kremer said via Pro Football Talk, "Maggie Burbank, who produced the story that we just did on Mark Davis, she actually called Gruden and he picked up the phone, much to I think her surprise. And he's still in Las Vegas. . . . He says he's letting the dust settle. He said, 'People who know me know what I stand for 58 years. I have a resume of 58 years.' He said, 'The truth will come out.' It's certainly cryptic."
Gruden stepped down from the coaching position after emails that had a wave of racist and misogynistic slurs were unveiled for the public to grab. Now, this is a very cryptic message from Gruden as it is still unsure which truth is he referring to. Of course, this has been a gruesome fact that emails that were sent by him were definitely not challenged by him.
This have the hidden truth which states that there are many more members of the NFL top brass who may be involved in this entire scandal. The fact that Roger Goodell has refused to divulge the entire set of emails which actually allude to the fact that a lot more juice is hidden beneath the surface which may have a couple of pointers slightly heading towards their way.
Also read: Pat McAfee Discusses The Most Ridiculous NFL Rule That Has To…