Los Angeles Rams offensive lineman Andrew Whitworth was the talk of the victory parade for the Rams' Superbowl LVI win. Andrew Whitworth wore a shirt featuring an image of a shirtless Cooper Kupp!
According to reports it has been found that the image of Cooper Kupp is from his high school playing days. The victory parade took place on an open-top bus at Exposition Park.
Andrew Whitworth got the t-shirt from a fan at the victory parade
However, the interesting factor here is that the t-shirt was brought by Andrew Whitworth in the first place. In fact, he got it from a fan at the parade who threw it at him.
"This shirt right here is a little young Cooper Kupp," said Whitworth. "Somebody threw it to me on the parade. I had to put it on."
It has now been revealed that this mysterious fan is called John Wolfe. Wolfe is a student at the Columbia Business School and made the t-shirt. He owns a company called Shirtfaced which makes such custom made shirts.
"I threw literally the last shirt I had on the fourth try and it landed near him on the roof of the vehicle and he picked it up," said Wolfe.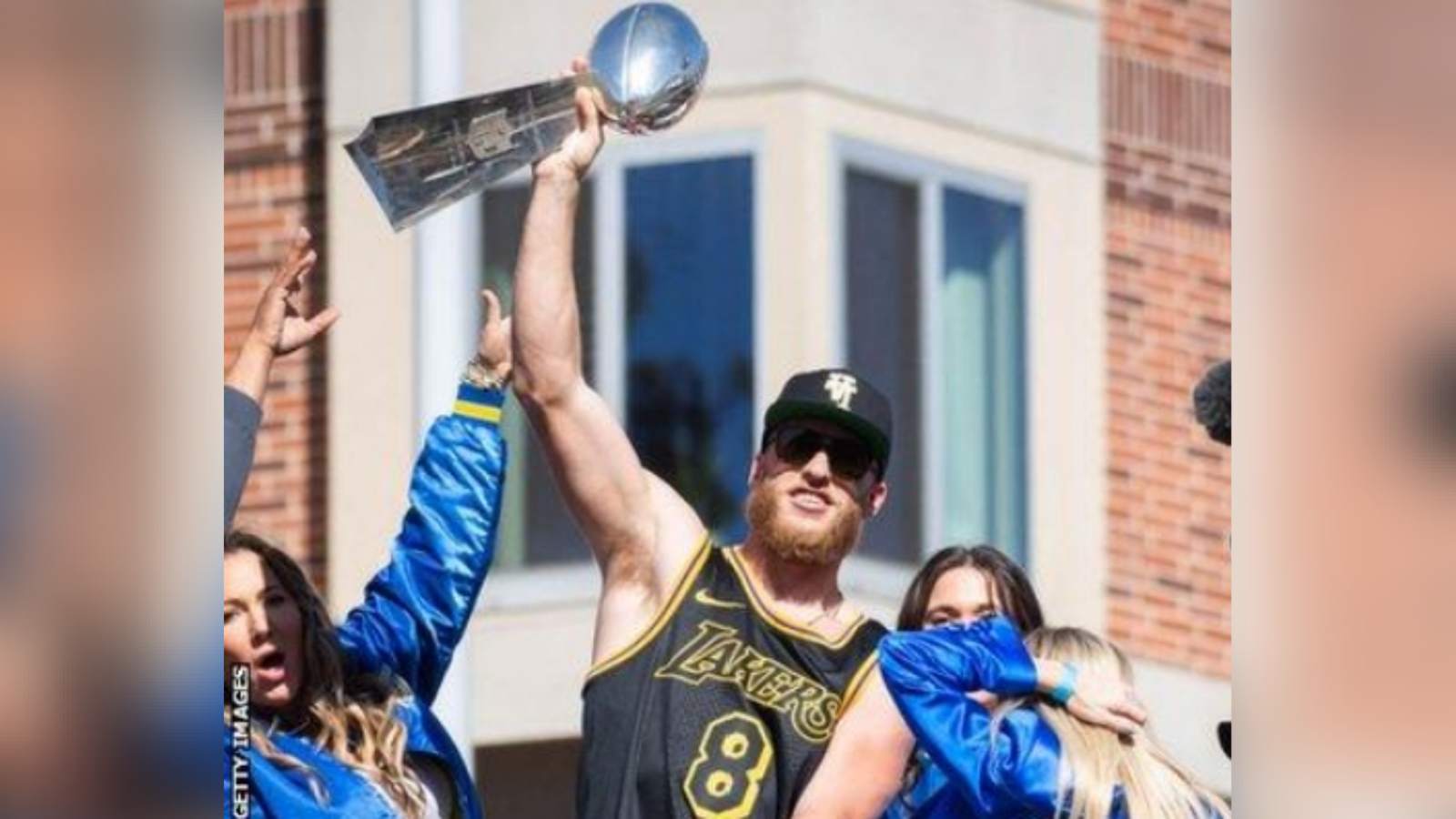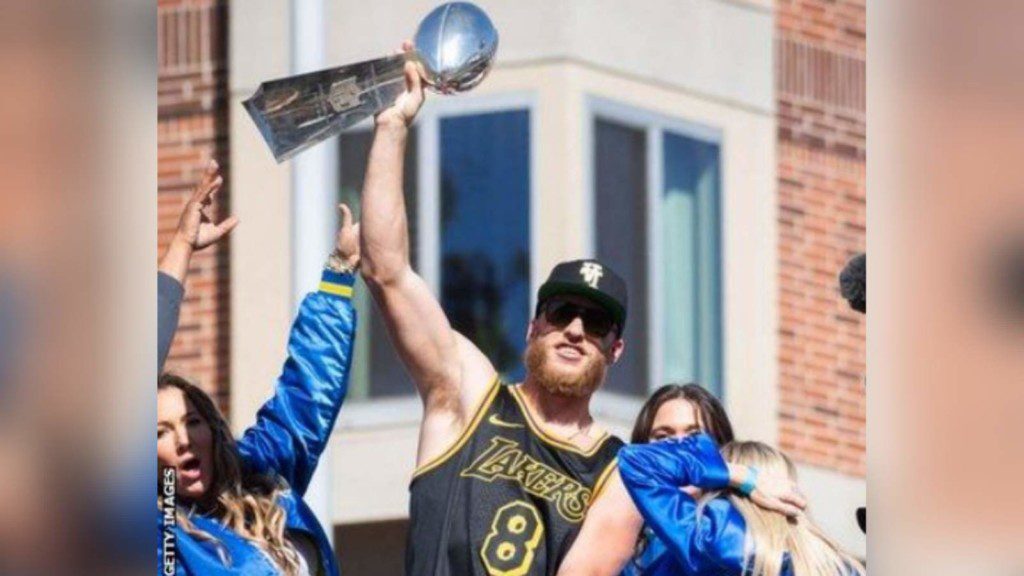 "Near that final right-hand turn at the end of the parade, Whitworth saw me and called for a shirt," Wolfe said. "I was down to four shirts left. I threw three shirts one after another but they all came up short and ended up on the ground.
"(The) crowd was getting too big, so I wasn't as close to the street. I threw literally the last shirt I had on the fourth try and it landed near him on the roof of the vehicle and he picked it up."
Also Read: "Instant Impact," Roberto Firmino and Mohamed Salah's goals give Liverpool a massive 2-0 cushion against Inter Milan