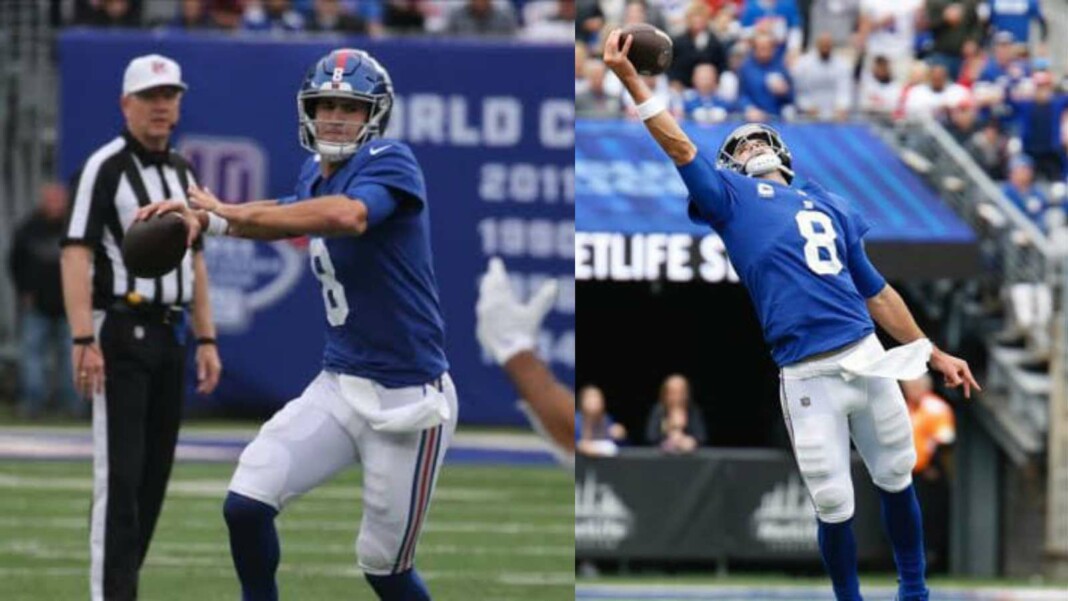 In a tale of two low-lying teams in the current edition of the NFL, the New York Giants dished out an impeccable showdown against the Carolina Panthers to wring out a 25-3 victory on Monday. Going by the antiquity of the rivalry between these two teams, the Panthers had one added victory over the Giants but when they took the gridiron on Monday, they were outrun, outmuscled and outclassed by a vintage New York Giants.
With the game having its own set of highs and lows, if there was one blazing moment that stood out conveniently setting aside the others, it was an electrifying one-handed catch from Daniel Jones that rekindled the déjà vu of another insane take by Odell Beckham Jr in 2018. It wasn't an easy catch to be completed but Jones plucked it out of mid-air and landed on his arms to complete the catch.
A quick glance at the insane take by Daniel Beckham Jr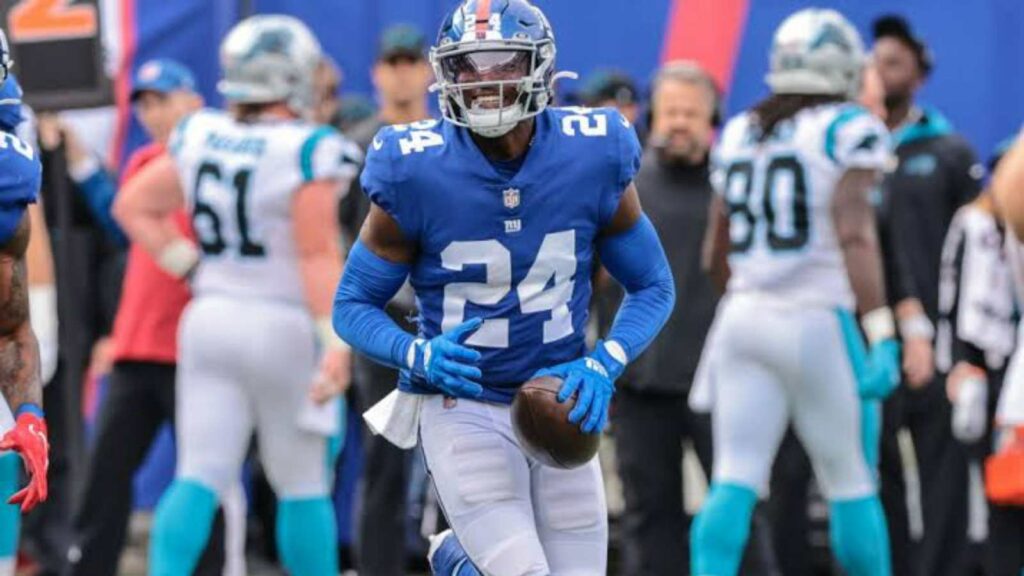 A game that continued with its usual lackluster momentum until the third quarter as the scoreline read 5-3 until then, suddenly sprang back to life as Giants' offensive coordinator, Jason Garrett conjured some magical verve to stoke his players into an invincible showdown. Jones caught the snap on 1st and 10 well inside the opponent's 50-yard line and fed Devontae Booker on a counter-attack. Booker managed to throw the ball to WR Dante Pettis.
Pettis shuffled back across the field and threw the ball to a high-flying Daniel Jones and the latter completed the catch with a theatrical flourish, immediately invoking awe-inspiring reactions and contrasts to the master of one-handed catches in NFL, Odell Beckham Jr. In fact, by the time he completed the catch and stood up, the reactions from the Carolina Panthers sideline was something to witness.
Also read: Watch: One Of The Most Ridiculous Finishes In Utah State Aggies
Also read: Watch: One Of The Most Ridiculous Finishes In Utah State Aggies