The Las Vegas Raiders fans would have been elated to see their team running riot against the Broncos in a more or less lopsided encounter. The first three quarters of the game were dominated by the Raiders while the final quarter gave out some silverlining for the Broncos but it wasn't really enough for them to make something out of it.
This victory for the Raiders propelled them to the second position of the AFC West standings with four victories and two defeats which are identical statistics to that of the table-toppers in the AFC West, Los Angeles Chargers. Derek Carr dished out an impeccable masterclass to run rings around the Broncos rearguard and was perfectly supported by his teammates to secure the 34-24 victory.
The story of Las Vegas Raiders' herculean streak against the Denver Broncos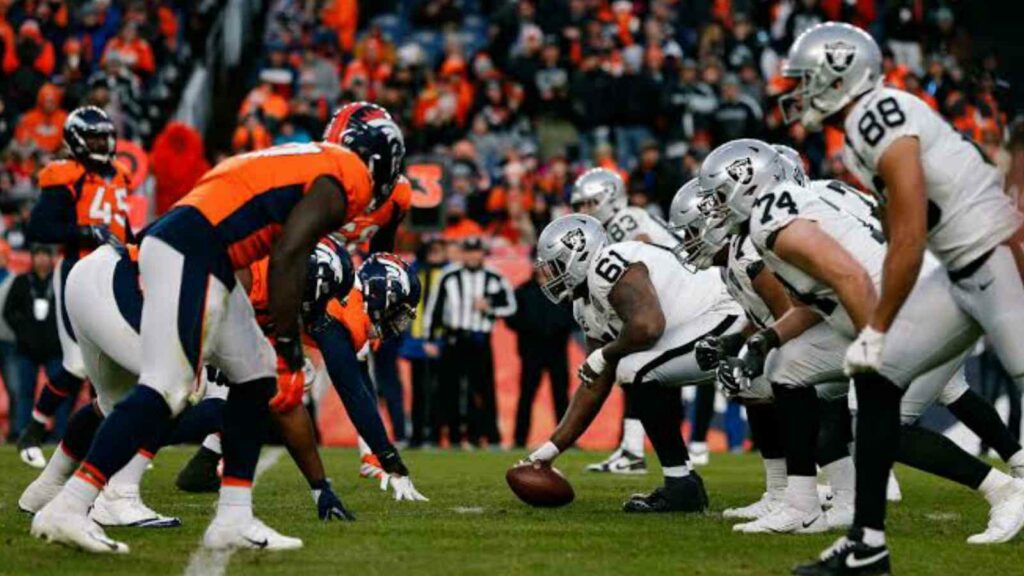 More importantly, the Raiders also managed to extend their winning streak against the Broncos as they now made it 3 victories in a row against the Orange Crush. Ever since the rechristening of the team back to Los Angeles Raiders in 2020, they have not tasted defeat against the Broncos. The Raiders emerged victorious against the Orange Crush on January 3rd, 2021 in a closely contested encounter.
Brandon McManus opened the scoring for the Broncos while Daniel Carlson restored parity. Troy Fumagalli extended the lead of the Orange Crush to a staggering 10 that was once again nullified by Darren Waller's searing run. The momentum kept on changing hands as both the teams simply refused to bow down. In the dying embers of the game, a 1-yard rush from Josh Jacobs sealed a scintillating victory over the Broncos.
In the preceding year, on 15th November, the Raiders advanced without any ado at all as they inflicted a 37-12 scoreline in their favour. Despite under the banner of Oakland Raiders, the team had the results tip-toe in both directions but as Las Vegas Raiders, the streak goes far deeper than this 3-match winning run. In 1994, when the team was known as the Las Vegas Raiders, they managed to secure six consecutive victories with scores of 24-0, 23-20, 33-30, 42-24, 48-16 and 23-13.
The Denver Broncos last won against 'Las Vegas' Raiders on 6th September 1992 where the scoreline read 17-13 in their favour. In between, they definitely had their shares of glory against the mighty Oakland Raiders but when it comes to Las Vegas Raiders, the current streak reads 9-0 in favour of the latter. Twitter was exhilarated to witness the Las Vegas Raiders sailing smoothly despite losing their head coach to a scandal.
Also read: Lamar Jackson Breaks Yet Another Record As The Ravens Win Comfortably…