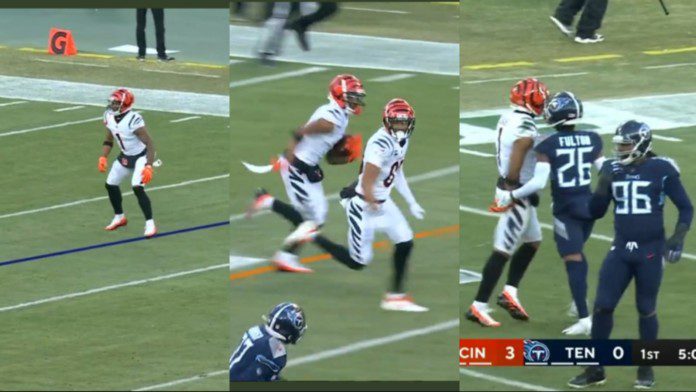 Ja'Marr Chase didn't take long to make his presence felt in the Bengals' divisional-round matchup against the Titans. With an AFC championship berth at stake, Chase is going to have to make big times plays as he has done all season long.
Postseason nerves were settled last week against the Raiders as Chase brought in 9 catches for 116 yards to help the Bengals win their first playoff game in 31 years. Coming into this game it's expected that he'll provide more fireworks as he's the focal point of the offense and early on in the game, Chase is delivering.
Related: "Their offense is more explosive"- Michael Robinson gives the Cincinnati Bengals an edge against the Titans
Ja'Marr Chase explodes for 57 yards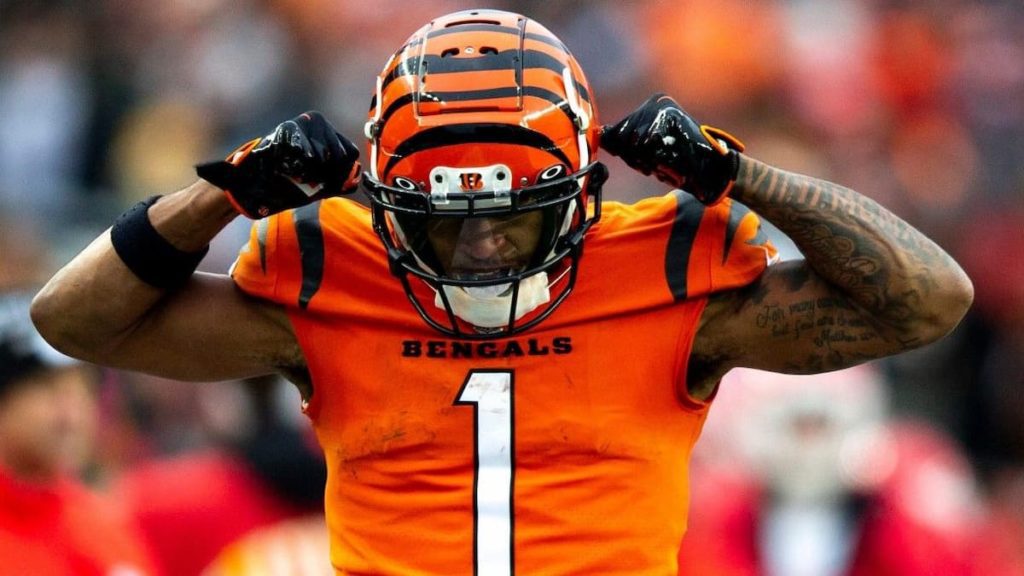 In the play, the rookie did what he does best, to make something out of nothing with that electrifying speed. On what was a slightly errant pass from Joe Burrow, the misplacement actually helped Chase out as he had to move towards the inside to make the catch and from there it was breaking an arm tackle and turning on the jets and getting the yards.
The drive ended in a field goal which feels a bit underwhelming but if it's a sign of what's to come, Bengals fans won't mind one bit. As this game goes on if Chase keeps having a step on defenders and makes the most of his catches, the Bengals could very well see themselves in the AFC championship.
Also read: "You're no better than the Jaguars or Jets": Troy Aikman thrashes the Cowboys after disappointing loss to the 49ers