The Cowboys quarterback Dak Prescott is a notable figure in the league. He was selected by the Dallas Cowboys in the 2016 NFL draft, turning starting QB in the same season itself for the franchise. Dak Prescott for his brilliant on-field games received a tender in 2020 with a franchise tag that was worth $31.4 million.
Over the years, he has played brilliantly for the team, which has earned him a huge four-year contract worth $160 million in 2021. Prescott has been a deserving candidate for the honor of the prestigious Pro Bowl twice, from 2016 to 2018.
The NFL quarterback has shown incredible performances on the field, with some ups and downs that go along the journey. However, his off-field has been worth giving notice of. The Cowboys QB is currently dating the LSU swimmer Jadyn Jannasch, according to the reports of Page Six.
They gathered the data after a few speculations, but it's still unclear when they both started seeing each other. Before this news shot to fame, Prescott was already been in the light with Natalie Buffet. The duo were together for two years and had a merry time, as per Buffet's posts on Instagram.
The QB's profile doesn't even show any trace of them ever together, but Natalie has not yet deleted all the memories created by them.
Talking about Jannasch, who is 20, and Prescott, 29, they met via the mutual contact of her father Jeff Jannasch. Jeff runs a mortgage company in Texas that partnered with the Cowboys, hence meeting Prescott. Jannasch's father posted a pic of him and QB together in 2021 stating they are best friends.
The beautiful swimmer and the talented QB are yet to confirm their relationship with the public.
Explore further: "He will do a GOD AWFUL job," Stephen A. Smith launches scathing attack on Jets' hiring of Nathaniel Hackett as new OC
Who is Jadyn Jannasch?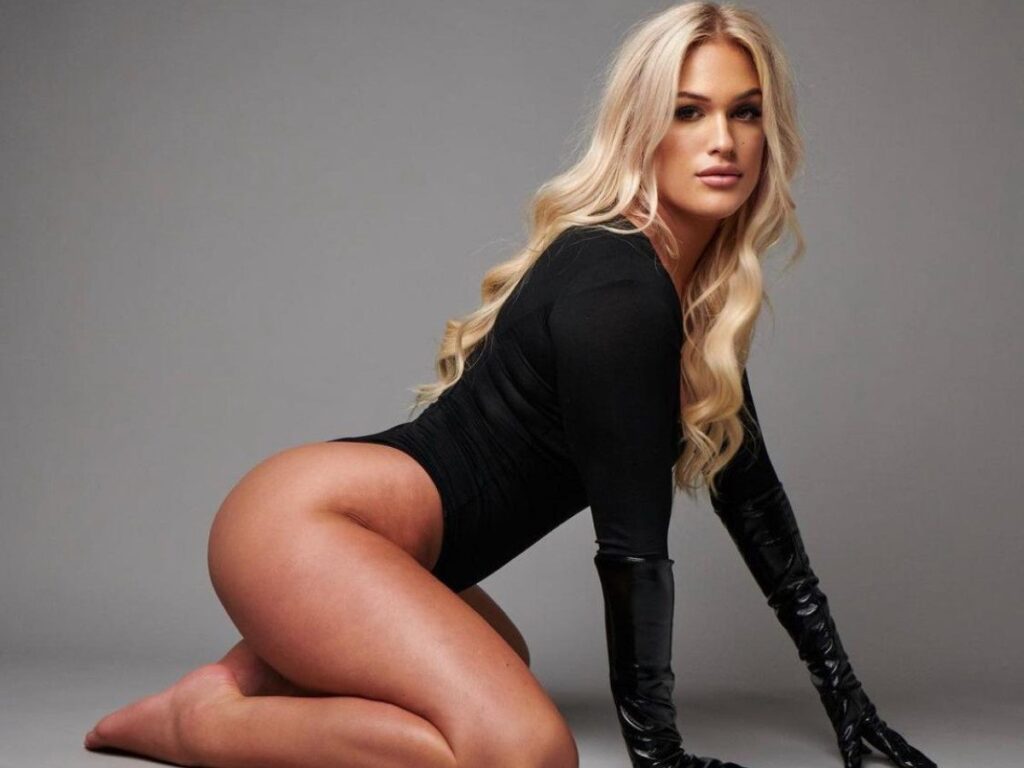 Jadyn Jannasch is a 5'8 swimmer and is in her junior season at LSU. She is academically sound and is doing her major in mass communication. She is soon to turn 21 in April and has a long way ahead in her career.
The gorgeous swimmer specializes in breaststroke and chose LSU for its fantastic coaching setup and the environment that the University provides. Jannasch always wanted to be in this University for a reason, to be a swimmer on her brother's team.
Before her University years glided in, she displayed her best abilities for Frisco High School and grabbed the spot on the First Team state for 4 consecutive years and took the title of Junior National Qualifier thrice.
The talented lady debuted her 2023 LSU swim Portraits on her Instagram, which looked ravishing as her skills. She was also seen attending a few of Prescott's games with her girlfriends cheering for the player.
Jannasch holds her own identity as a swimmer and is even followed by famed LSU gymnast Olivia Dunne that shows her popularity off the pool.
How Prescott and Jannasch are going to keep it under the shadow is unknown. The confirmation of Prescott and Jannacsh's relationship is still awaited by the media. It's largely been speculated that Jadyn is Prescott's rebound after his breakup with Natalie Buffet.
Explore further: "Real King sh*t"- NFL Twitter pays respect to Steve Wilks on being overlooked for Carolina Panthers' HC role amidst Frank Reich's appointment
Explore further: "Crazy they caught me," Chiefs TE Travis Kelce breaks silence on viral clip of wiping spit on Patrick Mahomes' jersey