Every star-struck follower has eyes and ears on the player's personal life. Here we will be talking about Lamar Jackson's dating life, but before that, let's jump to the player's small history in American football, being a quarterback where it all began.
Lamar Jackson is a highly appreciated name in the world of football. He began dreaming early in his life of being an NFL star when he attended public school and played football. His background was not financially stable and was brought up by a single mother in Florida.
Life wasn't easy for him and his dreams were getting bigger, with his proficiency in football increasing at every budding age. He continued playing football in high school and realized his dual-threat ability which could let him run and throw the ball equally.
A 3-star recruit by ESPN, 247 sports, and a 4-star by rivals.com was offered both positions by 5 power schools keeping in mind the talent he was blessed with and was also listed under the top 20 dual-threat QBs, later he committed to attend the University of Louisville. He started his major in communication and earned a degree in hand at the end of the year.
He was drafted by the Baltimore Ravens as the 32nd overall pick in 2018. The rookie QB led the team to many wins, gaining the spotlight. He marked his debut with the Cincinnati Bengals by leading the Ravens franchise to a victory.
In the 2019 season, Lamar Jackson was voted as the MVP, 2nd after Tom Brady to be chosen unanimously, and one of the four African-Americans to win the MVP award. Many more coming seasons provided him the honor of awards like 2 times Pro Bowls, first-team All-Pro, and NFL's most valuable player (2019).
Also Read: Ohio State Football fans shout "We want Urban Meyer" after back-to-back losses under HC Ryan Day
Who is Lamar Jackson's girlfriend, Jaime Taylor?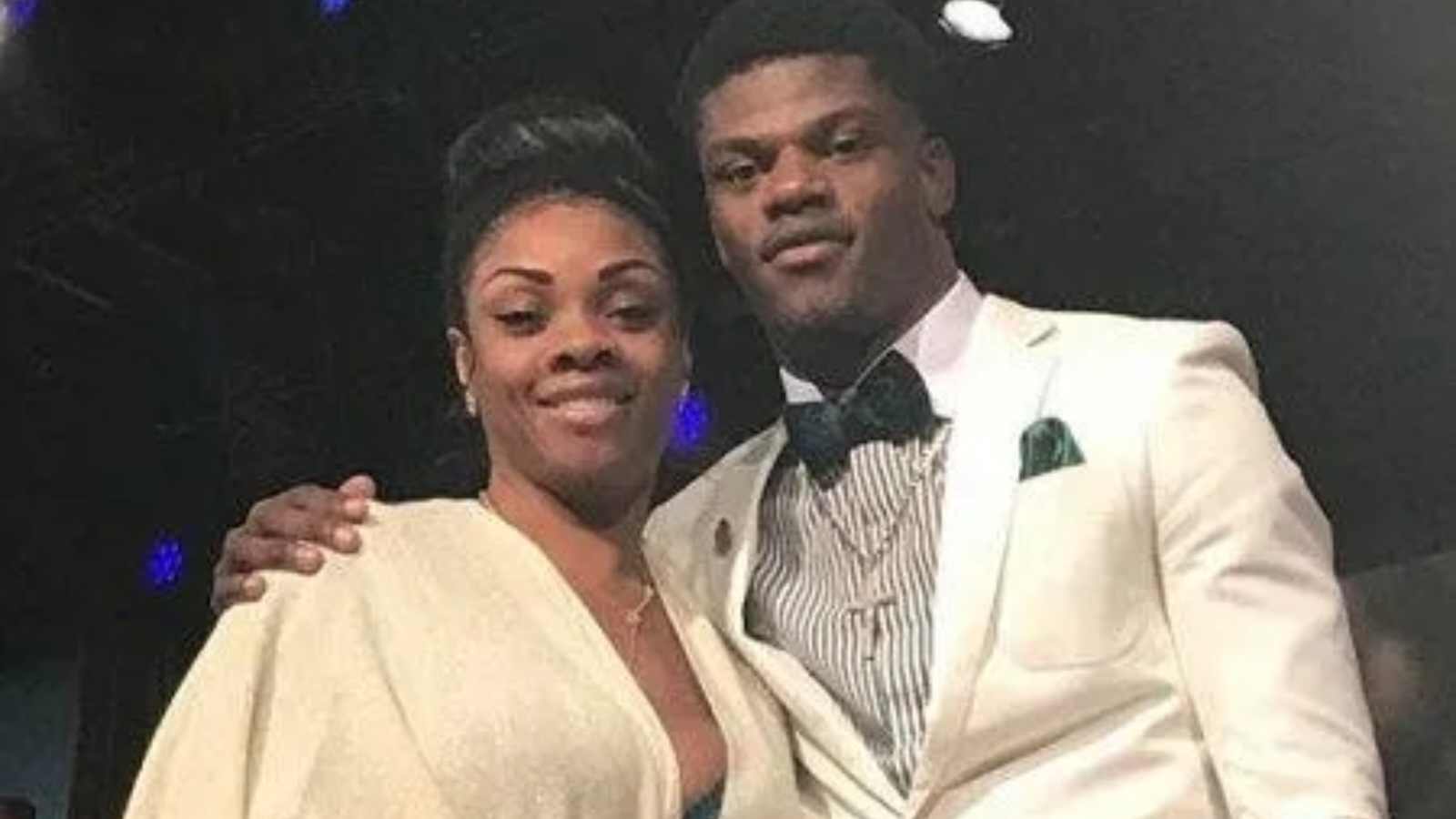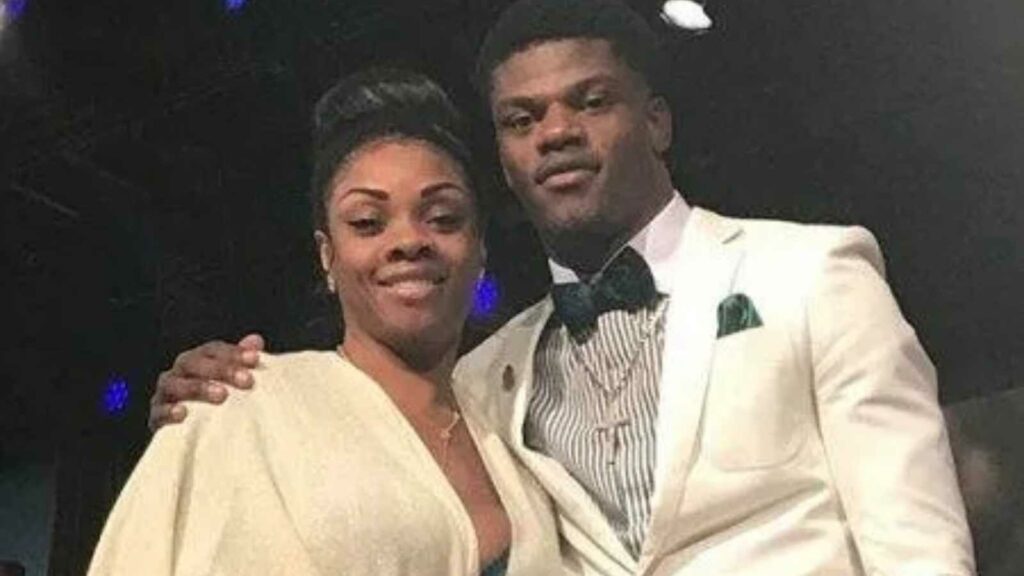 The star player is currently dating his long-time love, the very beautiful Jaime Taylor. The couple first met at the University of Louisville and are said to be together since then. From 2017 till now, the couple has shown a strong bond that will be intact for the future as well. There are no reports on if the duo is married or when they will be hitched; however, they share a baby, Milan who is a year old.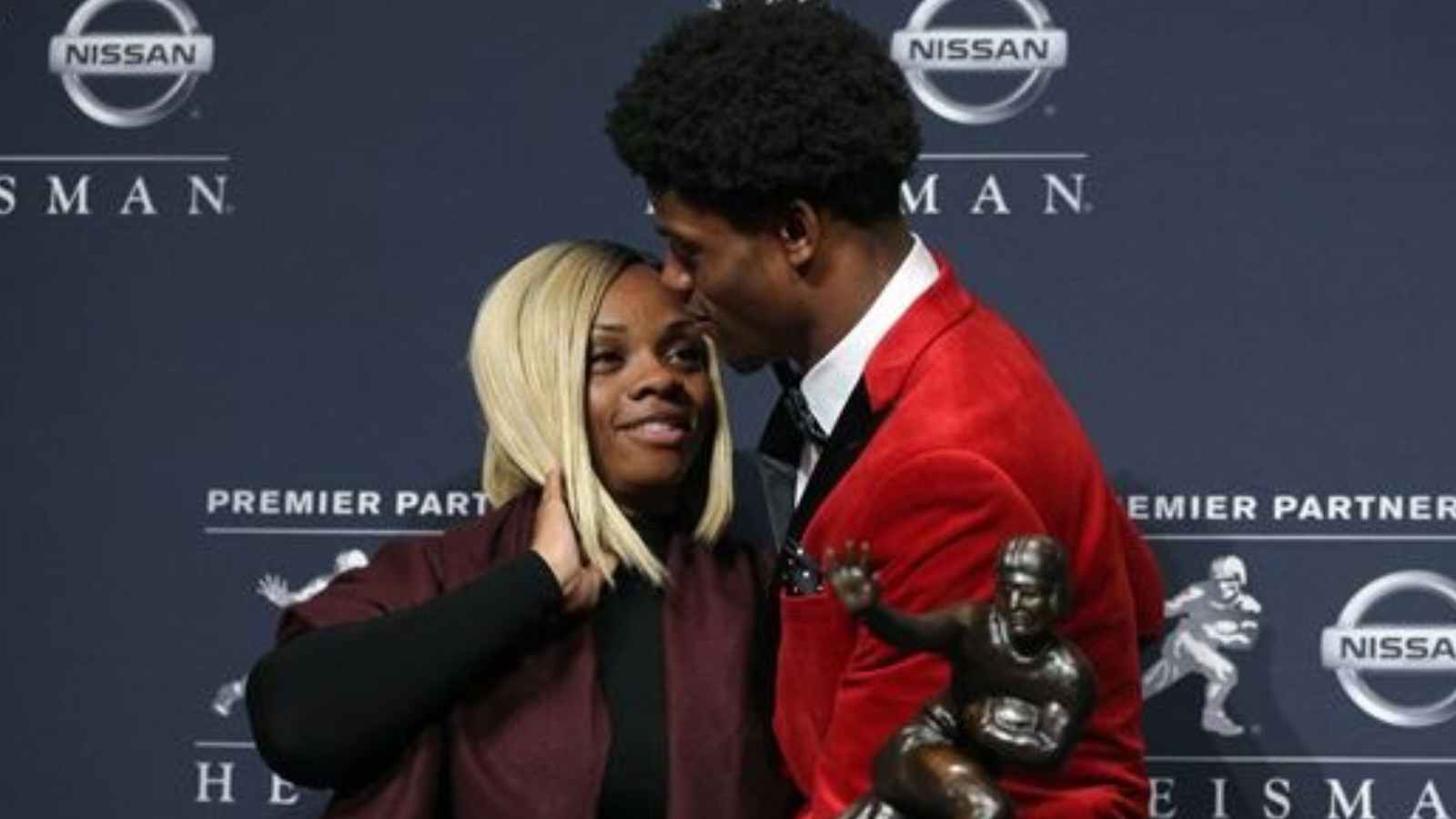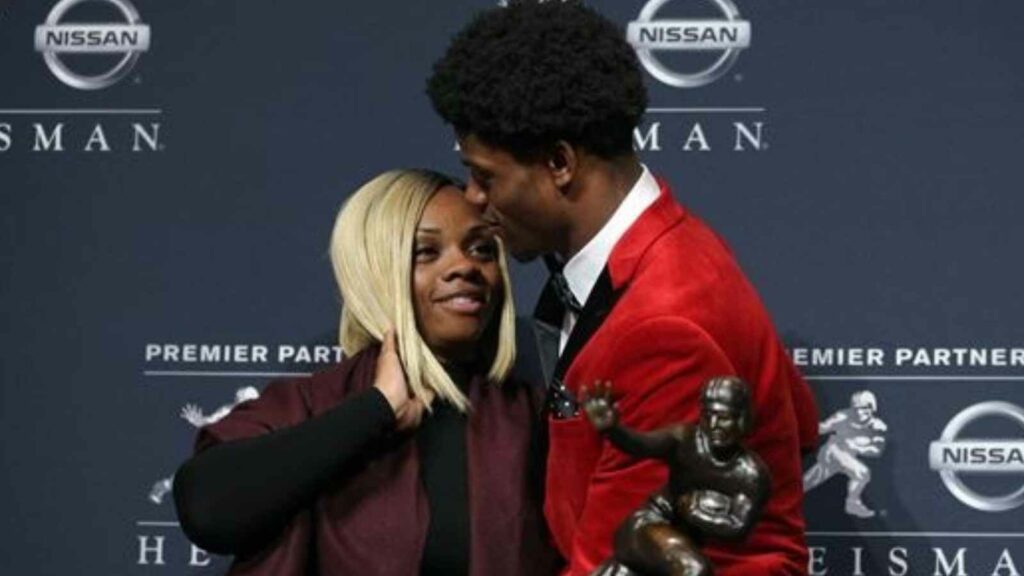 Taylor and Jackson are reportedly staying together and are jointly raising baby Milan with all the love and care. In one interview back in 2019, Taylor appreciated all the love the couple has for each other and how Jackson has never let any criticism get to her mind. Taylor has not shown any presence on social media and likes to stay private about her personal life, keeping her baby away from the lights and camera.
Do follow us on: Facebook | Instagram | Twitter
Also Read: Deshaun Watson completes his 11-game suspension over sexual assault claims and is expected to start for the Browns against the Texans
Also Read: "Do the best we can," Rams CB Jalen Ramsey has a stern message for Rams teammates after being listed as underdogs against the Chiefs