Boston Bruins alternate captain Brad Marchand is quite well known for his antics in National Hockey League. He even ranked at the top of players who others think of as pests or don't want to play against. Though this is not a great accolade to have attached to your name, Marchand sure doesn't have any problem with it.
Except for Boston, Marchand is widely hated by NHL fans yet his on-ice antics manage to intrigue the fan base all the same. In the Bruins' recent game against the Carolina Hurricanes, a scrum broke out in the middle of the game, which wasn't exactly an issue.
It wasn't an issue until Marchand went ahead and slapped a linesman accidentally when the officials were trying to separate the two hot-headed players. Though he is well known for licking and kissing NHL players, this was even a first for him. 
Related: Matty Beniers out of 2023 NHL All-Star Game with "garbage" injury as Chandler Stephenson steps up much to fans displease
Brad Marchand slaps linesman, this time no licking or kissing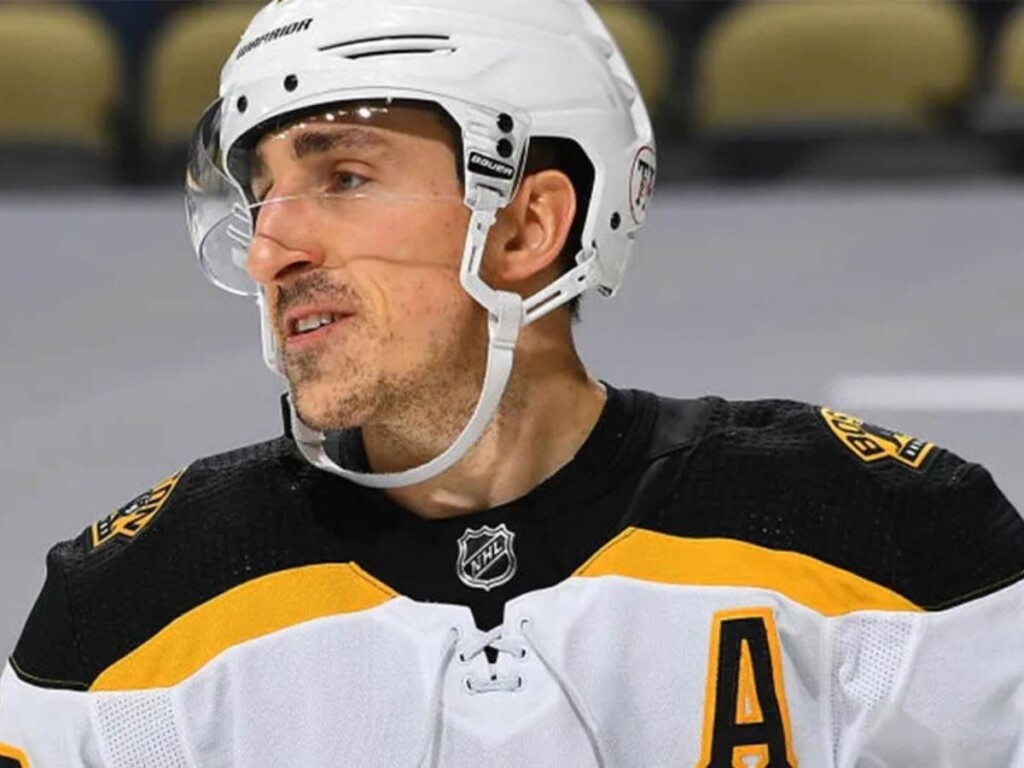 Brad Marchand almost carries all his NHL fines and suspensions as his medals on ice, but Monday's game against the Hurricanes painted yet another unique picture. While some said it's nice not to have Marchand near your face, and just a glove instead.
Slapping the linesman was purely an accident, but this event called forth the famous 2018 incident when the Bruins forward licked forward player Leo Komarov. The video of that incident went viral as fans both hated yet found it funny. 
Unfortunately, it was only funny for the fans and not for the league. According to ESPN and Sportsnet, the league sent him a notice to stop his crazy antics on the ice, "After Game 1 of the Toronto-Boston series, the Bruins got a, 'We'd prefer if you could tell Brad Marchand to stop licking people' phone call from the NHL".
Though the player denied the warning at that time, it was later revealed that the league indeed sent him a call. Furthermore, during the postgame interview, he was asked why he licked Leo to which he replied, 'he seems to want to cuddle'.
So far in 2023, it seems his craziness has been in control a bit, but his new habit of slapping a linesman is a fresh one, and the fans are loving it. Even former NHLer Patrick Eaves once fell victim to his kissing scheme. Although it's funny, Marchand has his way of getting under the skin of his opponents.
In case you missed:
"Little bit in shock" – Bo Horvat traded by Canucks, joins Islanders in race for 2023 Stanley Cup Playoff spot
Sidney Crosby SNATCHES 15th place in NHL All-Time points list passing Blackhawks legend Stan Mikita