Following Matty Beniers' injury to the head, the forward is forced to back out in the last minute from the golden week of the 2023 All-Star Game. He will be replaced by Vegas Golden Knights Chandler Stephenson with no players from Kraken will be representing the team this year.
According to NHL Commissioner Gary Bettman, each of the 32 teams in the league will send out 1 representative from their roster for the special week. Unfortunately, this doesn't seem to be the case in the current scenario. Hockey agent Allan Walsh taking the opportunity didn't shy away from snubbing Gary on social media.
Allan noted, "Gary's NHL: Let's have an All-Star Game with a tradition of 1 player from each team participating in the Game. Let's have an expansion team in Seattle. Let's leave Seattle and their incredible fan base with no players going to the All-Star Game."
Reports stated that Kraken GM Ron Francis said that the league named one player to represent the team, but due to unfortunate timing, it wasn't possible. The player wanted to focus on recuperation and all the other players have already made vacation plans with family.
Related: "Little bit in shock" – Bo Horvat traded by Canucks, joins Islanders in race for 2023 Stanley Cup Playoff spot
Matty Beniers misses out on All-Star week dampens early celebration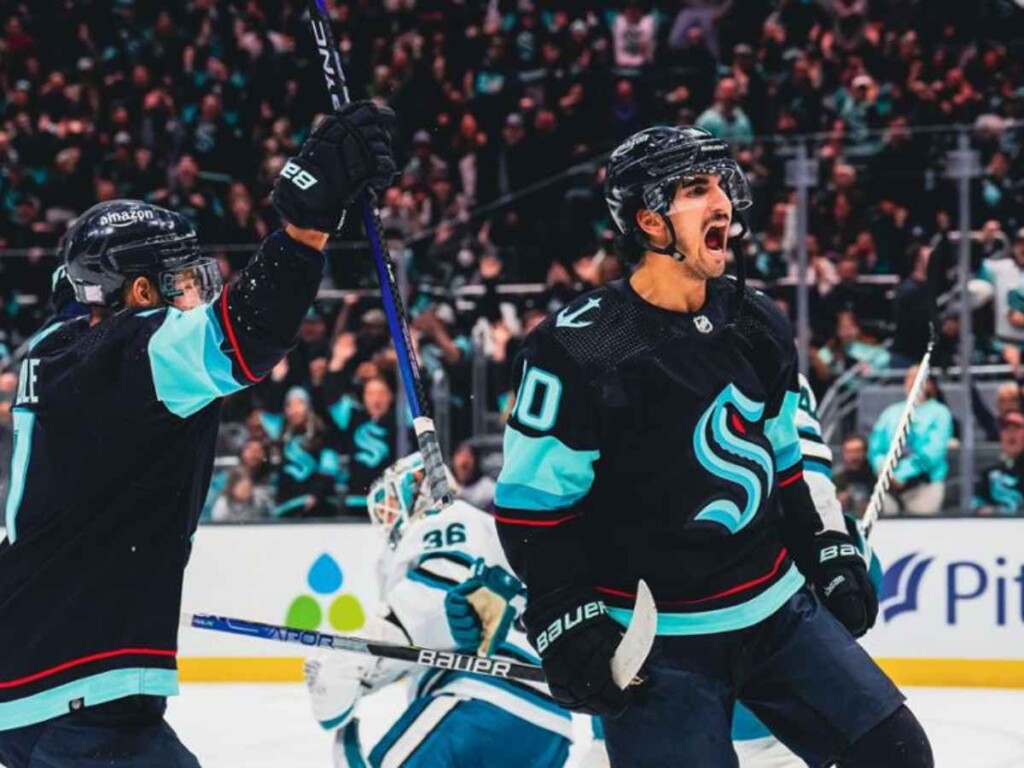 Whatever the reason may be, the Kraken fan base is not appreciating the fact and has turned to Stephenson, as not so suitable choice. The league announced on Monday that since changes were made on such short notice things cannot unfold to keep up with fans' expectations.
Matty Beniers was not only selected to skate with the NHL stars in February but was also chosen as the forerunner for the Calder Trophy Rookie of the Year. Wednesday's night game against Vancouver Canucks and defenceman Tyler Myers' hit on Matty proved to be fatal.
Unfortunately to the fan's rage, NHL only called for a penalty and no supplementary actions were taken against the defenceman. Matty was unaware of Tyler's approaching hit and he wasn't in the possession of the puck too.
The hit on him was totally uncalled for and NHL's rule enraged the whole fan base for no supplemental league discipline. Following his hit, Matty missed out on 2 of the previous games and is expected to hang his skates for some time. GM Ron Francis said, "There were some additional steps that needed to be taken before he could be cleared to play in the game".
"He's in the process of going through those, but he wouldn't have been cleared in the time that the league requires." "There were some additional steps that needed to be taken before he could be cleared to play in the game". "He's in the process of going through those, but he wouldn't have been cleared in the time that the league requires."
In case you missed:
Sidney Crosby SNATCHES 15th place in NHL All-Time points list passing Blackhawks legend Stan Mikita
Trevor Zegras FINALLY responds to accusation of mocking Troy Stecher during Ducks vs. Coyotes game