Anaheim Ducks forward Trevor Zegras was recently caught up in a nasty rumor circulating about Arizona Coyotes defenceman Troy Stecher. It was presumed that Zegras commented on Troy's father who passed in 2020. Though the accusation was denied by the Ducks organization, Zegras also commented on it. 
The whole fiasco blew into a giant puddle of accusations and assumptions, as few of the fans are determined to believe Zegras spoke about Troy's father. Zegras commented that he did say something, but it has nothing to do with his familial relations.
He denied ever making any comment on this. The incident took place on Saturday at Honda Center. Though the forward reached out to comment on the issue, there's still no update about it from the defenceman's side. 
Related: WATCH: John Tavares celebrates 1000th game while Morgan Rielly's SCORE predictions come true, NHL Twitter reacts 
Trevor Zegras denies making comments about Troy Stecher's father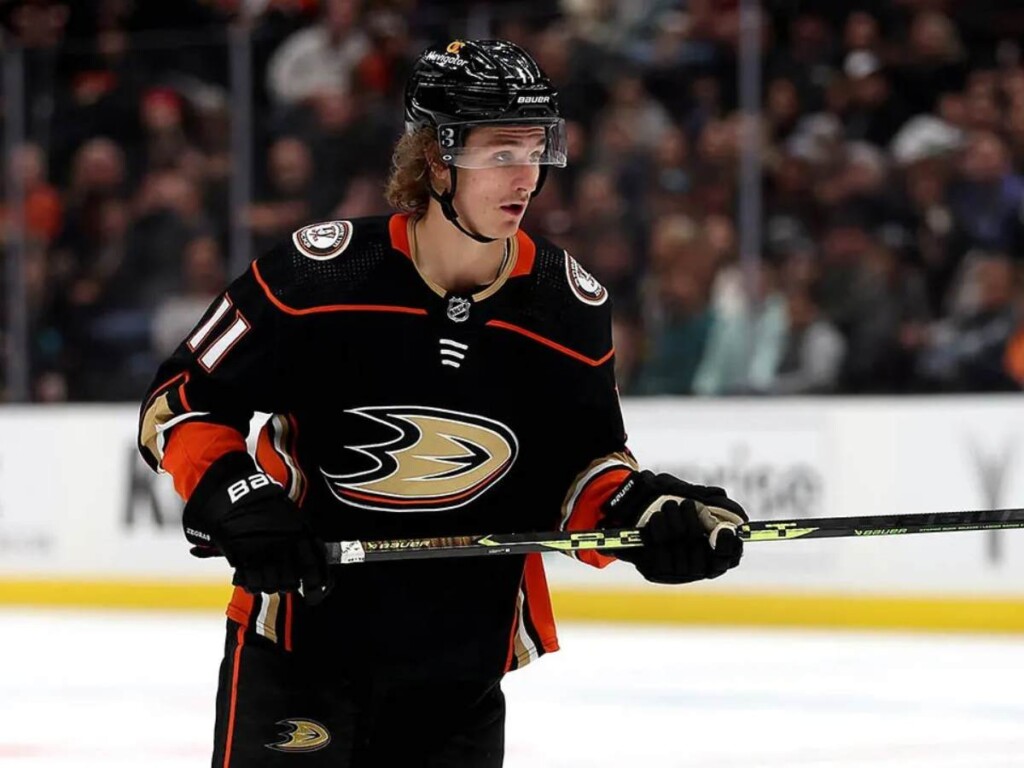 The whole Trevor Zegras and Troy Stecher debacle started when the Ducks star cross-checked Coyotes forward Barrett Hayton in the back of his head. As players huddled at the corner for the fight, both the forward and defenceman exchanged words that seemed to heavily upset the Coyotes player.
The situation escalated so far that they had to be stopped by officials forcefully as they kept going at each other's necks. Even with Zegras in the penalty box, the dust didn't settle in. Whatever went down between the two players seemed to have irritated Troy to a heightened level. 
The fans started speculating on the whole situation and they broke into two groups supporting and blasting Zegras for his words. Indeed Zegras may have gotten too far with the trash talk, as he himself stated, but Troy's father was never part of the conversation according to him.
As per The OC Register, Zegras said, "I'm not sure – it was pretty standard trash talk". "If he wants to act like that, it's totally fine." It seems even their coach Dallas Eakins supports the forward, as he stated, "Have at it. 
"This is a game, if you can throw the other team off-kilter, throw 'em off". "I said it to (Ducks assistant coach) Newell Brown on the bench: He (Zegras) is right in their head. They're all messed up and they're going to be even madder when he scores the winner."
Nonetheless, until any comments are made from Troy's side, nothing can be said. As of now, social media is boiling over the hot topic, as fans go on predicting Zegras and Troy's conversation. According to PHNX Sports Craig Morgan, Zegras indeed spouted something "very inappropriate", though what it is is not confirmed.
In case you missed:
WATCH: Alex Ovechkin HUGS Kris Letang showing support while Evgeny Kuznetsov hilariously creeps on Penguins' game plan 
Darryl Sutter under SCRUTINY as fans demand Bruce Boudreau to replace Flames coach