Ottawa Senators captain Brady Tkachuk pulled off an electrifying performance at Bell Centre on Tuesday in the game against Montreal Canadiens. Though Brady is not bulky or heavyweight, he managed to tease Habs enforcer Arber Xhekaj.
He demonstrated why he is the captain of the team with his excellent performance and a shot of ice winning the team their fourth straight win. In the third period with 1:18 minutes left in the game, Brady scored their 5-4 victory with an assist by Tim Stutzle.
Like any other player in the league, Brady has his unique way of getting under the skin of his opponent. Well, at least no one thought that would be Arber from the Canadiens team. As Arber defended himself from a reverse hit, Brady quickly skated away to escape his wrath. 
Related: WATCH: Brady Tkachuk welcomes 7-year-old Daniel Maloney Make-A-Wish participant prior game against Penguins
Brady Tkachuk's snarky way around ice irritated defender Arber Xhekaj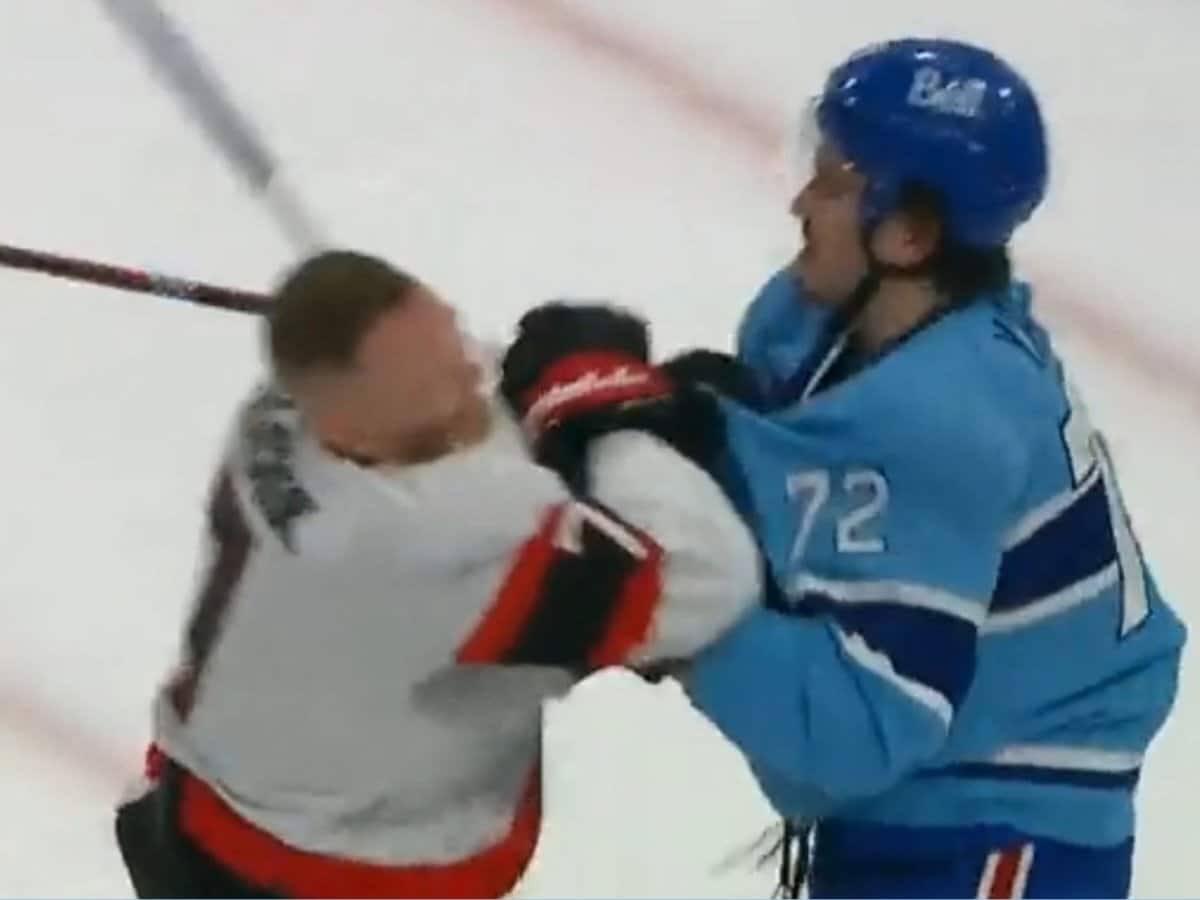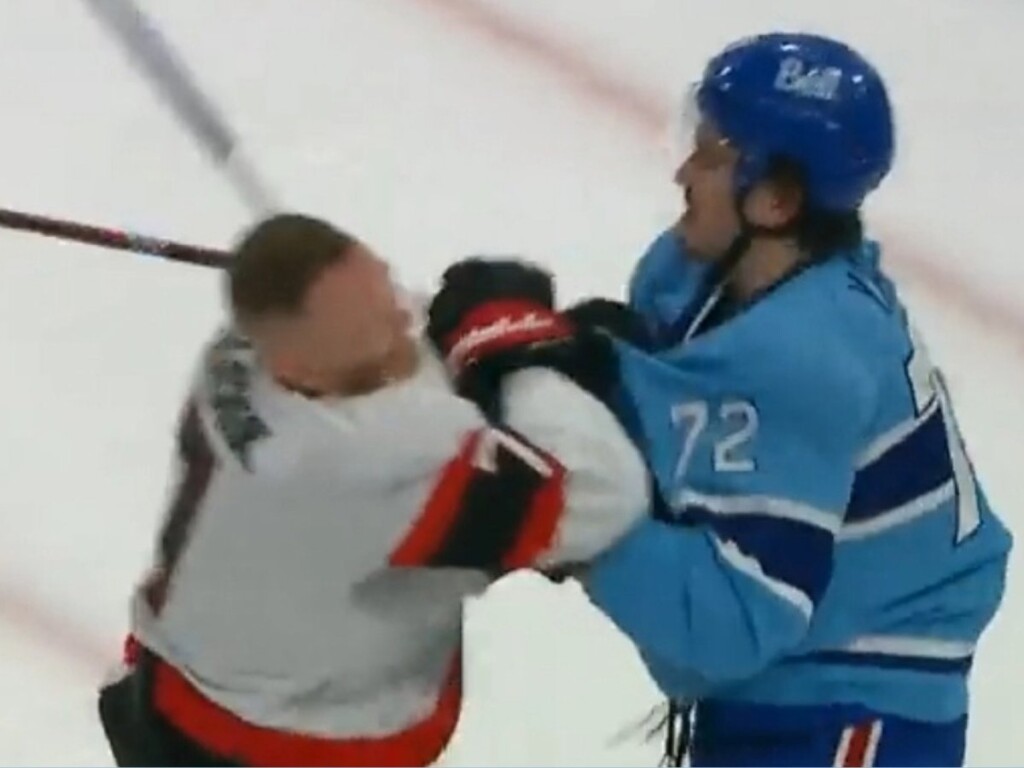 Brady Tkachuk bodied him onto the boards, maybe not critically as he escaped and Arber continued with the game. Though Brady didn't just stop there. The second period was the ultimatum for Arber, as he blew his fuse and wanted to engage in a fistfight with the Senators captain.
Unfortunately for Arber Xhekaj, Brady didn't take the bait. Even though the 23-year-old forward kept on taking punches from Habs' defenceman, he resolutely stepped down. The arena fans did boo Brady for his behavior but ultimately it was the Senators who got the last laugh.
The referees had to step in and save Brady who turtles himself for a safe escape from Arber's blow. In the last 4 mins, Brady shot the game-winning goal, having won the fight not only with Arber but against the entire Habs team. 
It was a fun match to watch as the Senators fans cheered on the captain and the players for the victory prior to the NHL break. Brady commented, "You felt the momentum on their side". "Of course it was a lucky break, but it felt pretty good to silence the crowd and kind of take all that momentum away." 
Tim Stutzle commented on the big goal, "I think we started off pretty good, played the first two periods the way we wanted, and then the third wasn't our best period". "But then we stuck with it, and then had a big goal there by 'Chucky.'"
Canadiens captain Nick Suzuki said, "We battled hard". "We weren't very happy with our first period, but I think the rest of the way we played really hard, had a ton of chances, and just a real unfortunate bounce there at the end in the last minute."
In case you missed:
"Don't think it's fully sunk in" – Bo Horvat representing Islanders in All-Star Game after emotional parting with Vancouver
WATCH: Brad Marchand chirps Mitch Marner while DESTROYING reporters online regarding Trevor Zegras rumors