It hasn't been long since Brad Marchand slapping a linesman story has been out, but seems like the Boston Bruins forward may have more story to cook. Recently the Troy Stecher and Trevor Zegras story made news online, as fans speculated their scrum to be around Troy's deceased father.
Unfortunately, the story's been proven false, but a definitive answer has yet to be revealed. Arizona Coyotes reporter Craig Morgan dug deeper into the story where he reported Zegras commented something "very inappropriate", but Troy or the latter refused to reveal.
To his tweet, Marchand replied "Shut your pie hole Craig" and momentarily disappeared from the conversation. Fans started making out why the forward made such a comment but no reply came. Now with the Bruins in Toronto, The Hockey News reporter Jacob Stoller asked Marchand what his spat with Craig was all about.
Related: WATCH: Mitch Marner's 500th-point celebration turns into NIGHTMARE as Auston Matthews trolls winger after 4-1 win against Red Wings
Brad Marchand states he likes Mitch Marner's play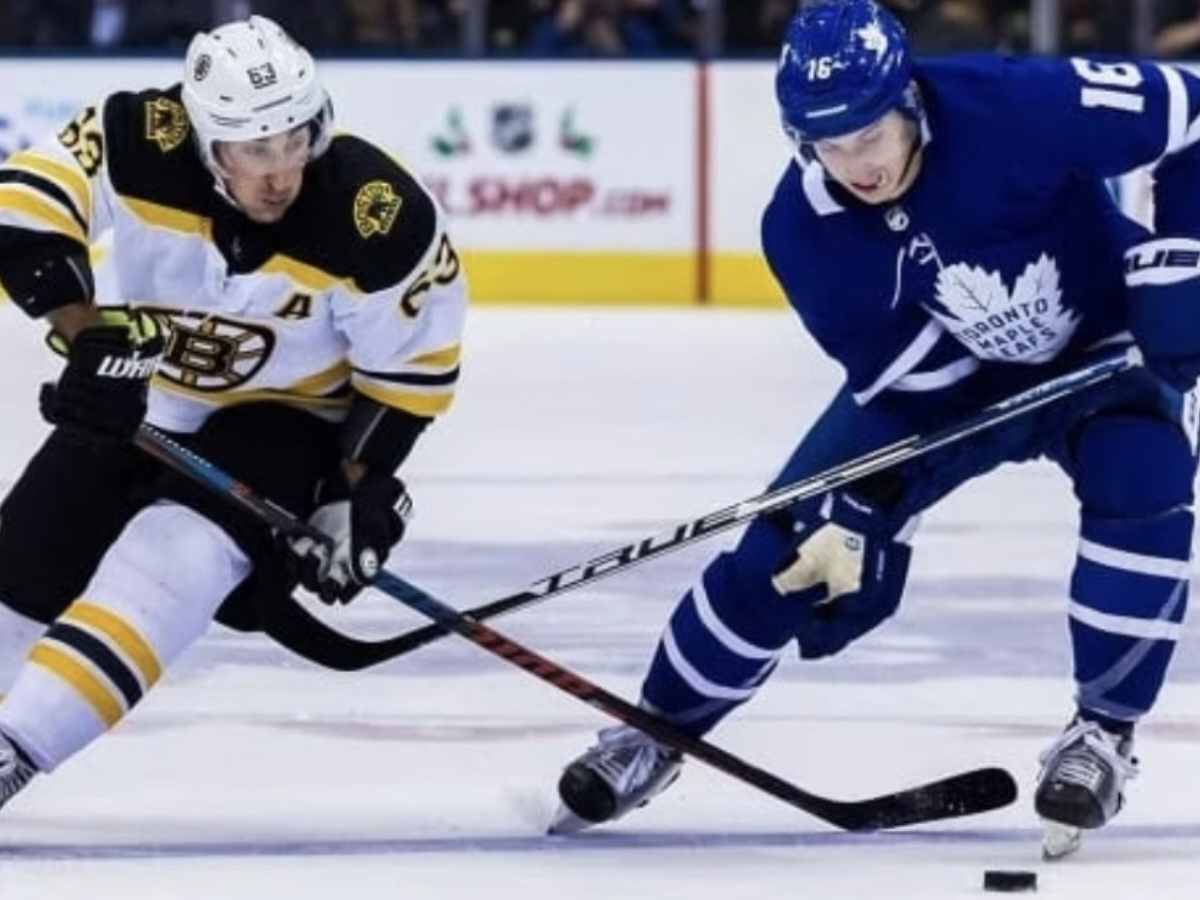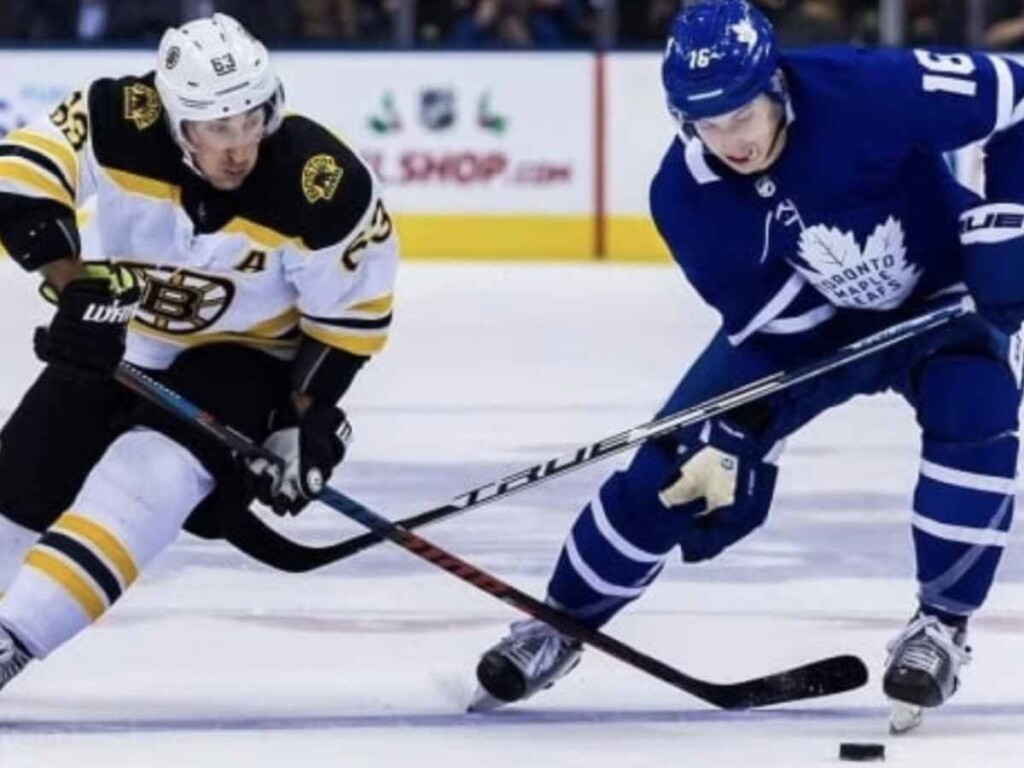 Perhaps Jacob Stoller didn't exactly like what Brad Marchand replied. The reporter took to Twitter commenting, "I asked Brad Marchand about this tweet after the morning skate at Scotiabank arena today. What inclined him to tweet that?"
"'Ah, nothing. I read that tweet and that's what popped in my head so I said it'. Weird", Jacob quoted. Maybe Brad had plenty of time before his practice or the game that he once again took to social media giving Jacob the perfect reply.
Even Sportsnet's Steve Dangle decided to step in only to have the 34-year veteran forward annihilate the whole bunch of reporters. When asked who his favorite chipper was in NHL, Brad named Los Angeles Kings defenceman Drew Doughty and Ottawa Senators forward Claude Giroux. 
Brad said that among Toronto Maple Leafs he can think of Mitch Marner. "Doughty is pretty funny". "He's just always yapping. Giroux's pretty funny too." "I really haven't had a whole lot of chatter with Bunting". 
"There's not really many guys likely to get into it. Mitch [Marner] is out there talking about video games and his dog and those terrible new skates that he's got out, but other than that, there's not a whole lot of guys who like to get into it."
He further said that Marner is one of his favorite players on the ice, "I respect his game". "I think he's an incredible player and that's usually what I tell him. Just that he's my favourite player." "He's not a big guy either and he's not intimidated".
"He goes to the front of the net, he goes into the corners, so I actually really respect his game. I don't get into it with him very often … When we're not playing him, I enjoy watching him. And the things that he does is really impressive."
In case you missed:
Trevor Zegras FINALLY responds to accusation of mocking Troy Stecher during Ducks vs. Coyotes game
WATCH: Evgeny Kuznetsov's EXTRAORDINARY OT comeback surges Capitals past Blue Jackets, NHL Twitter reacts