Edmonton Oilers captain Connor McDavid set yet another milestone in his already glorious NHL career. The Oilers star hit the 60-goal milestone joining Mario Lemieux in the race. Fans all over social media celebrated his win even though the historic achievement took place late at night. 
The 60-goal of the season was buried during the OT game against Arizona Coyotes in which the latter tasted a 4-3 loss. He became the fastest NHL player to do so during the Salary Cap Era, more so in just 72 games on Wednesday.
McDavid's friend and teammate Leon Draisaitl greatly assisted in his historic achievement as his puck battle ignited the whole scenario. McDavid reached the milestone in just 72 games, as Lemieux did in 1995-96 in 62 games. Fans and teammates congratulated and celebrated the event regardless of the late night time.
Related: Connor McDavid urges Gary Bettman for hockey best-on-best after iconic WBC finals between Shohei Ohtani vs. Mike Trout
Leon Draisaitl assists in Connor McDavid's 60th goal of the season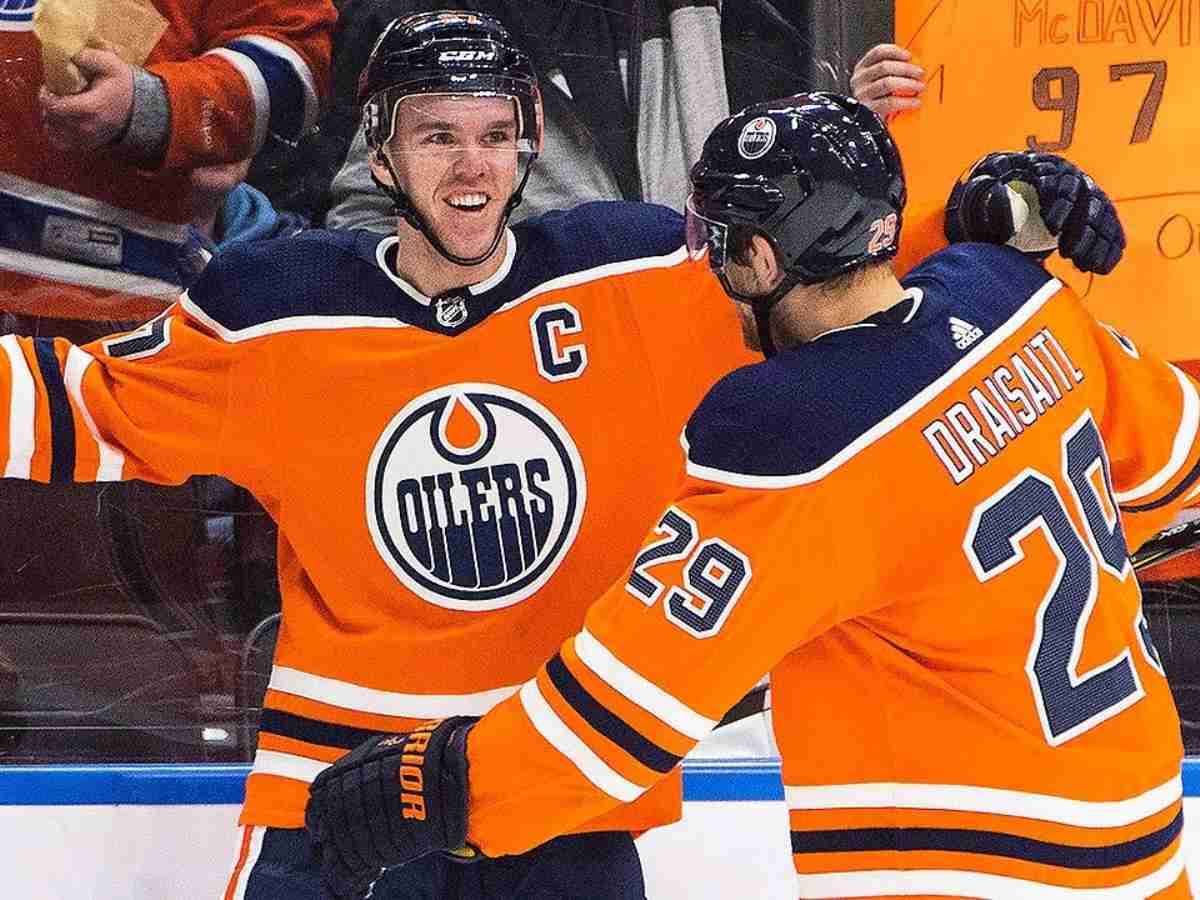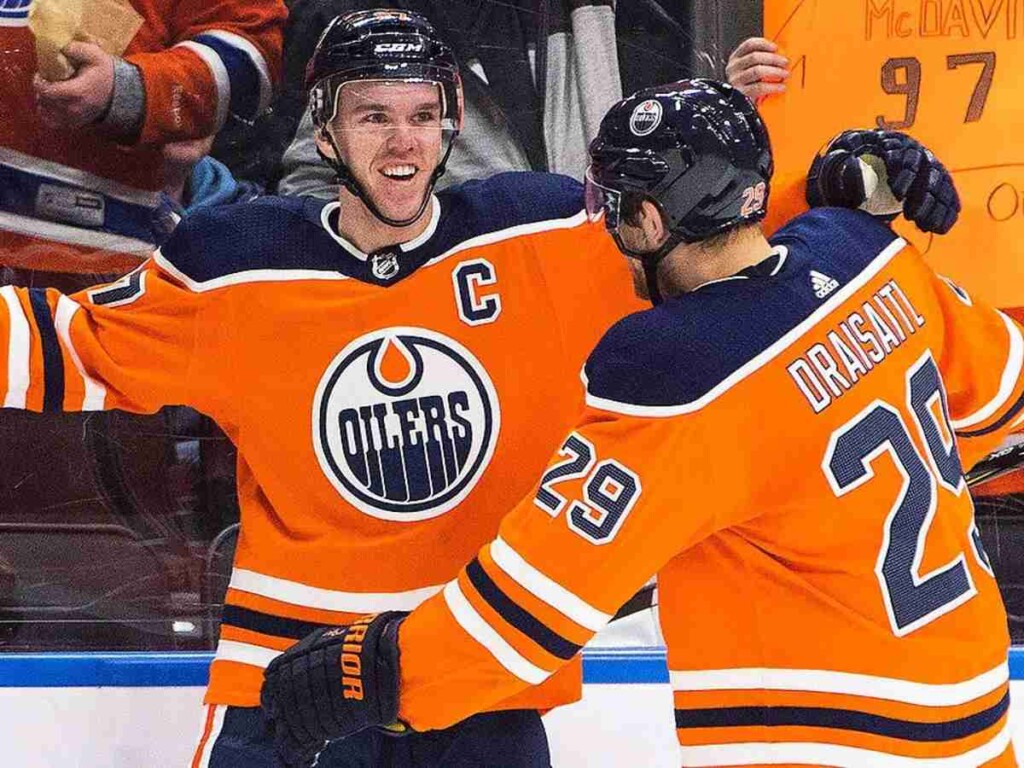 According to Connor McDavid 'The Chosen One' "I kind of felt like I was pressing for the 60th all night". "I was disappointed not to bury (the first one), you are not going to get many better looks than that. It is not every day you get two breakaways back-to-back like that."
"Getting 60, a lot of great players in the past have done it and it feels good to join that list." Leon Draisaitl not only assisted in McDavid's 60th goal but also assisted in all 4 of the team's goals.  Ryan Nugent-Hopkins had a pair of goals to assist in the victory over the Coyotes.
Draisaitl said of McFluff's OT goal, "He obviously missed the first one and he was telling me he slammed his stick against the boards after". "I just saw their guy bobble it, so I tried to strip him and I saw Connor again. It is crazy to try that same move again and score on it the second time. But that is just what he does, I guess."
"It is pretty hard to score in this league and to score 60 in a season and still have 10 games to go is pretty remarkable. He is just a special player." Coyotes alternate captain Clayton Keller talked during a post-game interview, "I think we had some good urgency". 
"It was a tough back-to-back for us, but I think we did a good job. We were a little sloppy at the start and we didn't want to put them on the power play and it was good for us to kind of just stick with it and play a mucky game and get a point out of it."
McDavid also won the NHLPA poll as the most needed player for a must-win game. Sidney Crosby on the other hand won the most complete player in NHL, according to 2023 votes. All 32 team players were asked 14 questions to rank and crown the top players among them.
In case you missed:
Sidney Crosby gets celebrated as Most Complete Player in NHLPA poll while Brad Marchand gets crowned as NHL's pest
Chicago Blackhawks REFUSE to take part in Pride Night festivities citing Russian player's safety concerns, NHL Twitter reacts