Chicago Blackhawks captain Jonathan Toews is considering retirement from ice according to recent reports. The forward player hasn't been able to put on skates since January 28 after suffering from long-term COVID-19 and chronic immune response syndrome. 
According to reports, Toews is "seriously considering" retirement after the end of the 2022-23 season. The team is also preparing to honor the future Hall of Famer if the 34-year-old does end up retiring. The Blackhawks haven't been able to perform their best this season, and things seem to be taking a wrong turn.
During the March trade deadline, the team traded Alex DeBrincat to the Ottawa Senators. Kirby Dach and Dominik Kubalik also left the team during the mix. While the trades went on smoothly, Toews and Patrick Kane entered their final year of an 8-year contract, carrying a cap hit of $10.5 million.
Related: WATCH – Paul Cotter RILES up Knights with brawl against Troy Stecher in 2-7 loss at T-Mobile Arena
Jonathan Toews admits this season is a challenge for him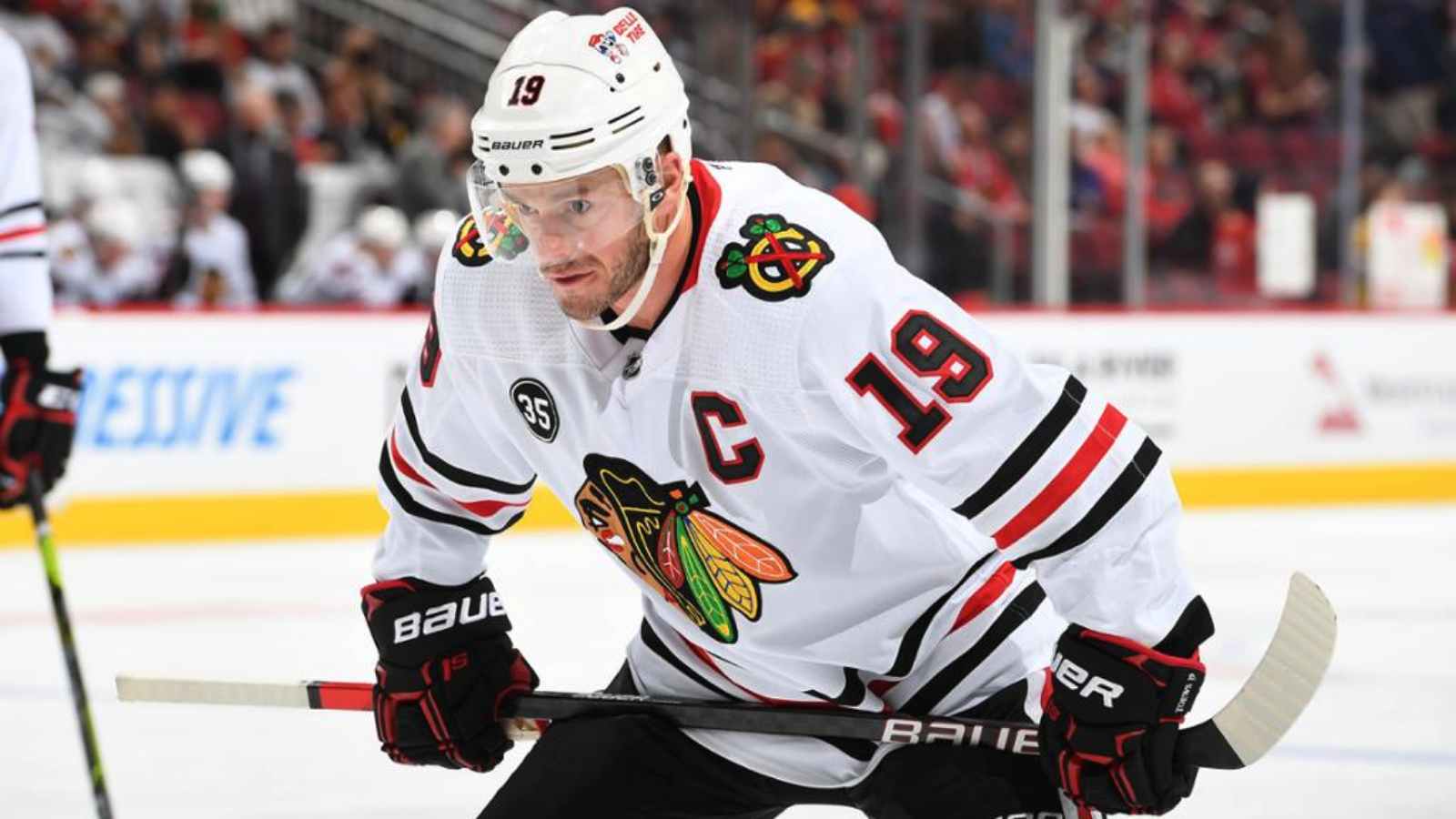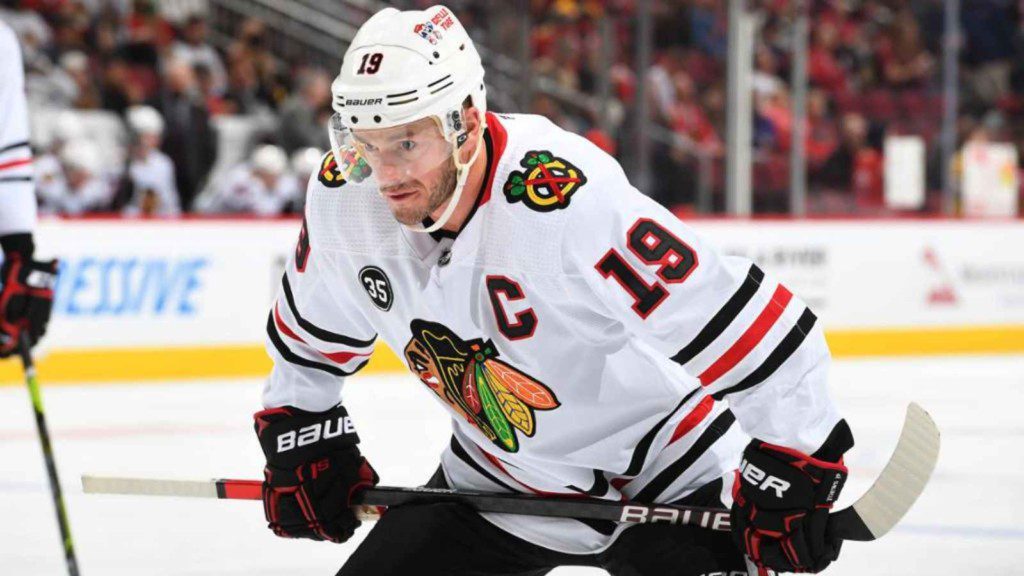 Patrick Kane later joined the New York Rangers of the Eastern Conference, earlier this month. Now it seems the team may be losing another star player, Jonathan Toews due to his absence from ice for such a long time. Both his COVID and chronic immune response syndrome caused him to miss out on the entirety of the 2021 season.
It seems the long-lasting effects are still haunting the Blackhawks captain. Toews commented, "It's definitely been challenging this year". "But I'd say last year was really difficult in the way that we had much higher expectations."
"It has been really challenging to play through these symptoms" . "In the last few weeks, it has reached the point where I had no choice but to step back and concentrate on getting healthy. I am thankful for the patience and support of my teammates, the coaching staff, and the entire Blackhawks organization."
As of now, Toews has "respectfully declined" to comment on his move. Although he's been away from the rink, the captain was present to congratulate his team's win over Ottawa Senators last Monday and also during the team's 6-3 win over Boston Bruins on Tuesday.
Team coach Luke Richardson said, "I know he's chomping at the bit to take the next step. Just hopefully he gets there". Toews confessed that "it was grind" to be on the ice as he didn't feel like himself at all. No matter his final decision, fans, and his teammates are wishing him all the best both in his personal and professional life.
In case you missed:
"Great to come back" – Alex Ovechkin leads Capitals past Sabres in 5-4 win after return from lower-body injury
WATCH: Sidney Crosby notches 82nd point trailing Wayne Gretzky for most point-per-game season with latest milestone