Whenever there's a brawl between any NHL team and New York Islanders, one should better watch his back against Islanders forward Oliver Wahlstrom. It was his second bout in less than a week, the first one being against Toronto Maple Leafs Rasmus Sandin.
Oliver's less-than-a-week contest sure did catch the attention of the fans as they cheered on him for standing up for his teammate. He has time and again proved he's not somebody to stand still and watch his teammates suffer. This point was further proved during the Islanders vs Philadelphia Flyers' recent 5-2 victory match.
Flyers forward Nicolas Deslauriers ignited the flames as he retaliated against Islanders defenceman Alexander Romanov sparking a full-blown brawl on the ice. Only with 3 minutes to go in the game, the players from both teams started to deal with each other, as Oliver took the stage nearly slamming the opponent player's head on the ice.
Also Read| Marc-Andre Fleury back with new set of pranks against Wild forward Ryan Reaves, celebrating reunion first time in a while
Islanders appreciate Oliver Wahlstrom standing up for them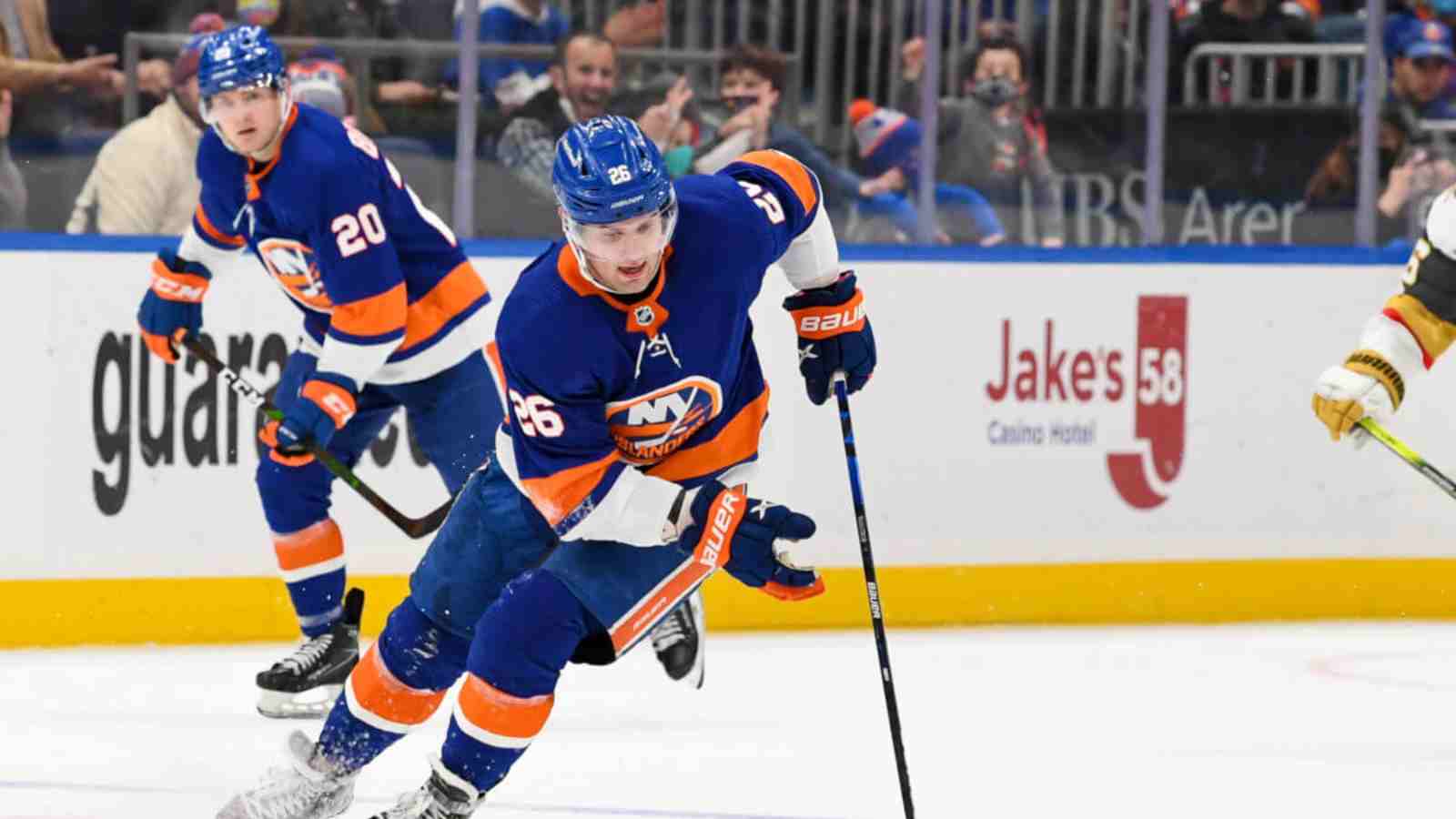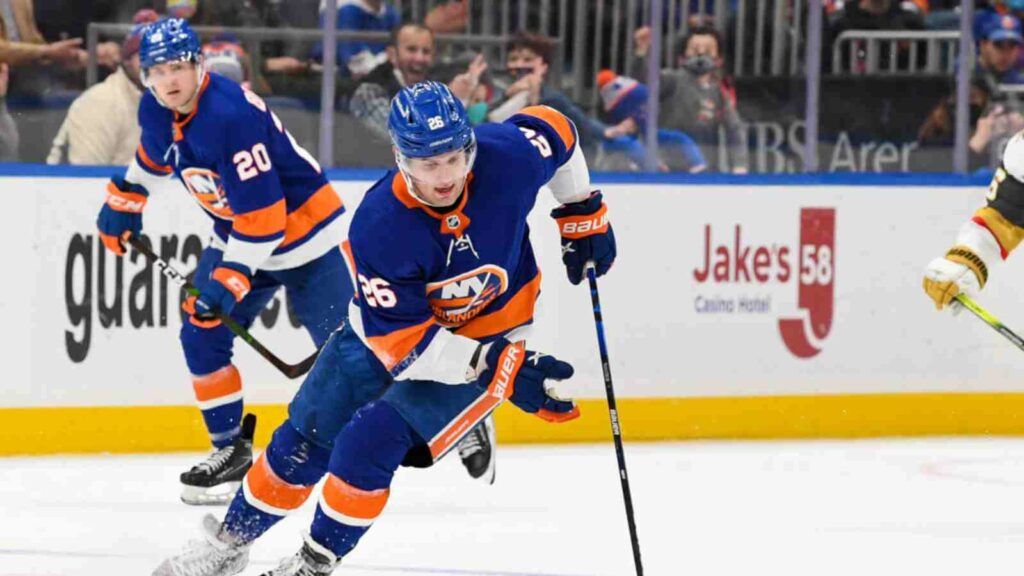 Nicolas and Islanders defenceman, Scott Mayfield was held accountable for 10 minutes of game misconduct along with 2 minutes of roughing minors. Tuesday's match at Wells Fargo Center is sure to be a sight to behold, as the teams will once again face each other. 
After plummeting Flyers defenceman Tony DeAngelo, Oliver will surely be on guard to jump into action in case a similar situation arises. Islanders left winger Zach Parise noted, "It was a great hit by Rommy". "And then [Deslauriers] came in, I guess to stand up for one of his guys. Started a little scuffle over there. And then a lot broke loose after that."
Oliver knows quite well, how the game is played when things start getting physical. He said, "I wasn't even expecting it". "I just saw Rommy went down. Everyone kind of skated over to see if he was good and then [I] turn around and his gloves are in the air. I was like, 'I got to protect myself.' It's part of the game."
Parise further said, "Doing a little bit of everything". "He's getting in on the scoresheet and getting the fights. He's doing it all for us right now. I think he's played really well. I think his development from last year to this year, he's really improved. He's been playing some good hockey."
Whether another brawl will take place or not isn't sure yet, but what we do know, is the fans will look forward to Tuesday's match. Islanders coach Lane Lambert stated that he saw no issues in how his team handled the situation. Though it'll be interesting to check out which players both the coaches choose for the impending game.
Oliver noted regarding this statement, "No idea". "It's going to be a hockey game, both teams are going for two points. Yeah, it's going to be a physical game, but at the same time, it's a hockey game. So if something happens, something happens."
Also Read| "It's a young, dumb league" – John Tortorella's classic reply keeps media and fans on their toes
Also Read| NHL sends shockwaves through Twitter over TRANSGENDER and NON-BINARY comments