As the countdown for another exciting National Hockey League (NHL) season gets underway, teams have started their preseason routines. Several sides have already hit the ice skating around while playing some friendly games to get the players to gel and work together. One player who is having a good time making new connections is Rasmus Dahlin of the Buffalo Sabres.
The Sabres superstar recently admitted to being scared to play against Connor Clifton. Now he does not have to worry about him following the latter's move from the Boston Bruins. Clifton joined the Sabres on a three-year $10 million contract after becoming a free agent.
Dahlin and Clifton both had a standout season last time out. While the Sabres superstar collected 73 points, the former Bruins defenseman stood like a rock at the back. Despite having a little height disadvantage, he led his side in the defense department and finished in the top 10 for the most hits as a defenseman (208).
"On the ice, you see his toughness. I remember playing him in Boston," Dahlin said while recalling his encounter with his new teammate. Speaking with Bill Hoppe of the Buffalo Hockey Beat's he further added "I was scared of him. I hated to play against him."
Related: "I've been disappointed," Steven Stamkos has UNLEASHED his frustration with Tampa's lack of contract talks, raising speculation about potential move to Toronto Maple Leafs
Connor Clifton praises Rasmus Dahlin as new partnership takes center stage
One thing that fans look out for at the start of a new season is the new players who join their franchises. The Buffalo Sabres fans were thrilled to see their team sign talented defenseman Connor Clifton. The 28-year-old has taken less than no time to settle in with his new teammates and even praised Rasmus Dahlin following his kind words towards him.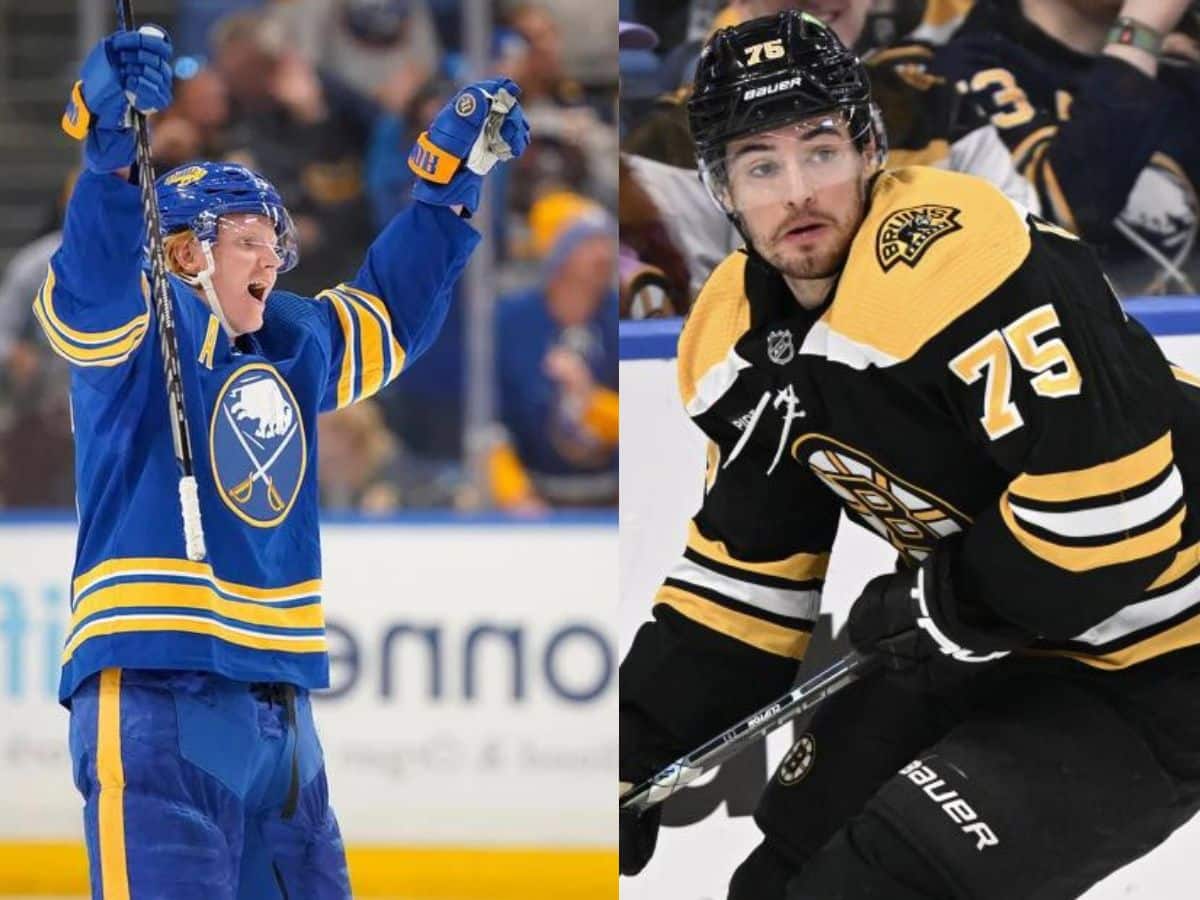 "He's a fun player to watch," Clifton said of Dahlin after the team's opening training session at the KeyBank Center. "It's even more fun playing next to him," he further added in his praise of the young defenseman. Though it is still early to predict how it will work out, the Sabres coach Don Granato is confident that the duo will succeed.
Clifton is now scheduled to have an earlier reunion with his former teammates as the Sabres take on the Bruins in their second preseason game. They would be hoping for a better performance this time around as they narrowly missed qualification for the Stanley Cup last time out. The Buffalo-based side finished the season with a 42-33 record with 7 overtime losses and 91 points.
In case you missed it: