With the 2023-24 NHL season on the horizon, the countdown has truly begun for another exciting year. Several teams have already hit the ice field in trying to find some form before the actual main event. One question that is on the minds of fans is whether Carey Price will make an appearance this season or announce his retirement from the game.
The 36-year-old Montreal Canadiens goaltender is one of the future hall-of-fame candidates. However, he has not played a single game since 2021 after suffering a major knee injury. The goaltender previously claimed his career is almost certainly over barring any miracle.
Price is highly regarded as one of the greatest goalies of this generation. His skills and quick reflexes at the goal line have established him as a huge threat at the back of the defense. His career statistics speak for themselves. The recent update regarding his injury has raised questions in connection to his future.
"Most likely, barring a Miracle," Price said. He explained how his knee is still not fully ready to go and he keeps remembering that while doing certain hard tasks. "I still hold on to the hope to the fact that I can play again, but you know the probabilities are falling by the month," the goalie further added.
Related: Has NHL coach Mike Babcock's reign truly ended with Blue Jackets firing him?
Carey Price is open to getting himself traded to help the Montreal Canadiens
There is no denying the fact that Carey Price is one of the greatest players of this NHL era. Another fact that cannot be ignored is the amount of money he is making while not being able to contribute while recovering from his injury. He still has three years on his contract which pays him around $10.5 million dollars a year. Price is now open to getting himself traded to help his side.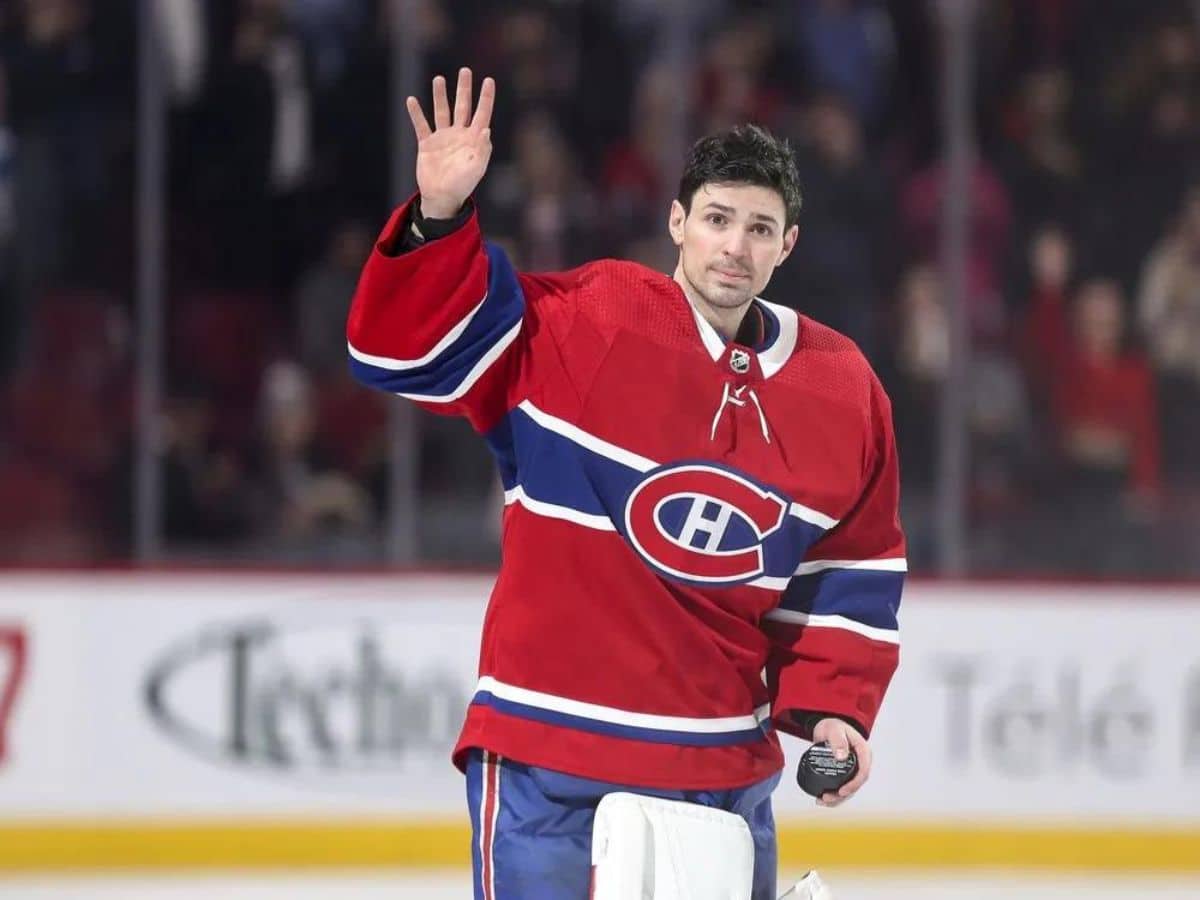 "I am really open to helping the team. even if it means trading me," Price said. This could help the team with the salary cap issue. However, if Habs GM Kent Hughes were to make this happen, they would have to cancel out the no-waiver clause he signed back in November 2021. This could also help him get some fans back on his side following his CCPR scandal.
He was drafted as a fifth overall draft pick in 2005. He would make his appearance for the Montreal Canadiens in 2007 and has been their number-one goaltender since then. During his tenure with the Montreal-based franchise, Price has earned 361 wins, the most in the club's history. How his chapter will end with them remains to be seen. He though will be keeping his fingers crossed and hoping it ends on his own terms.
In case you missed it: