Pittsburg Penguins captain Sidney Crosby had his worst nightmare on Thursday as he injured none other than his own teammate and best friend Evgeni Malkin. Malkin exited the game withering in pain after he fell on the ice taking the shot.
Crosby was actually aiming at Evgeni so that he could assist in the game-winning goal. Little did the 35-year-old know that Malkin would take up the shot right in his knee and collapse on the ice. Within all these stirring negativities, the only positive outcome was the game-winning goal.
Yes, Malkin had to sacrifice his leg for about 15 minutes, but that made the goal, lifting the team to another victory. Even he stated, that he was happy that something bad turned into a victory for us. In the end, if the puck hadn't entered its den, Malkin's heart would have suffered more than his leg.
Regarding this Malkin stated, "I felt a little bit numb, my leg". "I was little bit scared because it was the same knee (that had been surgically repaired), but after like 10 or 15 minutes, I felt so much better."
"My knee started to feel better. I saw a bruise. I put ice (on it) and after a half-hour, I felt like I could walk. It was so much better." "If I didn't score, it would have felt so much worse".
Also Read| Sidney Crosby and Bryan Rust's goodwill turns into NIGHTMARE for Penguins fan after game in Pittsburg
Evgeni Malkin takes a jab at Sidney Crosby for his weak shots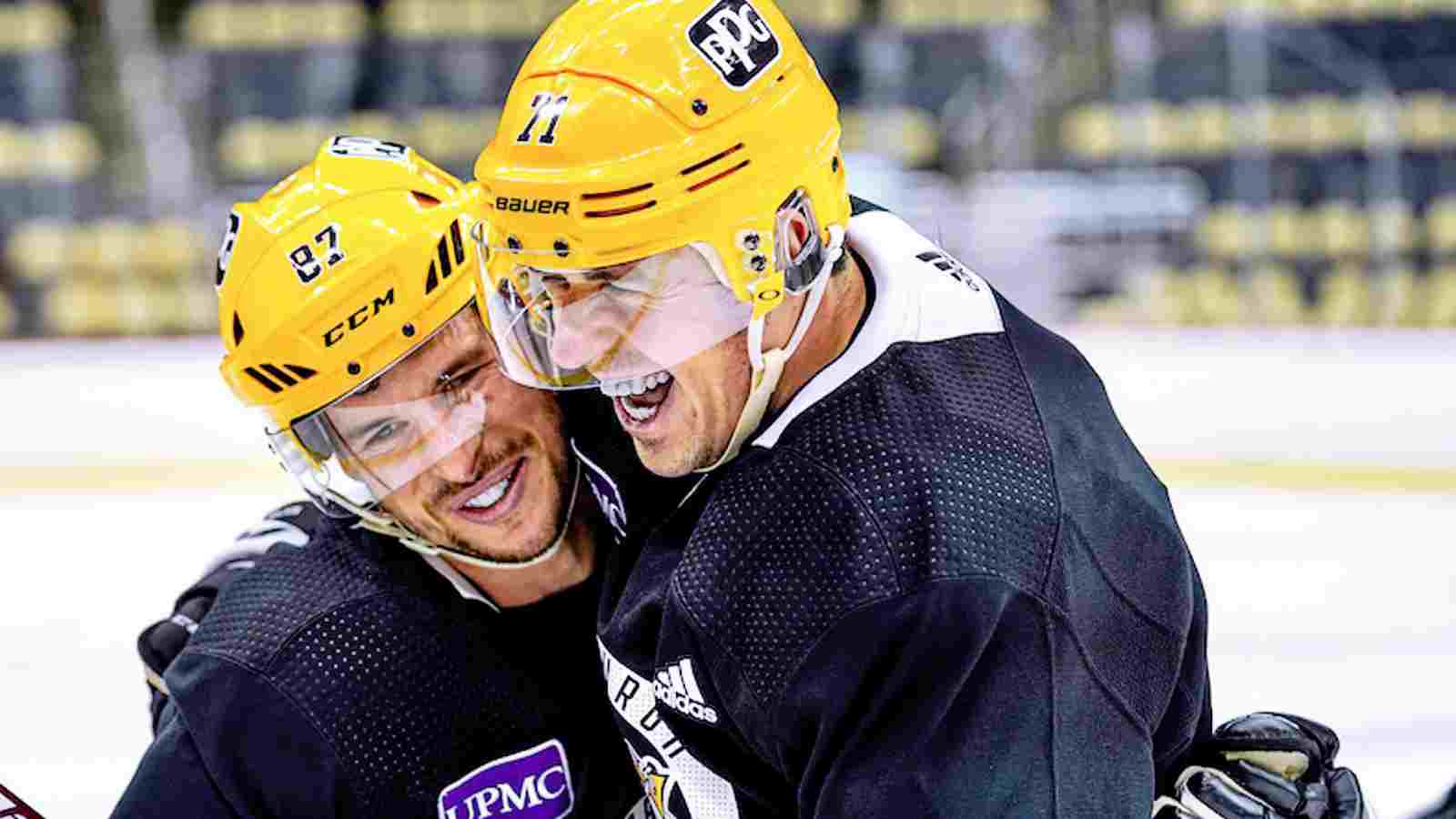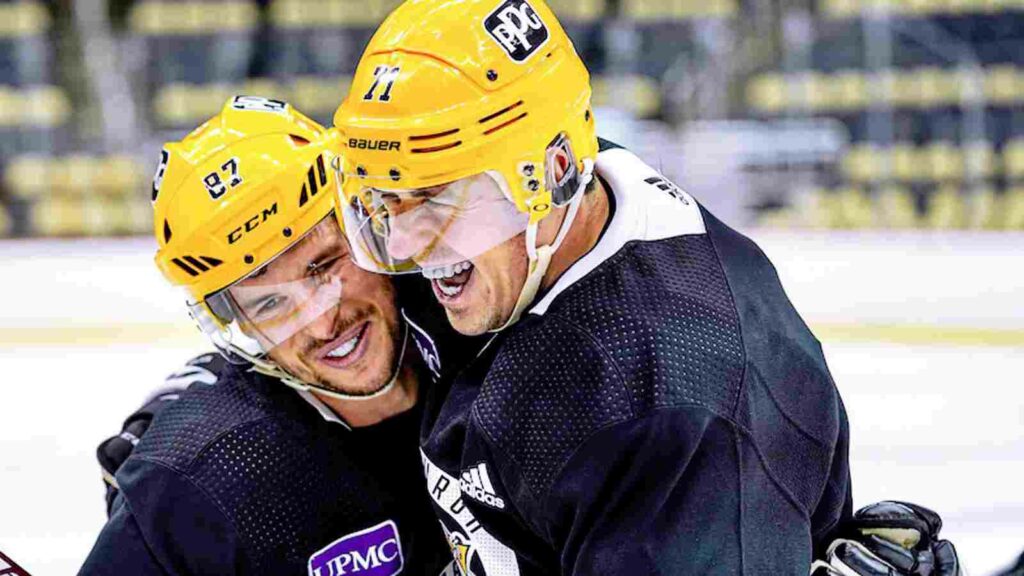 As the medics confirmed that Malkin is good to go with little rest, things calmed down a bit, especially Crosby's face. Just like the fans, Sidney Crosby himself didn't know what happened. It took him a few seconds to compose and run to Malkin's side. Thankfully there was no serious harm done.
Later the duo joked about the whole situation, but at that time nobody in the arena could have even thought of it as something light. When asked what Crosby said to Malkin, he stated, "He said, 'Next time, I'll shoot harder'". "I'm lucky it was his shot, not like (Kris Letang) or (Jake Guentzel). We know Sid doesn't shoot so hard."
Malkin even took a jab at Crosby for weak shots. He stated that more than an injury, Crosby's shots were filled with pain. Other team players also shared their experiences though they were a bit different from Malkin's situation. Bryan Rust stated, "Most of the time, I'm trying to get in the way of it". "Not (being hit) accidentally."
Coach Mike Sullivan was confident in stating that Malkin is perfectly fine and can be there for the next match. The fans as well as the team captain were relieved to hear that.
Sullivan further noted, "He's a tough kid". "We're fortunate that we dodged a bullet there." "He's feeling good. He skated well in practice, so we're certainly encouraged by that."
Also Read| Sidney Crosby's stardom streak continues as Pittsburg trio joins EXCLUSIVE club with Yankees legends
Also Read| WATCH: Alex Ovechkin DEMOLISHES Conor Timmins over boards as Capital One Arena shrieks, NHL Twitter reacts