NBA fans are aware that Russell Westbrook has previously engaged in unpleasant exchanges with fans. Earlier tonight, the Milwaukee Bucks and Los Angeles Lakers game saw the nine-time All-Star get into another confrontation with a supporter. Before being forced to deal by the former MVP and given a warning from the team, the fan was shouting obscenities at him.
Russell Westbrook, the star player for the Lakers, is equally ferocious off the court as he is on it. Russ is the kind of guy that people can count on to show up and take care of business and is also not afraid to stick it to the opposing fans since he puts his all into whatever he does. The Lakers and Bucks game on Friday night held a lot of intensity and that was showcased in the first quarter.
Westbrook entered the game with his typical level of aggression, as was to be anticipated. Prior to being hauled away by Lakers teammate Patrick Beverley, with 3.9 seconds left in the first quarter of the game, the play was stopped and Westbrook got into a heated argument with a courtside spectator. However, Westbrook was not finished as he went to the officials, and shortly after, security entered and removed the person.
According to reports, the athlete accused that specific fan of engaging in a "profanity-laced interaction," but the supporter denied this. The fan claims he didn't say anything harsh to Westbrook, but he did say something, and it didn't seem very friendly.
In his post-game presser, Westbrook said: "We don't have to talk about it. I'll figure it out with the league. Sometimes, obviously, things get said throughout the game, and just being respectful is the thing I stand on." He also stated: "I don't mind people coming to the game and heckling and different things, but there's a certain line you don't cross and I feel like it crossed it. I'll handle it and move forwards."
Also Read: "Cannot raise your ticket prices if your team SUCKS" Charles Barkley turns on 'savage mode' whilst visualizing himself as NBA Commissioner
Russell Westbrook and the Lakers come out on top against the Bucks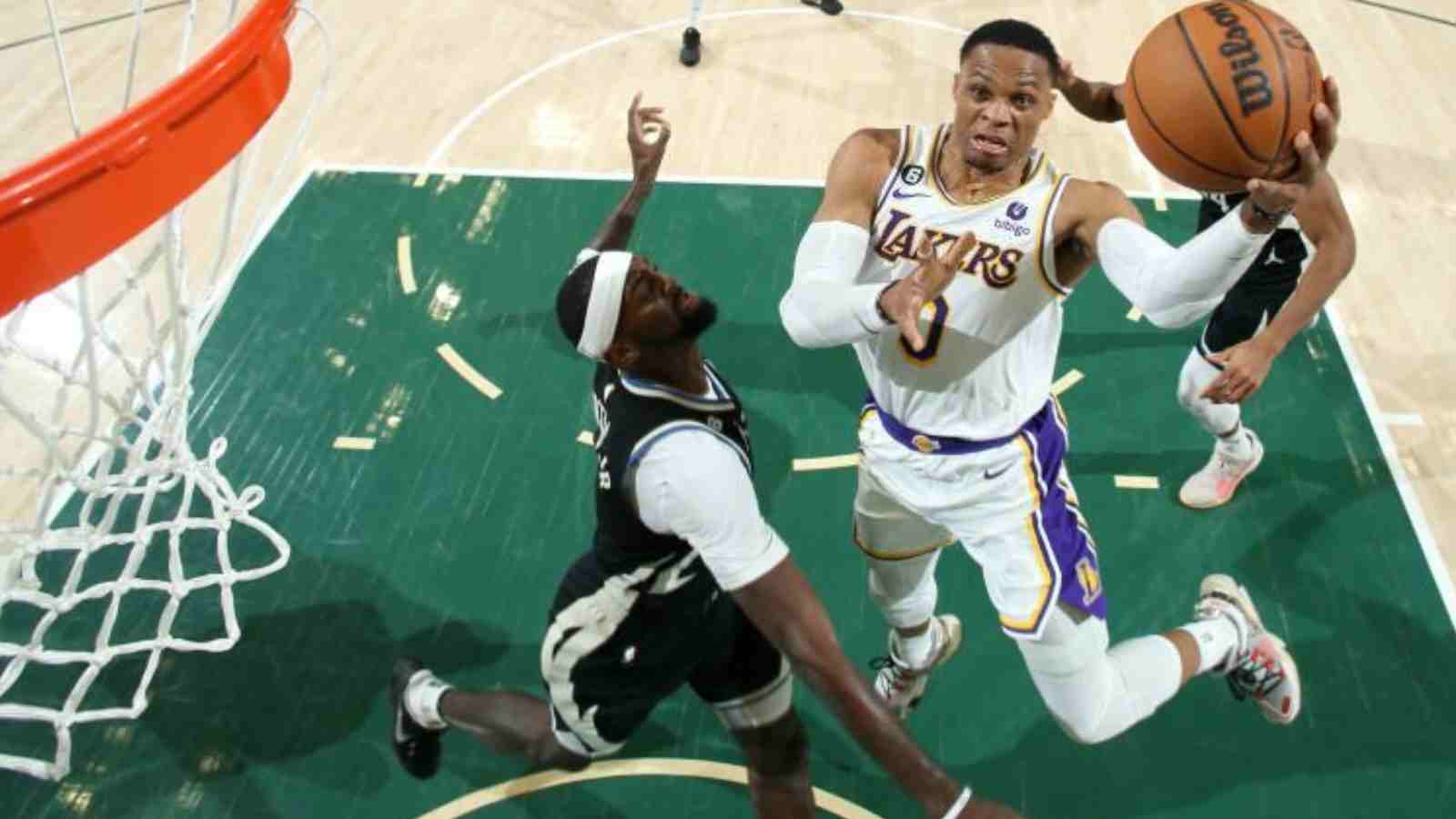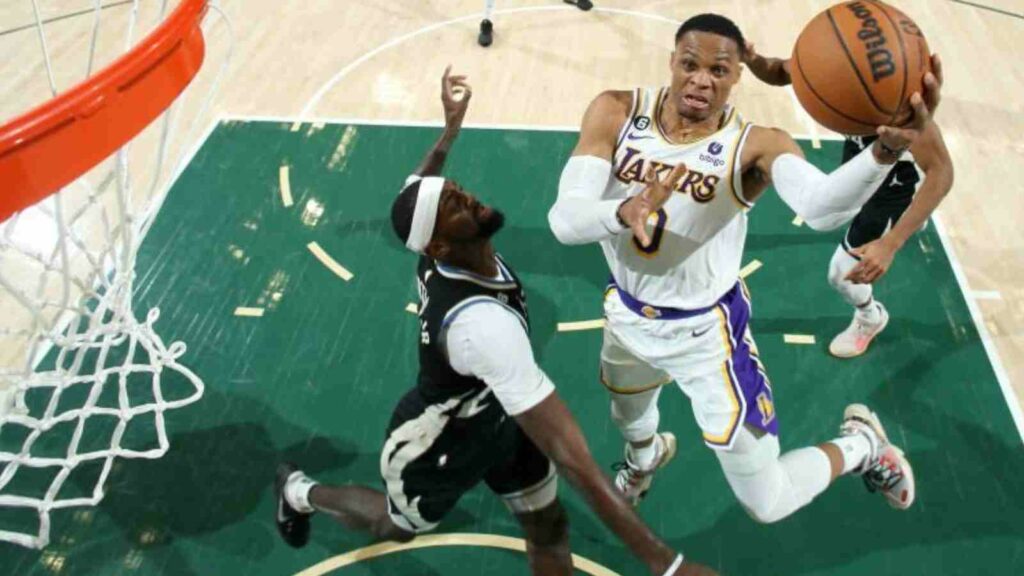 On the NBA's lifetime assists list, LeBron James passed Magic Johnson on Friday night during the Lakers' thrilling 133-129 victory over the Bucks, in which Anthony Davis notched a season-high 44 points. It was Ham's first game in Milwaukee since taking over as Lakers coach this season after spending the previous two seasons as a Bucks assistant.
The Lakers outscored the Bucks by a wide margin and restricted them to their lowest season-long field goal percentage (.536). Davis also grabbed 10 rebounds, extending his streak of games with at least 20 points and 10 rebounds to nine games. Other than these two, Russell Westbrook added 15 points, 7 rebounds, and 11 assists for the Lakers, who are at 9-12, while Lonnie Walker added 14 points off the bench.
Giannis Antetokounmpo finished with 40 points, seven rebounds, five assists, and four assists, but Los Angeles was able to contain him to just that mark. Additionally, Khris Middleton's 2022–23 season debut for Milwaukee was wrecked by the Lakers as he returned from wrist surgery just after the offseason and scored 17 points and seven assists.
Milwaukee missed two clear 3-point shots in the game's last 20 seconds that could have tied it, where Davis made the game-winning free throw with 4 seconds left. In addition to Jrue Holiday's 28 points, Bobby Portis contributed 15 points and 10 rebounds for the Bucks today, who made 6 of 12 three-point tries.
Also Read: "Have lost fingers" Brittney Griner's gruesome misery worsens due to a heinous task in a 'slave-like' prison
Fans react to Russell Westbrook's altercation with a fan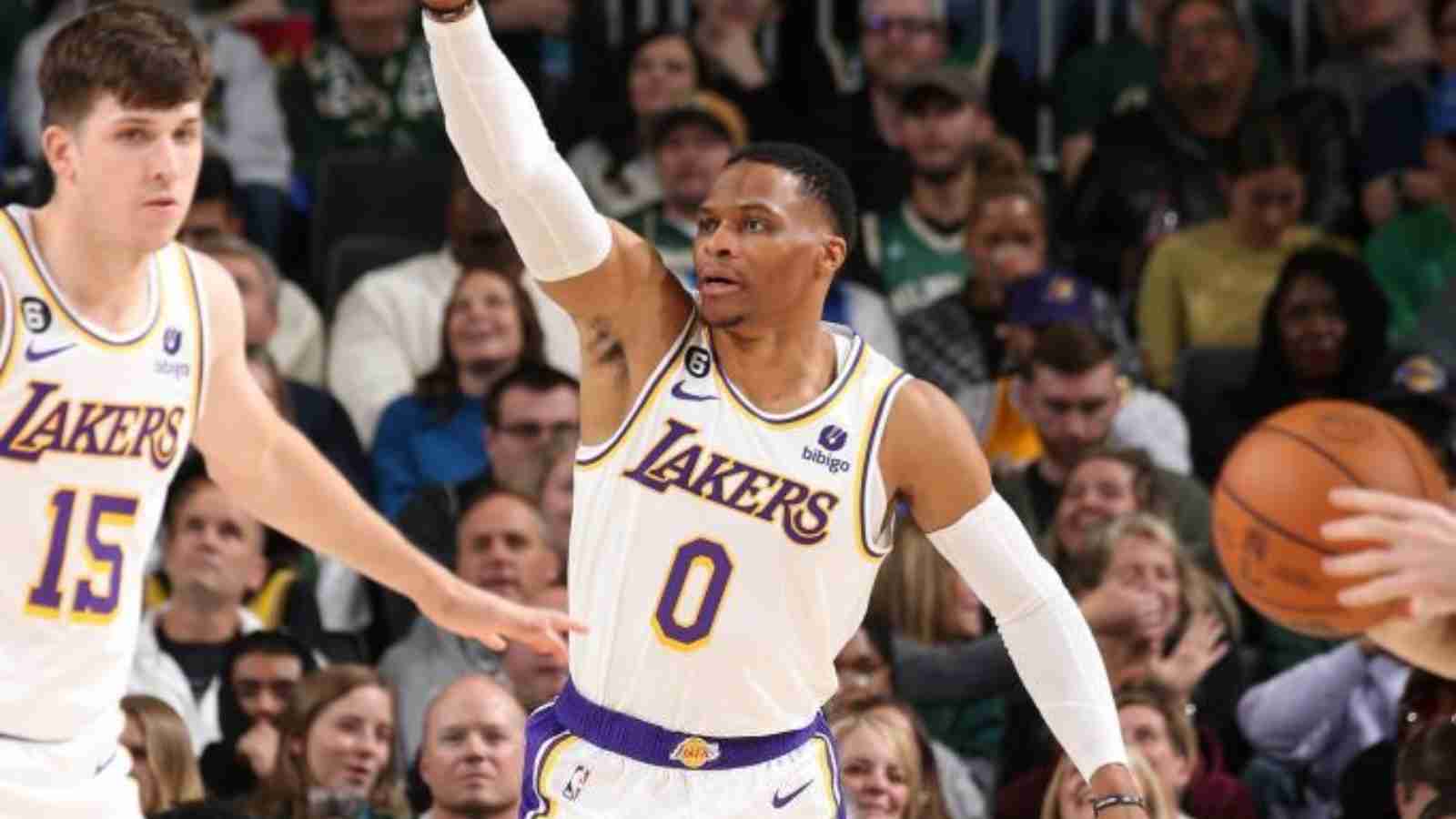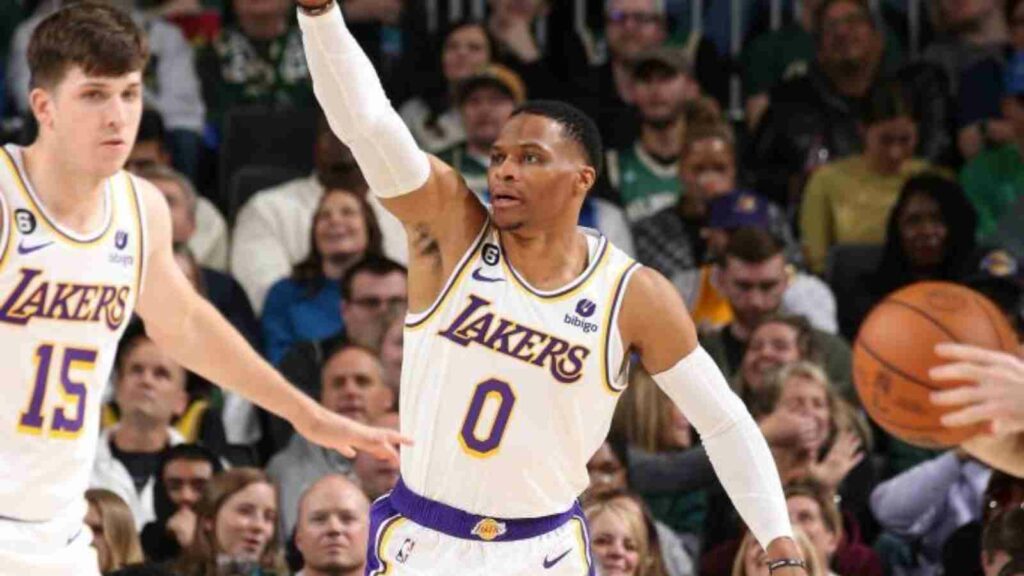 This is how the fans on Twitter reacted to the exchange:
Russell Westbrook has been involved in his fair share of fan altercations in the past, so it's encouraging to see that this time, reason won out. In addition to his All-NBA prowess, he will bring the same competitive spirit and toughness that have earned him such deep respect throughout his NBA career. Although the season is still in its early stages and the Lakers still have a ways to go before they make any significant progress this year, things are starting to look positive for this squad.
Also Read: "It went through his heart" Metta World Peace witnessed his friend getting stabbed to death in a pickup game
Also Read: Stephen A. Smith fires back at disrespect from ESPN colleague stating how only a 'BLACK' man can be referred to as 'co*n and sellout'
Do follow us on Google News | Facebook | Instagram | Twitter